Albert Pujols: Helping Families and Making A Difference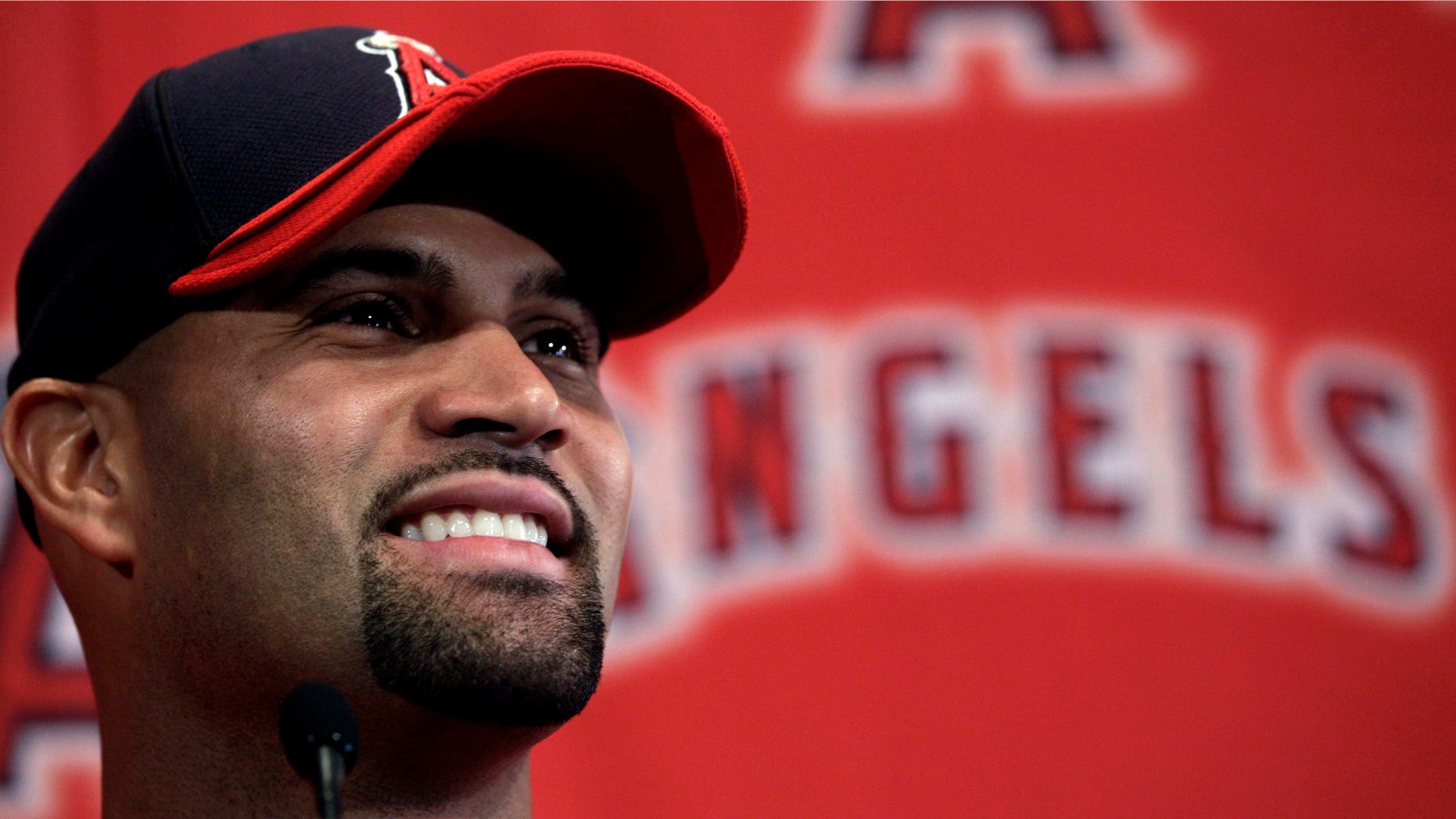 Over the past decade, Albert Pujols has been one of the most accomplished hitters in the game, amassing 400 plus home runs while winning three National League  MVP awards, being named an NL All-Star nine times and winning a pair of World Series rings.
But when it comes down to his charitable works in the community, the Dominican slugger has been an MVP and much more than that in the lives of countless children and families through the contributions of the Pujols Family Foundation .
The foundation also tends to the needs of kids and families in Kansas City and Nashville, Tenn.
The future Hall of Famer created the foundation in 2005, years before he made his splash in the majors when he was just a teenager living in Kansas City, having moved from New York City after emigrating from the Dominican Republic.
Pujols' heart was touched when he first met his future wife's two-year old daughter, Isabella, who was born with Down syndrome.
While the Pujols Family Foundation has raised funds that have aided in implementing awareness and bestowing hope for families and children that have been affected by Down syndrome, the Dominican star has also branched out his philanthropic ways by assisting in the educational, medicinal and living conditions of countless families and children that are living in poor towns in his native Caribbean home.
"That's the responsibility that I have. God has given me the ability and talent to play baseball but at the same time this is part of the responsibility that you have to help others that need help," Pujols recently told Fox News Latino.
"Having a daughter with Down syndrome, for me it was easy to align myself with that foundation in the city of St. Louis. It's something that I've always carried in my heart and I have supported since I got to the big leagues," Pujols said.
God has given me the ability and talent to play baseball but at the same time this is part of the responsibility that you have to help others that need help.
Devout Christians, Pujols and his wife, Deidre, could have played the 'why us' card but instead saw daughter Isabella as a sign from God.
"That's a blessing from God, you know. It's a blessing from God. I look at my daughter who is 14 years old now and I see her as if she didn't have any defects," Pujols admitted.
Todd Perry, the CEO of the Pujols Family Foundation who assisted with the creation of the charity met Pujols during the All-Star's initial years in St. Louis. Perry had previously worked organizing Christian Family Day, an annual outing held by the Cardinals organization.
One of the reasons why he decided to work with Pujols was because of the "heart" and "compassion" that baseball's most feared hitter had towards others.
"He is very humble and authentic," Perry wrote in an email to Fox News Latino.
"I remember eight or nine years ago, him saying, 'Every time I say something, someone is putting it on the news, in that case I'm going to make sure the things I am saying are important.' I was amazed that a 24 year old had that kind of understanding and maturity," Perry said.
In the days following Pujols' departure from the Cardinals, folks had unsatisfactory feelings regarding their hero leaving St. Louis, going as far as burning his jersey. Some even voiced their displeasure and looked at backing away from the foundation, according to published reports.
Perry knows Pujols' charitable endeavors weren't related to what went on the field.
"Everything we built in St. Louis over the past seven years was built on our mission and on the kids. It was a baseball player's vision, but (it) never really had anything to do with baseball," Perry said.
Pujols will be spending the next 10 years in Los Angeles and even if he's not playing for one of baseball's most affluent fan base out in St. Louis, it seems compassion will continue to reverberate through the Gateway Arch to families he's helped in the past and the many his foundation will continue to support.