Alabama WR coach Billy Napier expected to become new ASU offensive coordinator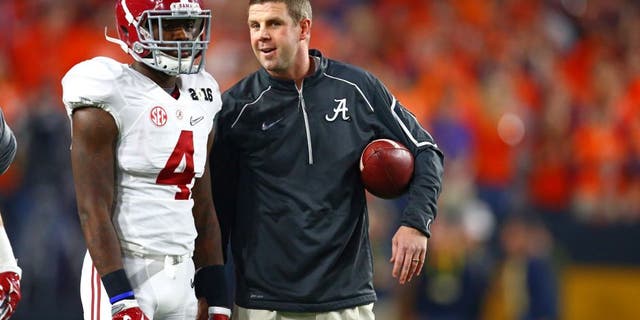 Alabama wide receivers coach Billy Napier is expected to become the new offensive coordinator at ASU, a source told FOX Sports Saturday.
The 37-year old Napier has OC experience, helping run the Clemson offense for two seasons prior to joining the Crimson Tide. At Alabama, Napier developed All-American Amari Cooper, among other Tide standouts. Napier will replace Chip Lindsey, who left last week to become Auburn's offensive coordinator.
Napier is the third offensive staffer to leave the Tide since the end of the regular season, following Lane Kiffin (FAU) and Mario Cristobal (Oregon).