AJ Allmendinger explains why Sonoma Raceway is like a short track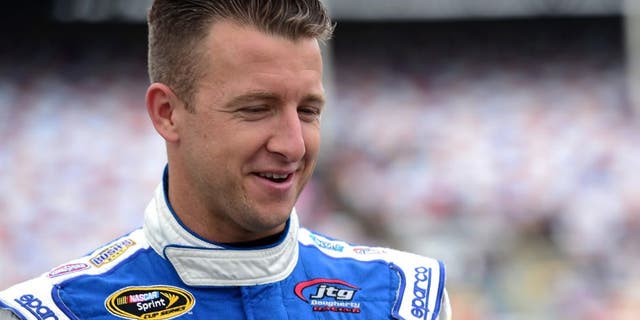 NEWYou can now listen to Fox News articles!
NASCAR Sprint Cup Series driver AJ Allmendinger is the first one to admit that it's taken him some time to figure how to get around Sonoma Raceway.
"I remember the first couple years in Cup I wasn't very good there, so it's taken me a few years to get used to it," Allmendinger said of his previous struggles at the California road course. "But I think it's a technical race track and it's a lot of fun. You can use little nuances that you learn around that place and that you have as a road-course driver to go out there and be strong."
When it comes to comparing Sonoma and Watkins Glen International, Allmendinger says it's like comparing apples to oranges.
"Sonoma is like a short track," said Allmendinger. "The top speeds aren't very high. There's not a lot of aerodynamics. Although they're still key, no matter what race track you go to aerodynamics are important. And it's slick."
"Watkins Glen is just a fast race track. Sonoma is the opposite. It's a tough place. You see guys kind of bouncing off each other. When it comes to strategy, I think it's a lot more difficult to figure out Sonoma. There is a lot that goes on with that race," he added.
Allmendinger scored his first career Cup victory at Watkins Glen in 2014, but he's still searching for Victory Lane at Sonoma.
With a pair of 37th-place finishes the past two Sonoma races and a best-career finish of seventh, the Los Gatos, Calif. native puts stress on himself to do well at his home track.
"It's an important race and we'll have a lot of people that show up," he said. "But for me, when it comes to pressure I just put it on myself. I put pressure on myself every weekend, no matter what race or type of race track."
The No. 47 JTG Daugherty Racing driver currently sits 19th in the points standings, scoring one top five and three top-10 finishes so far this year.
Sonoma will be one of Allmendinger's best shots to win and make the Chase with just 11 races remaining in the regular season.
"We just have to go have a strong weekend," Allmendinger said. "We're right on the cut-off for the Chase. So, that will make Sonoma a little bit different because for the last two years it's been win or nothing."
"We can go have a solid day and be inside the top five and it's going to make a big difference in points. But in the end, we know we want that win. If we go do our job, put our best foot forward and make no mistakes, we'll have a shot for it."