After dancing with stars, Jacoby Jones 'back in my element' in return to the football field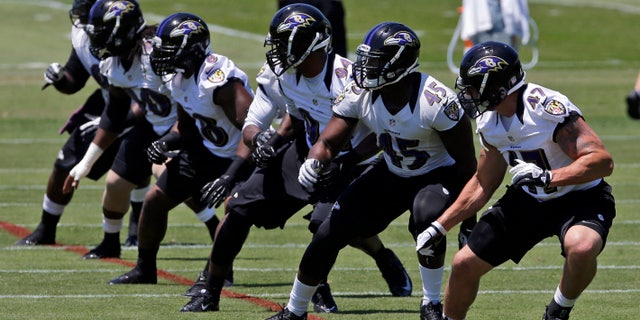 BALTIMORE – Jacoby Jones' next dance will come after he scores a touchdown for the Baltimore Ravens.
After finishing third in "Dancing With The Stars," the wide receiver returned to the football field Friday for a voluntary offseason training activity.
Jones said he felt "back in my element" and was glad to put dancing behind him.
Jones scored two touchdowns in Baltimore's 34-31 Super Bowl in over San Francisco before participating in "Dancing With The Stars."
He says his teammates are asking him to teach them some dance steps, but he won't do it because he's "tired of dancing."
Jones intends to show off some of the moves he learned after his first touchdown of the 2013 season. He says, "I'm not going to dance until I get in the end zone."