8th grade linebacker receives verbal offer from Alabama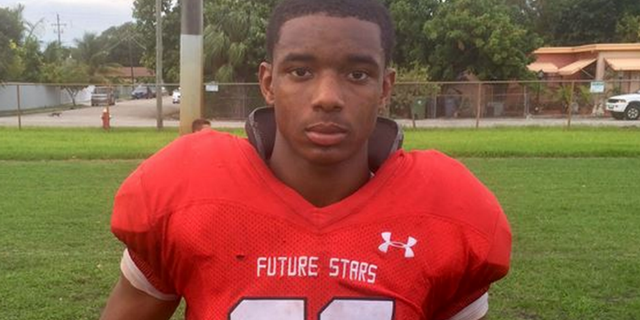 NEWYou can now listen to Fox News articles!
In recent "we are all aging and time's inevitable maw is upon us" news, a middle schooler in South Florida has received a football scholarship from the University of Alabama.
Youth1.com's Alan Popadine (h/t Bleacher Report's Joe Pantorno) reports that Jesus Machado, an 8th grade student from Hialeah, Florida, has received a verbal offer from the Crimson Tide.
That fact alone is incredible and ridiculous and borderline insane. But it gets ccrazier: this is just the latest in the growing pile of verbal offers Machado has received thus far.
At 6'0", 190 pounds, Machado's already been approached with verbal offers from Michigan State, Iowa State, N.C. State and West Virginia. He's not even a true freshman, but plays linebacker and defensive end at the varsity level for Champagnat Catholic High School. In 2015, Scout1.com listed him as a top ten player in the class of 2020.
So yeah, get acquainted with the name. You've got four more years until he starts his freshman year of college, and three more years until he's banned from the Under Armour Senior Game out of fear for the other players' safety.
Dan is on Twitter. He was getting verbal offers from his parents to take math more seriously in eighth grade.