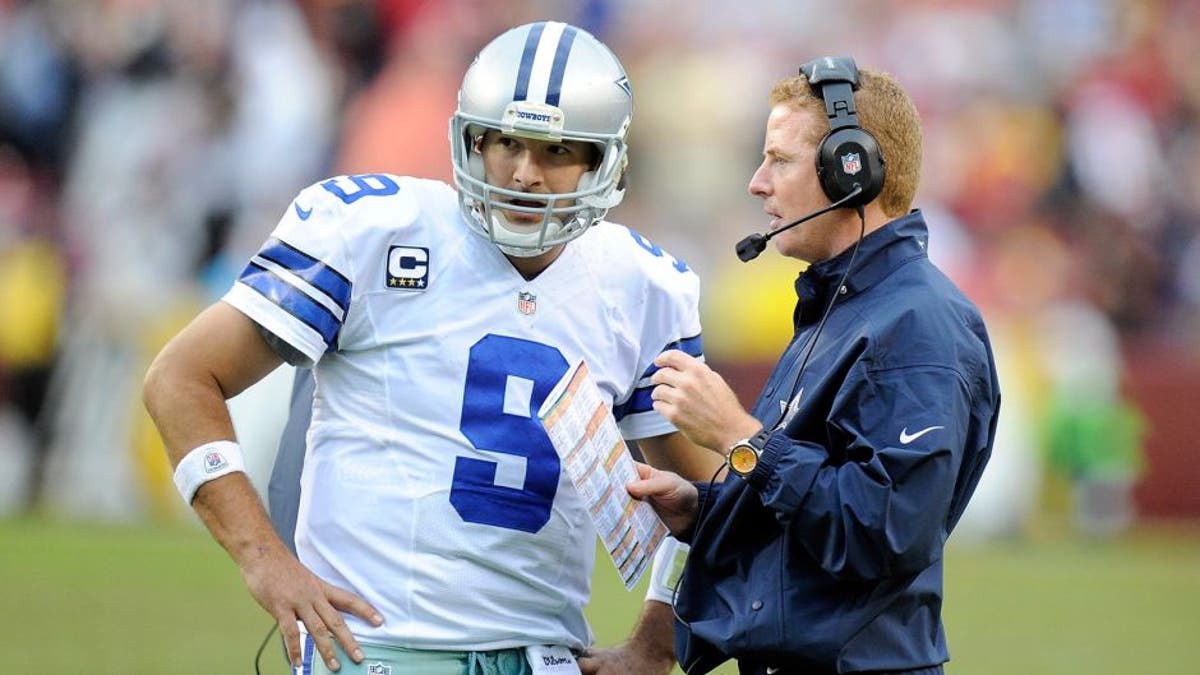 The NFL's hiring season for head coaches is over, but that doesn't mean all of them should be resting easy.
Here are the top seven names who remain on the hot seat heading into the 2016 season.
1. Jeff Fisher, Rams
He is the ultimate NFL survivor among his peers. Consider: Who was the last head coach to keep his job after four consecutive seasons without a winning record as Fisher has in St. Louis? Fisher himself while with the Houston/Tennessee Oilers from 1995 to 1998. Fisher's mark the past four seasons with the Rams (27-36-1) is even worse than during that stretch with the Oilers (31-33). The fact he has experience presiding over a team changing locales looks like one of the reasons he's back with the Rams in 2016 after last year's disappointing 7-9 season. But with the franchise trying to make an immediate splash in a new marketplace, Fisher is running out of time to get the Rams charging in the right direction.

2. Rex Ryan, Bills
It took less than a season for all the excitement generated by Ryan's hiring to fade. The same problems that haunted his teams with the New York Jets -- inconsistency, penalties and undisciplined play -- surfaced with the Bills during his 8-8 debut. Ryan, whose forte is defense, also somehow screwed up a unit that was among the NFL's best in 2014. While four years remain on his contract, it's no secret that Ryan is under heavy pressure to end Buffalo's 16-year drought without a playoff appearance. A potential replacement is waiting in the wings as well in offensive coordinator Greg Roman.
3. Jim Caldwell, Lions
Caldwell's philosophical bent and the improvement his team showed in the second half of last season prompted new general manager Bob Quinn to keep him on the job. That doesn't guarantee Caldwell long-term security. The challenge of getting back in the playoffs will become harder if wide receiver Calvin Johnson follows through on thoughts of retiring.
4. Mike McCoy, Chargers

With the franchise's uncertain future in San Diego an impediment to luring strong head coaching candidates, Chargers brass decided that keeping McCoy was the best option. The chaos surrounding the Chargers' fate remains a challenge for McCoy. However, improved roster health and the return of offensive coordinator Ken Whisenhunt give McCoy a legitimate chance to stick beyond 2016 by helping San Diego rebound from last season's disastrous 4-12 record.
5. Gus Bradley, Jaguars
Jaguars ownership has shown patience with Bradley and general manager David Caldwell through a torturous three-year rebuilding process. Caldwell has done his part by upgrading the roster and finding a franchise quarterback in Blake Bortles. Bradley, who recently got an extension through 2017, must now start getting better results on the field following three straight years of double-digit losses.
6. Marvin Lewis, Bengals
After five consecutive seasons of first-round playoff losses, will the Job-like patience of Bengals owner Mike Brown ever wear thin? Lewis had better not push it by failing to win in the postseason once again.
7. Jason Garrett, Cowboys
Owner Jerry Jones loathes firing head coaches. Garrett and his even-keeled demeanor also serves as a perfect complement to the way heavy-handed way Jones like to operate his franchise. Even so, Jones could consider making a change if the Cowboys aren't back in the playoffs after last year's lousy 4-12 season.