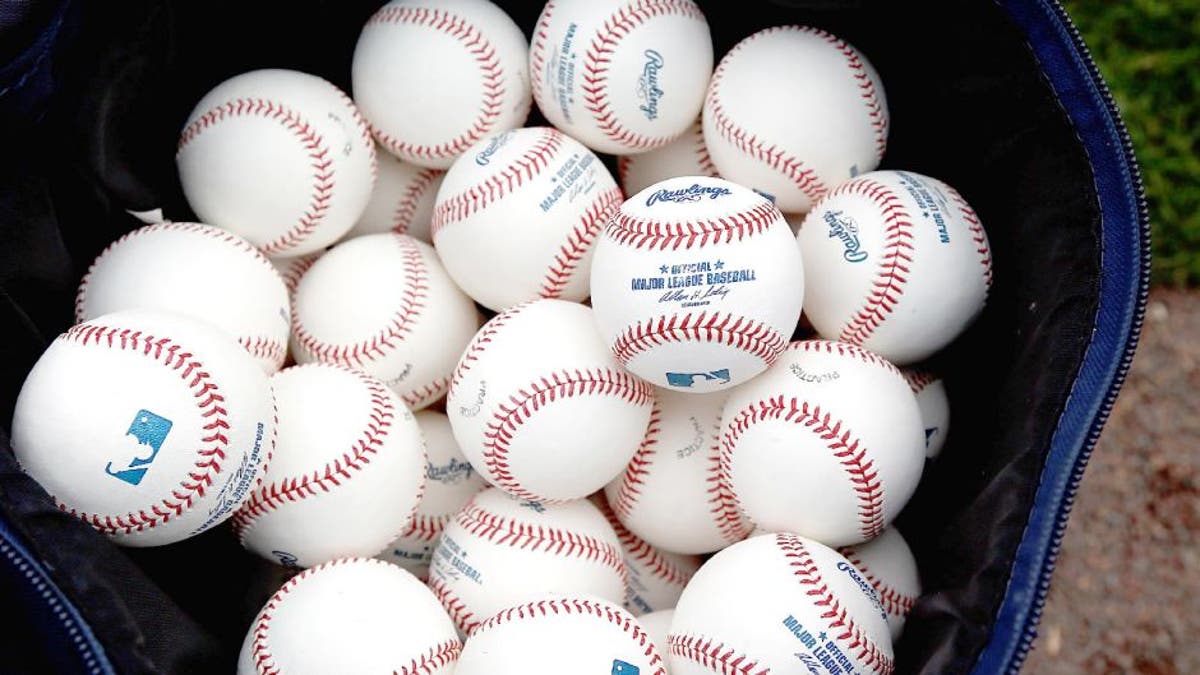 The first wave of pitchers and catchers officially are reporting to camps, with more to come in the next few days. They'll be followed by the position players. And before you know it, a collection of major- and minor-league players will be clobbering some poor community college team whose players will have created the memories of a lifetime.
As sure as mild hamstring strains and slight groin pulls soon will be reported in earnest, here are 27 other things you can count on this spring:
● Every injured player is ahead of schedule, and 84 percent of all players are in the best shape of their careers. Well, at last until there are injury setbacks, revised timetables and those hamstring strains/groin pulls. The optimism at the start of camp isn't limited to each team's fans; it extends to everyone on the roster, whether they are in the final stages of recovery from Tommy John surgery or merely able to fasten that uniform belt a little easier than at the end of last season.
●Yasiel Puig and Pablo Sandoval will report much fitter and far more motivated. And rightfully so after each player had a lost season in 2015. Puig couldn't stay healthy or happy, while Sandoval was sorely out of shape and unproductive. We've seen Sandoval bounce back from similar concerns in the past, and the Dodgers appear willing to forgive and forget with Puig.
● There will be a very awkwardly staged handshake between Bryce Harper and Jonathan Papelbon. When we last saw the pair in the dugout, the hot-headed closer was being warned by the WWE referee to break the choke hold on the NL MVP or risk disqualification. Both players seemingly have put the incident behind them and are saying the right things. But immediately after that ugliness near the end of the Nationals' disappointing season last fall, few would have guessed that Jonathan Papelbon would still be on the team's roster in February.
● The pitchers will be ahead of the hitters. Because they always are.
● The Astros will strike out a lot. And their fans will hope it's only because the pitchers are ahead of the hitters.
● The Mets will use the same motivation the Royals did last spring. But will it be enough against a top-heavy NL?
● All eyes will be on Corey Seager and other rookie of the year candidates. After the debut seasons turned in by Kris Bryant, Carlos Correa, Noah Syndergaard, Francisco Lindor, Miguel Sano, Roberto Osuna, Jung Ho Kang and others in 2015, the baseball world is eager to see what the next crop of youngsters has to offer. Dodgers shortstop Corey Seager tops the list but is joined by Twins outfielder Byron Buxton and Nationals infielder Trea Turner, among others.
● Many people will ask what the Yankees are doing. Because no one in their rotation made 30 starts last season and the team didn't sign one free agent to a major-league contract this offseason.
● Almost instantly, you will be annoyed by news about innings limits. Pitchers and catchers haven't even officially reported to camps and already we're hearing about restrictions for Marlins right-hander Jose Fernandez and Astros right-hander Lance McCullers. Although Matt Harvey should be mercifully free of any limits in 2016, rotation mates Noah Syndergaard, Steven Matz and Jacob deGrom will be watched carefully this season.
● Hanley Ramirez will have a lot of bruises on his chest. But not from chest-bump celebrations after Grapefruit League homers. Instead, from bad hops that miss his glove as he tries to transition to first base more effectively than he did to left field.
● A career utility player will go on a crazy hot streak that captures everyone's attention. And then the regular season will start and reality will set in.
● An ace will get roughed up and create an irrational amount of fear. Someone like Zack Greinke, Jake Arrieta and Clayton Kershaw, who then will dominate once the regular season begins.
● There will be record-breaking sales on Brewers game programs. For the fans who choose to show up, that is. Bonus points will be given to any fan who can identify the player -- not named Ryan Braun or Jonathan Lucroy -- atop each position on Milwaukee's depth chart. That is, of course, if Braun and Lucroy still are around at that time. Among the Brewers traded since the end of last season: Khris Davis, Adam Lind, Francisco Rodriguez and Jean Segura. And that doesn't even include Carlos Gomez, Gerardo Parra, Aramis Ramirez and Mike Fiers, all of whom were trade last summer.
● Opponents again will be convinced that eight runs will not be enough against the Blue Jays. But things could be different next year if Jose Bautista and/or Edwin Encarnacion leave via free agency.
● The trade winds will continue to swirl. Around Lucroy, Jay Bruce, Carlos Gonzalez, Sonny Gray, James Shields and anyone left in Atlanta not named Freddie Freeman.
● At least one slugger will break a car windshield with a mammoth homer. And then the trade speculation immediately will begin when we find out it was the GM's car and that Giancarlo Stanton hit it.
● There will be ridiculously early talk of hot seats. Before a single exhibition pitch is thrown, you'll hear how a slow start could doom Robin Ventura, John Gibbons, John Farrell, Brad Ausmus, Walt Weiss and, of course, Don Mattingly.
● Ned Yost will call for a bunt. And will immediately be added to the list of managers on the hot seat, as the doubters compile their lists of reasons why the Royals will finish under .500 this season.
● Cubs manager Joe Maddon will bring live scorpions into the clubhouse. Or do something equally as goofy but not quite as dangerous. And it will be a brilliant maneuver to lighten the mood, initiate the new players and relieve some of the pressure that comes along with being the World Series favorites.
● At least one team's hopes seemingly will vanish because of an injury to a key player. The only question sadly, is whether it will involve an elbow ligament or a knee ligament.
● Five Cardinals relievers no one ever has heard of will throw 98 mph in the same game. Because they have a secret factory where they manufacture those guys.
● The world will watch in absolute awe as Barry Bonds collects the loose balls after batting practice. Because he will take his job as hitting coach seriously.
● The Angels' up-the-middle defense will amaze you. Sure, the team failed to address its needs for an outfielder and rotation help, but the defense of new shortstop Andrelton Simmons and all-world center fielder Mike Trout will temporarily cause fans to overlook those other shortcomings.
● The domestic violence suspensions will disgust you. And make no mistake, the discipline is coming for Puig, Jose Reyes and Aroldis Chapman. The punishments will vary in terms of severity, but they will serve as yet another reminder that those who play the game are flawed.
● An ambassador of the game will sign an autograph for a kid and renew your faith in the sport and those who play it. And we will remember the game is full of great guys like Andrew McCutchen, Adrian Gonzalez, Adam Wainwright, Curtis Granderson, Dee Gordon, Albert Pujols, Jason Motte and so many others.
● Everyone will wonder which AL team will lose to the Giants in October/November. Because it's an even-number year.
● We all will remember by mid-March how ridiculously long spring training is. But we won't complain because waiting three weeks for the regular season still is better than waiting three months for spring training.