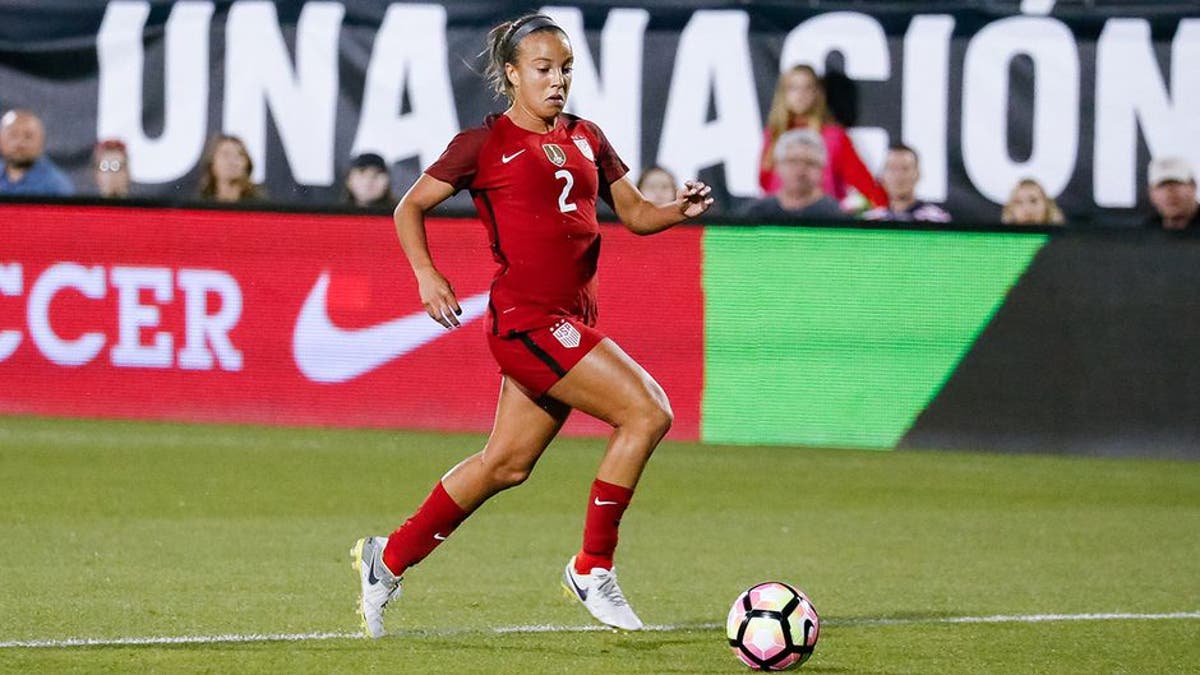 Mallory Pugh has been viewed by many as the future of the United States women's national team. She's not quite the Americans' star yet, but she's getting closer and she took a major step in that direction on Monday -- the 18-year-old announced that she was leaving UCLA and turning pro.
Pugh never played a game for UCLA.There was talk last year that Pugh would skip college entirely and turn pro then. The Portland Thorns even made moves to put themselves in position to sign Pugh, but she opted for college. Pugh enrolled at UCLA in January and was expected to be with the team when their 2017 season kicked off in the fall, but that won't be case now.
The attacker made her debut for the national team in January 2016, when she was just 17 years old. She's played 22 times for the U.S. since, scoring five times. If there was any doubt that Pugh was a special talent, that went away when she played for the Americans at the 2016 Olympics, beating out several talented and experienced players for a spot on the team.
Few players on the U.S. team have Pugh's combination of speed, quickness and ability in front of goal. That she is only 18 years old makes her quality all the more eye-opening and everything she's done in the last two years has reinforced the belief that she will be the Americans' next superstar.
Gary Rohman/Gary Rohman/MLS/USA TODAY Sports
Pugh won't be the first American to turn pro without playing in college. Lindsay Horan did that, bypassing an opportunity to play for North Carolina so she could sign with Paris Saint-Germain. She shone in France and played her way into the national team. Now, Pugh will try to do the same.
It's unclear where Pugh will play her club soccer. The Washington Spirit have the top spot in the NWSL allocation order and, theoretically, would be in line to sign Pugh. However, that is dependent on Pugh wanting to play with the Spirit. If she does, it's possible she could get another team to trade for the top spot in the allocation order to sign her.
Pugh's not limited to NWSL either. She could go abroad, likely to France with either Paris Saint-Germain or Olympique Lyon. Those two clubs pay the most money and, combined with what will likely be a lucrative footwear and apparel contract, would almost certainly make turning pro worth it for Pugh.
Now it will be up to Pugh and her representatives to weigh her options. NWSL would offer her the chance to stay home, and it would probably please U.S. Soccer if she stayed in the country. She'd also have to play in NWSL to maximize her national team pay. Europe is also enticing too, though. What Pugh decides could take some time, butshe's already made one decision -- she's going to be a pro.
MORE FROM FOX SOCCER