Woody Allen and Philip Seymour Hoffman: Media enablers and finger-pointers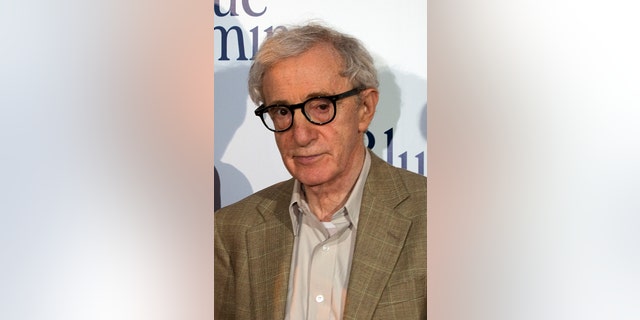 Also ...
Regrets in New Jersey
Woody Allen and Philip Seymour Hoffman: Media enablers and finger-pointers
I've spent a lot of time this past week thinking about Philip Seymour Hoffman.
And also about Woody Allen.
And the role of the media in making private pain public.
And how we all want the inside skinny on celebrities, but how that is often corrosive, not just to them but to us.
Hoffman's phenomenal acting skills make his death by heroin at 46 a very sad moment. But while reporters have told us a great deal about his descent into addiction after 23 years staying clean, there has also been a knee-jerk media debate over whether he bears the blame for his untimely death.
Of course he does, as a matter of personal responsibility. Hoffman talked with friends about his addiction and recognized the risks involved. But it's also true that drug addiction, like alcoholism, is a disease to which some are more susceptible than others. The man had three young children. To reduce this to just another left-right argument seems, well, cheap.
I've also winced at the surge in heroin stories. The New York Times ran a front-page piece on a dramatic jump in heroin seizures in the state. Other reports say overdoses are up (I've seen the figure 40 percent) because the U.S. is being flooded by cheap heroin.
That's all newsworthy, but where were these stories before? While I'm sure a few people have reported on the continuing scourge of heroin, let's face it: The press doesn't care about nameless, faceless heroin addicts. This is a gussied-up form of celebrity journalism. If a famous person has cancer or a double mastectomy, the media develop a sudden interest in the subject. Now, thanks to Philip Seymour Hoffman, it's heroin.
I suppose, as recovering addict Aaron Sorkin recalls Hoffman telling him, "If one of us dies of an overdose, probably 10 people who were about to won't." Or perhaps a thousand. Maybe that's the silver lining to the coverage. But it sure would be nice if the media didn't have to wait for such an excuse—or quickly move on once the Hoffman story fades.
As for Woody Allen, is there anyone — fans of his films or not — who hasn't cringed at the resurrection of the child sexual abuse charges by Mia Farrow's adopted daughter Dylan?
The two-decade-old case has again become prime media fodder, although no one debating this from the outside knows whether the horrifying allegations are true or not.
Here's the timeline: Dylan tells Vanity Fair that she was abused at age 7. Woody wins a lifetime award at the Golden Globes. Ronan Farrow (who is either Woody's kid or Frank Sinatra's — Mia says she isn't sure) tweets in favor of his sister. (Ronan is about to launch an MSNBC show.)
Dylan writes a letter accusing Woody and gives it to New York Times columnist Nick Kristof, a longtime friend of Mia and Ronan, and Kristof runs it on his blog. (The Times public editor says she is "troubled" by this.) Woody demands equal time, and the Times runs his op-ed Sunday proclaiming his innocence and charging that the whole thing is part of a vilification campaign by Mia. (He also acknowledges the public did not accept his marriage to Soon-Yi, also an adopted daughter of Mia.) Another brother supports Woody. Dylan talks to the Hollywood Reporter, responding to Woody's response to her.
What we are seeing is a highly dysfunctional family whose members are determined to blacken each other's reputations. Whatever happened or didn't happen in that Connecticut farmhouse two decades ago, Woody was not convicted. We have been plunged back into an old and heart-rending dispute because media people, some of them with agendas, have been happy to provide a forum.
Regrets in New Jersey
In late October, The Star-Ledger of Newark endorsed Chris Christie as "the most remarkable political talent America has seen since Bill Clinton."
Now, says editorial board member Tom Moran, there are regrets:
"Yes, we blew this one. When the endorsement ran, I could not get a cup of coffee in the People's Republic of Montclair without my liberal friends taunting me. Back then, I pushed back.
"Yes, we knew Christie was a bully. But we didn't know his crew was crazy enough to put people's lives at risk in Fort Lee as a means to pressure the mayor. We didn't know he would use Hurricane Sandy aid as a political slush fund. And we certainly didn't know that Hoboken Mayor Dawn Zimmer was sitting on a credible charge of extortion by Lt. Gov. Kim Guadagno…
"Christie has boycotted the editorial board for years, an attempt to bully us into more loving coverage. So we've had a front-row view of what a creep he can be."
Still, Moran says he'd pick Christie in the 2016 Republican primary.
Click for more from Media Buzz.