Wisconsin pol pushes immunity for 911 callers reporting drug overdose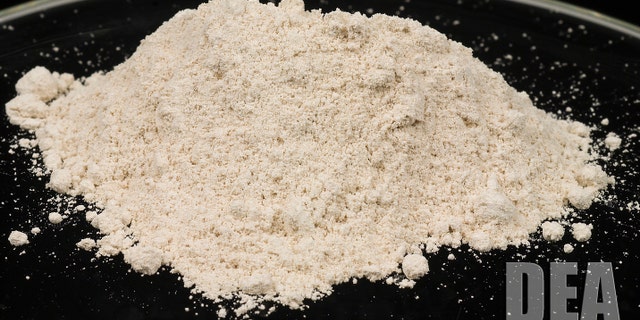 Prompted by a personal family crisis, a Wisconsin lawmaker is pushing legislation that would offer immunity to people who call 911 to report a drug overdose or bring those suffering to the hospital for help.
Rep. John Nygren decided to introduce the initiatives after his 24-year-old daughter Cassie almost died after overdosing on heroin. According to him, her friends were with her at the time, but fearing legal repercussions refused to call for help and abandoned her at the scene.
"At the time, I didn't really reflect on (her friends abandoning her)," Nygren told FoxNews.com. "The number one concern was to make sure she survives. But looking back, it's not a very good indication of a friend."
While his personal experience provides perspective, Nygren says the main reason he "stepped up and decided to go public" was because of how hard his rural community has been hit by the manufacturing, selling and use of illegal drugs.
"We can't arrest our way out of this problem," Nygren said.
Instead, Nygren has introduced four pieces of legislation he's calling the Heroin Opiate Prevention and Education Agenda, or HOPE.
"We are trying to be smart on crime, not soft on crime," he said.
The measures would also require people to show ID when picking up opiate prescriptions at pharmacies, streamline the process of dropping off narcotics at drug repositories and expand the number of first responders allowed to carry and administer Narcan, a drug used to counter the effects of heroin.
"I don't see any of these as silver bullets but they are part of a process," he said, adding that he is also looking at expanding treatment options for those struggling with addiction.
For the most part, Nygren says he's gotten bipartisan support from his colleagues in the state legislature.
According to the Drug Policy Alliance, 14 states and the District of Columbia have taken similar steps that provide limited immunity from arrest or prosecution for those who aid a person during an overdose or alert authorities or emergency workers to an overdose in progress.
New Mexico was the first state to pass the policy in 2007. California, Colorado, New York and New Jersey are among the states that followed suit.
"The chance of surviving an overdose, like that of surviving a heart attack, depends greatly on how fast one receives medical assistance," DPA states on its web site. "Witnesses to heart attacks rarely think twice about calling 911, but witnesses to an overdose often hesitate to call for help or, in many cases, simply don't make the call."
Nygren's daughter Cassie is currently incarcerated at the Marinette County Jail in Wisconsin. She has been in and out of prison since her August 2009 overdose. She pleaded no contest to a felony for possession of narcotic drugs, and in May 2010, was sentenced to 18 months in prison and placed on two years of extended supervision.
"If it can happen here, it can happen anywhere," Nygren said.
According to the Centers for Disease Control and Prevention, deaths from drug overdose have been on the rise for the past two decades and is now the leading cause of injury death in the country.
"Every day in the United States, 105 people die as a result of drug overdose, and another 6,748 are treated in emergency departments for the misuse of drugs," the CDC reports, adding that "nearly nine of out of 10 poisoning deaths are caused by drugs."