Wisconsin GOP Abandons Penalties on Missing Dem Senators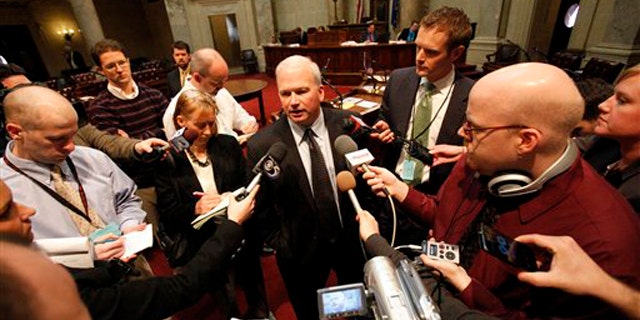 NEWYou can now listen to Fox News articles!
MADISON, Wis. -- Wisconsin's Democratic state senators will have votes they cast in committee counted and other penalties imposed against them will be rescinded after they returned to the state on Saturday.
Republican Senate Majority Leader Scott Fitzgerald said Tuesday that assurances he received from Democrats that they will participate in future Senate sessions and votes allowed him to rescind finding the Democrats in contempt.
Fitzgerald on Monday said that Democrats would still not be allowed to have their committee votes counted since contempt votes in the Senate had not been rescinded.
But he said Tuesday their votes will be counted, no fines will be imposed, and other smaller steps taken to incite them to return will also be dropped.
The Democrats came back after the union rights bill they opposed passed.