White House proposes spending $3.9 billion on push for driverless cars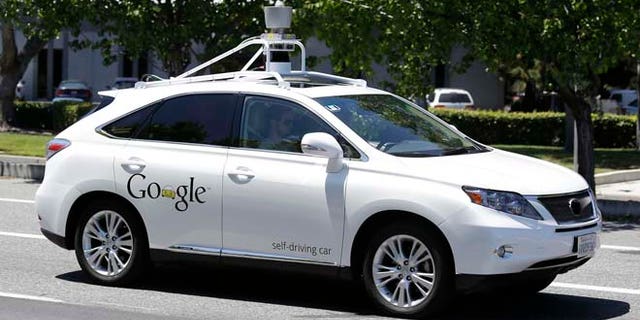 NEWYou can now listen to Fox News articles!
The Obama administration is proposing to spend nearly $4 billion in a decade to accelerate the acceptance of driverless cars on U.S. roads and curb traffic fatalities and travel delays.
The proposal, which would require congressional approval, aims to have federal regulators work with auto makers and others to craft policies and rules for vehicles that can move without a driver at the wheel. It also would set up pilot programs for testing "connected vehicles" that talk to one another to avoid crashes under the $3.9 billion budget proposal.
It isn't clear whether or when any new regulations might be adopted. Regulators said they plan to issue guidance within six months on preferred performance characteristics and testing methods for driverless cars and collaborate with state officials on policies.
A lack of clear guidance from regulators is among the barriers auto makers cite to allowing driverless cars to proliferate. Car makers prefer to have a clear national road map for approving autonomous vehicles rather than a state-by-state patchwork of rules.
In Europe, the lack of a consensus has frustrated executives at Volvo Car Corp. and others developing the technologies. In Japan, industry officials are hoping for swift adoption by the government.
U.S. regulators say they want to encourage technologies that can improve vehicle safety and reduce the nation's more than 32,000 annual road fatalities. Driverless cars also hold out the hope of reducing pollution and more-efficient transportation, say government and industry officials.
Click for more from The Wall Street Journal.