Where Rick Perry Stands on Issues of Import to Latino Voters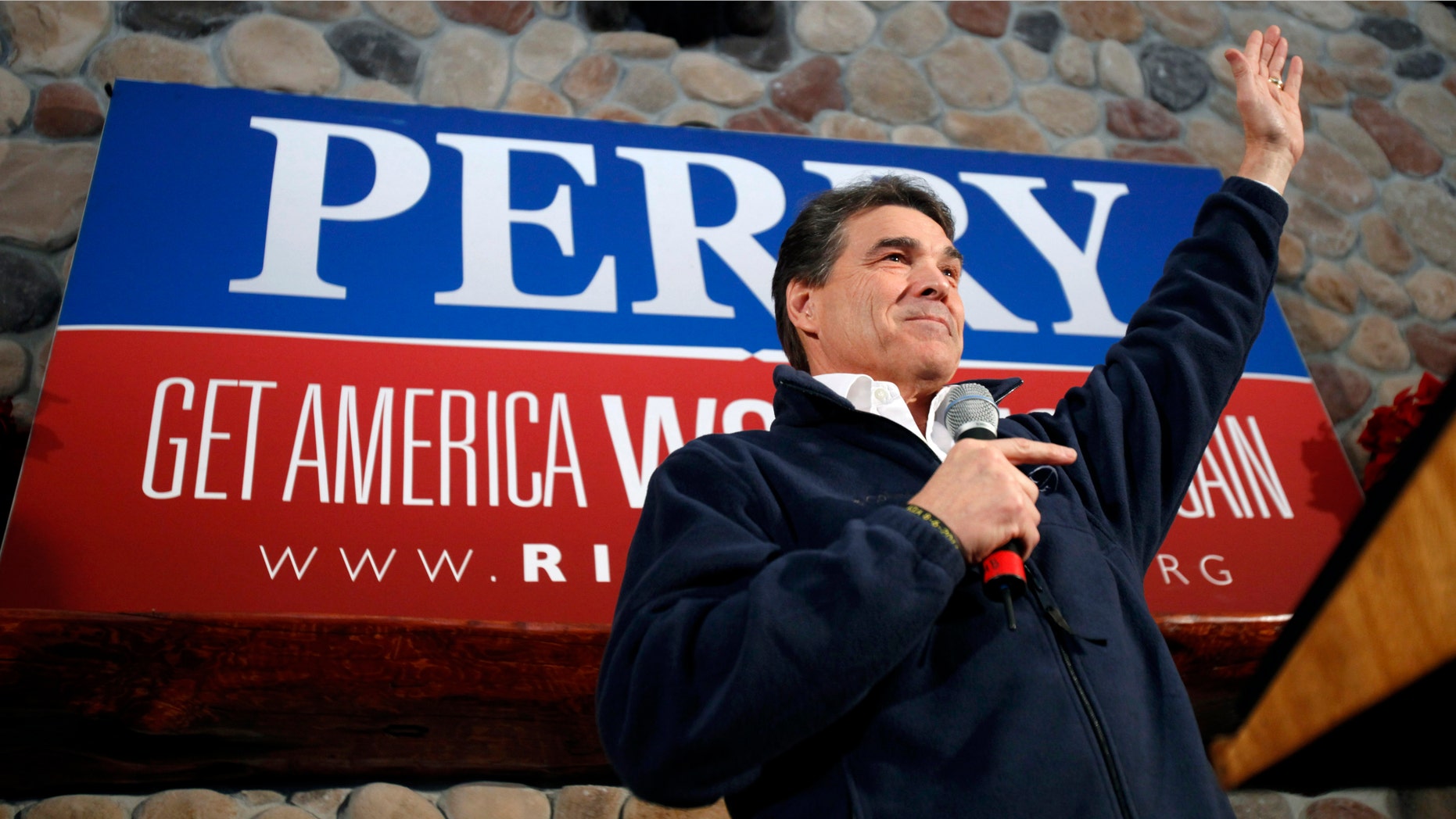 Texas governor Rick Perry was once considered a front-runner in the race for the Republican Presidential nomination. But Perry recorded just 10.3 percent of the votes in the Iowa Caucus for a distant fifth place. It's been a rough campaign road thus far for Perry, with media coverage dominated by his gaffes --an embarrassing José Cuervo joke told to a national Latino political convention and his infamous debate performances where he spaced the name of a federal agency he said he'd abolish-- rather than for his policy proposals.  Despite it all, the Fightin' Texan is moving onward continuing his campaign to South Carolina.
Fox News Latino has compiled a list of some policy issues key to the Latino vote and where Rick Perry stands.

Immigration

Rick Perry's stance on immigration can best be described as moderate compared to the rest of the Republican candidates, but his record on the issue shows glaring inconsistencies.

On one hand, the governor signed the Texas Dream Act into law during his first year in office in 2001 allowing undocumented immigrants to attend Texas colleges and universities at in state tuition rates. The Texan also spoke out against Arizona's controversial SB1070 immigration bill saying he had "concerns with portions of the law passed in Arizona" and believed "it would not be the right direction for Texas."  As governor, he also has spoken out against E-Verify -the federal electronic system designed to prevent the hiring of undocumented workers.

But on the other hand, much to the chagrin of Texas Latino leaders, Perry has urged lawmakers to pass a bill that would outlaw so called sanctuary cities – localities in which police refrain from asking citizens about their immigration status.  The crackdown on sanctuary cities measure failed in June 2011, but the Texas governor also signed into law that same year the Voter ID Act despite outspoken opposition by Latino advocacy groups that denounced it as a law that attempts to disenfranchise minority voters. 

Perry still supports the Texas DREAM Act but maintains that he opposes the bill on the federal level. In a defining moment of his campaign Perry, the perceived front-runner at the time, called the opponents of the DREAM Act heartless during a September 2011 Fox News Debate– a comment that drew outrage from his Republican competitors.  

"If you say that we should not educate children who have come into our state for no other reason than they've been brought there by no fault of their own, I don't think you have a heart," Perry said. "We need to be educating these children, because they will become a drag on our society.

Border Security

Rick Perry, who is often ridiculed by the right for his relatively compassionate stance on immigration, still digs his boots on the ground border security policy.

In October, the governor said he would even consider sending U.S. troops into Mexico to fight drug cartels if it meant keeping the violence from spreading into the United States. Perry says he will deploy thousands of National Guardsmen to the border until a sufficient number of border patrol agents can be hired and trained. He also wants to make greater use of unmanned aerial assets to gather reliable, real-time intelligence that law enforcement can immediately act upon.

Perry, however, is adamantly opposed to building a border fence along the entirety of the Mexican border --but is for "strategic fencing, especially in high traffic areas." According to his campaign website, Perry has directed nearly $400 million in state tax dollars "to do the federal government's job of securing the border."

Perry recently received the endorsement from controversial Arizona sheriff Joe Arpaio of Maricopa County. The self-titled America's Toughest Sheriff, who famously re-instituted chain gangs in 1995 and has also been a major supporter of his state's controversial SB1070 immigration law, said that Perry has done more to combat illegal immigration along the U.S. border then any of the other candidates.

Economy

Rick Perry's strongest point in his campaign is his record of job creation in Texas as he often touts the Lone Star state's progress ahead of the rest of the country. In general, according to the Bureau of Labor Statistics, Texas experienced a net growth of 1.2 million jobs from January 2001 through September 2011, while the U.S. lost 1.1 million jobs during the same time period.  His campaign trumpets that since 2009, 40 percent of all new jobs in the U.S. have been created in Texas.

Opponents claim that Perry is exaggerating Texas' economic success. Texas has the 24th highest unemployment in the nation at 8.5 percent. The national average is 9.1 percent.

His campaign said that his "Cut, Balance, and Grow" economic plan calls for fixing the tax code, balancing the budget by 2020, and creating more jobs. Perry pledges to institute a flat income tax rate at 20 percent while eliminating taxes on Social Security Benefits, Dividends and Capital Gains, and the Death Tax. He also want to cut the corporate tax rate from 35 to 20 percent.  

Healthcare

Repeal. Repeal. Repeal.

That's the message from Perry and the other Republican candidates regarding overhauling the Patient Protection and Affordable Care Act, also referred to as Obamacare. The beginning of his plan calls for the repeal of President Obama's health care reform law that Perry calls a massive overreach into the lives of every American.  

Perry wants states to be given flexibility on how to deal with healthcare for their own citizenry.  He believes that states can come up with viable ways to increase competition in the insurance market, deal effectively with patients with pre-existing conditions, implement medical malpractice reform, as well as lower costs for small businesses. Experts expect Perry to shift more Medicaid responsibilities to the states and away from the federal government.  

The Texas governor has been criticized by conservatives for his efforts to mandate vaccination for the human papilloma virus for school-age girls, according to the Texas Tribune.  Because the virus can transmit sexually some conservatives fear that the vaccine encourages promiscuity, but Perry has retorted that his priority was to protect woman from cervical cancer.

Where Rick Santorum Stands on Latino Issues
Where Mitt Romney Stands on Latino Issues
Where Jon Huntsman Stands on Latino Issues
Where Ron Paul Stands on Latino Issues
Where Newt Gingrich Stands on Latino Issues
This story contains material from The Associated Press.
Follow us on twitter.com/foxnewslatino
Like us at facebook.com/foxnewslatino