'Well-oiled' activist ops targeting GOP reps at their homes, hijacking town halls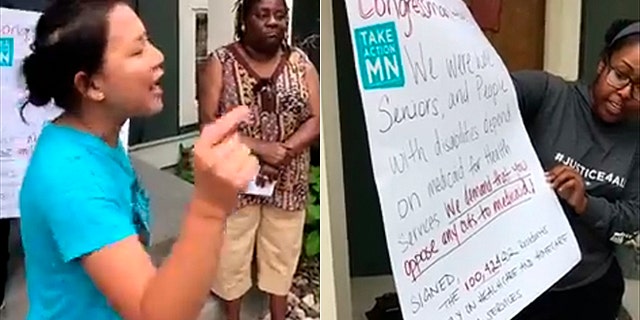 The left has upped the stakes in its guerilla operations against Republicans, as deep-pocketed groups fund protesters to show up to the offices and even houses of congressmen to protest their lack of "town hall" meetings.
Earlier this month, protesters targeted the home of Rep. Jason Lewis, a newly elected Republican in Minnesota's 2nd District. The protests on his doorstep grew big enough that one of his neighbors called the police.
"Fortunately my family wasn't home at the time," Lewis told Fox News. "I ran for Congress, but my family didn't run ... so to bring them into it I think is not in keeping with the best of American tradition."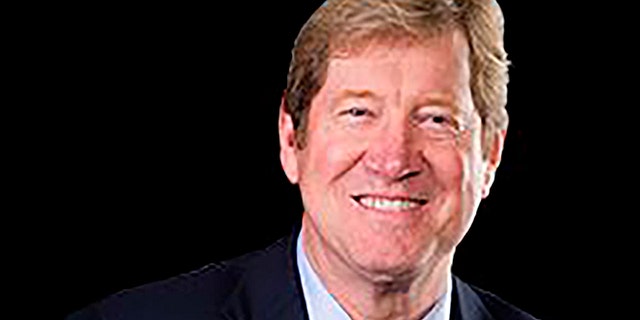 Protesters also have shown up at the homes of other Republican lawmakers in swing districts such as Rep. John Faso, R-N.Y., and Rep. Darrell Issa, R-Calif. Some 200 protesters showed up at Issa's home to blast him for not holding town hall meetings, leading his spokesman to say: "Dragging the congressman's wife and family into this goes beyond the pale."
Local chapters of a left-wing group called "Indivisible" helped organize and lead those two protests.
'This is a well-oiled, very much activist plan to disrupt the democratic process.'
The targets say the whole operation is part of a one-two punch orchestrated from the top, in which left-wing groups throw their first punch by rounding up activists and training them to be as disruptive as possible during representatives' town halls.
Then, when lawmakers stop holding those events, the groups throw their second punch by protesting at their homes.
"This is a well-oiled, very much activist plan to disrupt the democratic process," Lewis said.
It started with the group Indivisible, which created a popular guide for making members of Congress look bad at town halls. The group says the guide is now used by "over 5,800 local groups" and has at least two groups in every congressional district.
The guide tells activists how to work as a team to hector a representative. It says after one activist asks a question at a town hall, "Other group members around the room should amplify by either booing the MoC [Member of Congress] or applauding you."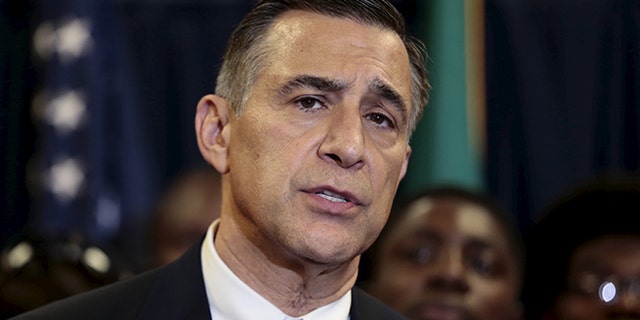 The guide also advises activists to go further and refuse to give up the microphone after their question. It gives them a script to follow: "If [Congressional staffers] object, then say politely but loudly: 'I'm not finished. The MoC is dodging my question. Why are you trying to stop me from following up?'"
The guide, published in December 2016 with the goal to "stop a petty tyrant named Trump," spells out ways to make the representative look bad in detail.
"Record everything," the guide advises. "Unfavorable exchanges caught on video can be devastating for MoCs."
Lawmakers say town halls used to be places where they could have meaningful interaction with constituents but don't work when the place is packed with activists trying to cause a scene.
A spokeswoman for Indivisible told Fox News that the group simply puts "more political power in the hands of the people" to hold members of Congress accountable.
"It's no surprise that some members of Congress who were hoping their constituents wouldn't notice or care how they vote might be disappointed to see a renewed interest in holding them accountable," Indivisible press manager Helen Kalla said. "Reviving the traditional town hall as the primary forum for constituents to engage with their representatives … contributes to a healthier democracy."
While local chapters helped organize some of the protests at representatives' homes, Kalla said the national group does not support that. "Indivisible does not condone protesting at the private residence of a member of Congress," she said.
Indivisible bills itself as "grassroots," but is funded mostly by wealthy foundations and anonymous donors who give through a complex web of left-wing groups, making it hard to identify donors.
On its website, Indivisible advises potential donors that they can make a "large gift" tax deductible if they go through an intermediary group called the Tides Foundation. The foundation funnels more than $100 million a year to left-wing advocacy groups; liberal billionaire George Soros' Open Society Foundations is one of many groups that gives money to projects through the Tides Foundation, though there is no evidence his group supports Indivisible in particular.
Indivisible also says on its website it is "a project of The Advocacy Fund," another intermediary group that hides donors' identities. According to the fund's latest public audit, "100%" of "receivables were from two donors," as of Dec. 31, 2014.
Kalla told Fox News that some of the group's donors are public, including "New Media Ventures, Propel Capital, Bauman Foundation, Public Welfare Foundation, Compton Foundation, and Arkay Foundation."
Other big donors are not public. Small donations account for more money than any single foundation or big donor, an Indivisible spokesperson also said.
Lewis said Indivisible's town hall guide and the protests are "orchestrated from afar to recruit people in the district who are anything but objective or the average constituent."
Despite moving away from town halls, he said he still meets people "every single working day," at hospitals, businesses, universities and elsewhere.
The author of the story, Maxim Lott, can be reached on Twitter at @MaximLott