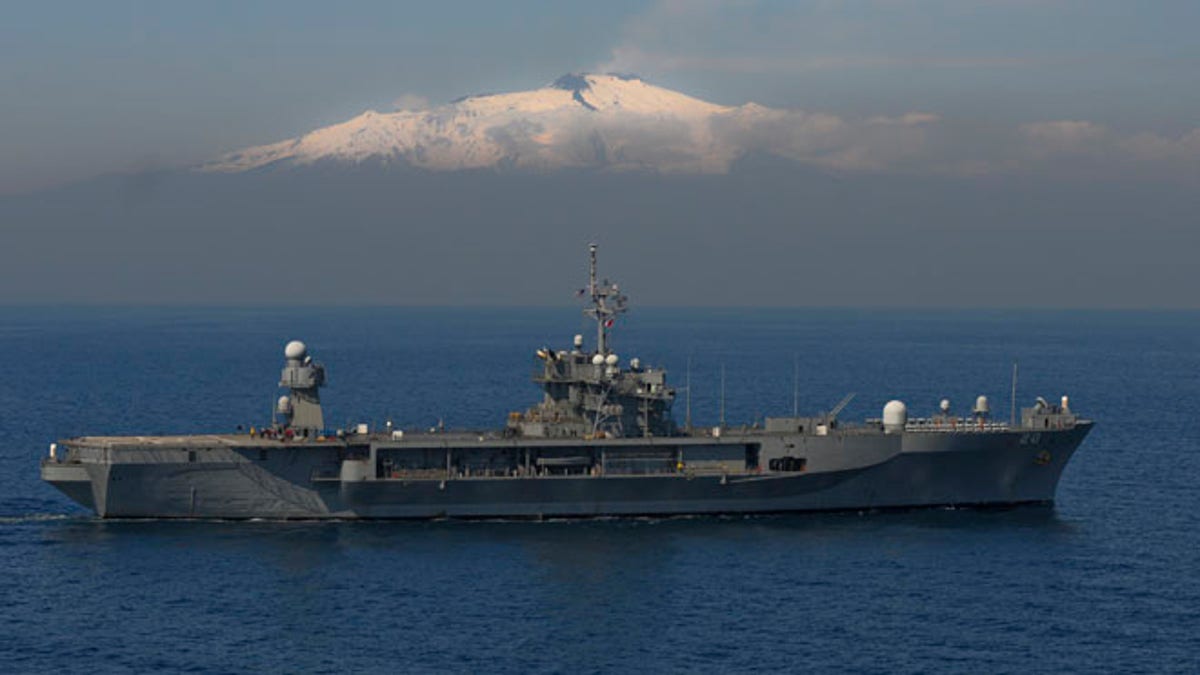 The first of two American warships heading to the Black Sea in advance of the Olympic Games has set sail from Italy, U.S. officials confirmed to Fox News.
The USS Mount Whitney set sail Friday from Gaeta, Italy, while the frigate USS Taylor is expected to depart from Naples, Italy, on Saturday. Both vessels have one H-60 helicopter on board, officials told Fox News.
Russian and U.S. defense officials, including Pentagon chief Chuck Hagel, have discussed the Olympic security threat, and the U.S. has offered to help in any way needed. No specific assistance has been requested.
The Pentagon has said the ships are deploying to the Black Sea as part of normal military planning and could perform any required missions, including communications or evacuations.
The Associated Press contributed to this report.