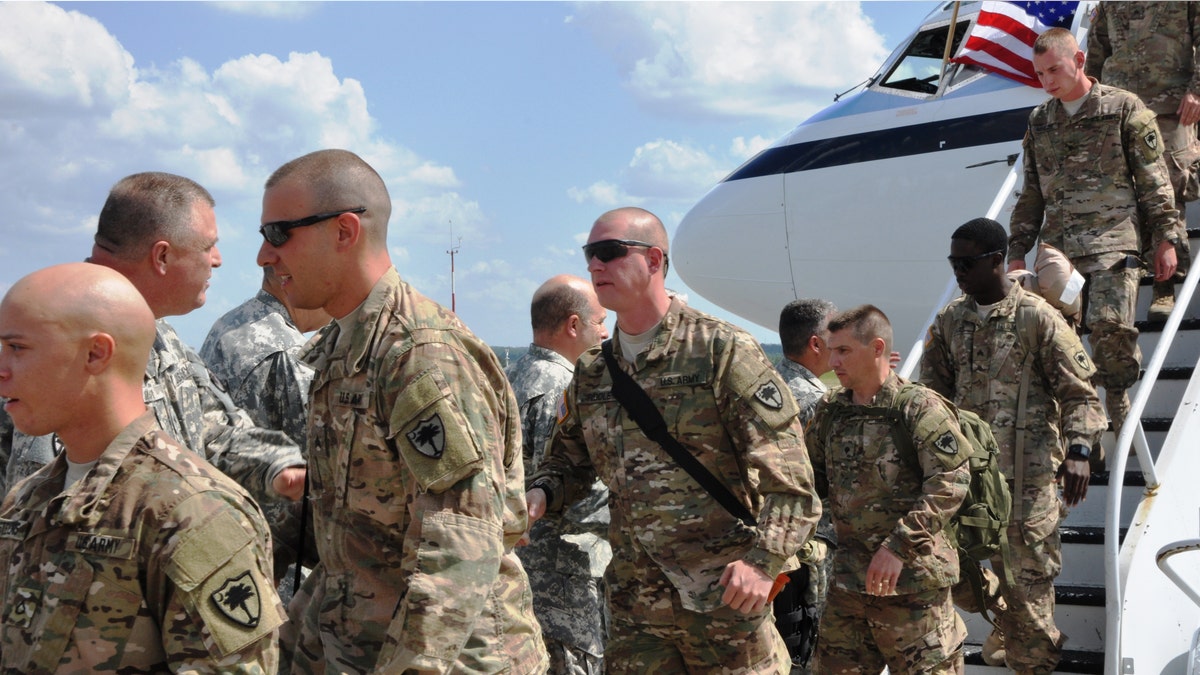 More than 600 U.S. service members told military medical staff that they believe they were exposed to chemical warfare agents in Iraq after the U.S.-led invasion in 2003, The New York Times reported Thursday. Pentagon officials said the department will now expand its outreach to veterans and establish a toll-free hotline for reporting potential exposures and seeking medical evaluation or care, the newspaper said.
Defense Secretary Chuck Hagel ordered an internal review of military records after the Times reported in October that U.S. troops encountered degraded chemical weapons from the 1980s that had been hidden or used in makeshift bombs. The initial newspaper report disclosed that 17 service members had been injured by sarin or sulfur mustard agent, and several more came forward after the story appeared, the Times said Thursday.
The Army's Public Health Command collects standardized medical-history surveys, known as post-deployment health assessments, which troops fill out as they complete combat tours, the newspaper reported. Those who responded "yes" to a question about exposure to such warfare agents — "Do you think you were exposed to any chemical, biological and radiological warfare agents during this deployment?" — were asked to provide a brief explanation.
The review ordered by Hagel showed that 629 people answered "yes" to that question and also filled in a block with information indicating chemical agent exposure, Col. Jerome Buller, a spokesman for the Army surgeon general, told the newspaper. Each person who answered the questionnaire would have received a medical consultation at the end of their combat tour, Buller said.
The Times reported that it was not clear why the military did not take further steps, such as including compiling the data as it accumulated over more than a decade, tracking veterans with related medical complaints, or circulating warnings about risks to soldiers and to the Department of Veterans Affairs.