US slaps new sanctions on North Korea after designating it sponsor of terror
The U.S. Department of the Treasury slapped new sanctions on North Korea Tuesday, one day after President Trump declared the rogue nation a state sponsor of terrorism.
The new measures included sanctions on one individual, 13 entities, and 20 vessels as the U.S. continues to take action "multilaterally and unilaterally" to disrupt North Korea's funding of its nuclear and ballistic missile programs.
Tuesday's sanctions, according to the Treasury Department, target third-country persons with long-standing commercial ties to North Korea, as well as the transportation networks that facilitate North Korea's revenue generation and operations.
"As North Korea continues to threaten international peace and security, we are steadfast in our determination to maximize economic pressure to isolate it from outside sources of trade and revenue while exposing its evasive tactics," Treasury Secretary Steven Mnuchin said in a statement Tuesday.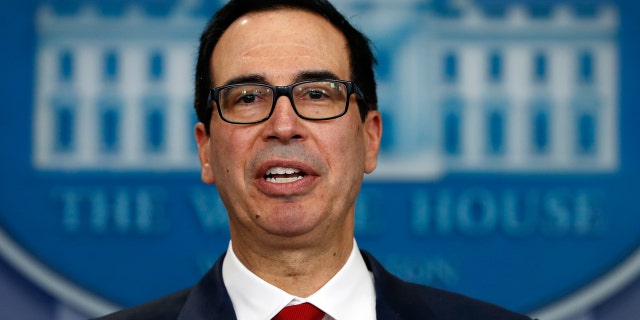 Mnuchin said that the latest designations include companies that have engaged in trade with North Korea "cumulatively worth hundreds of millions of dollars."
"We are also sanctioning the shipping and transportation companies, and their vessels, that facilitate North Korea's trade and its deceptive maneuvers," Mnuchin said.
The sanctions are on four Chinese trading companies and a Chinese national said to have conducted hundreds of millions of dollars in business dealings with North Korea.
Those sanctioned are barred from holding U.S. assets or doing business with Americans.
Trump, upon designating the Hermit Kingdom a state sponsor of terror, vowed would receive the "highest level of sanctions" which would be imposed over a two-week period.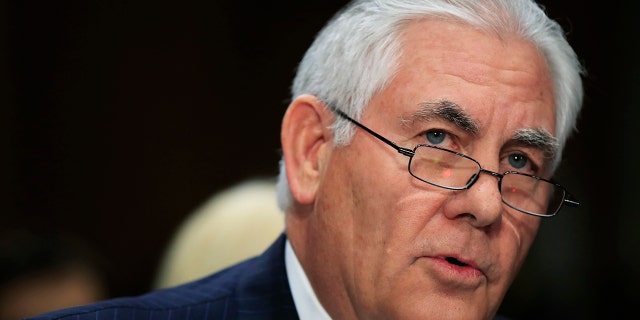 Secretary of State Rex Tillerson told reporters Monday that the move underscores "North Korea's illicit, unlawful behaviors internationally."
TRUMP DESIGNATES NORTH KOREA AS STATE SPONSOR OF TERROR
But the "symbolic" designation of North Korea does not mean the Trump administration is abandoning the push for peaceful negotiations, Tillerson added.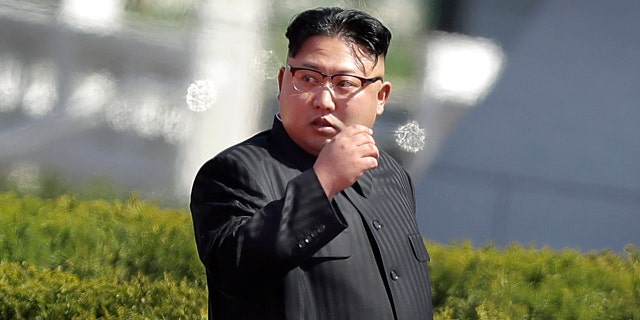 "We still hope for diplomacy," Tillerson said. "This is all part of continuing to turn this pressure up and we've continued to turn the pressure up on North Korea by getting other countries to join in and take actions on their own."
Tillerson said these new sanctions would "tighten the pressure" on dictator Kim Jong Un's regime.
"It is very symbolic on the one hand—it points out again what a rogue regime this is, and how brutal of a regime it is and how little they care about the value of human life," Tillerson aid. "That makes a strong statement. Practice effects may be limited, but hopefully we're closing off a few loopholes with this."
According to the State Department, once designated, a country or nation state faces sanctions resulting in restrictions on U.S. foreign assistance; a ban on defense exports and sales; certain controls over exports of dual use items; and miscellaneous financial and other restrictions.
North Korea will join Sudan, Syria, and Iran as designated state sponsors of terrorism.
The Associated Press contributed to this report.