US reaches $7.2 billion settlement with Deutsche Bank over toxic securities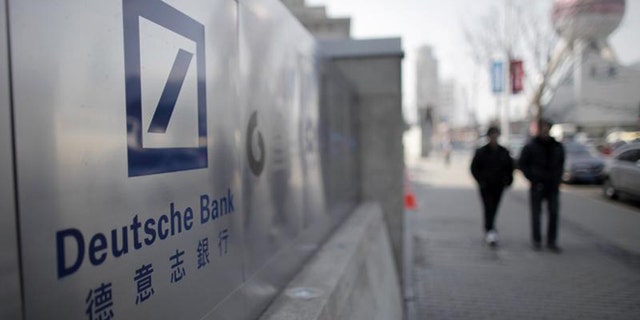 The Obama administration scrambled to resolve its remaining crisis-era megabank mortgage cases, striking a $7.2 billion settlement Thursday with Deutsche Bank over toxic securities, while separately filing a lawsuit against Barclays alleging more than $30 billion in fraud-tainted sales.
The dramatic back-to-back announcements show the urgency among senior Obama appointees in the Justice Department to resolve the outstanding probes of precrisis conduct at major banks before those officials leave office in mid-January. Part of the rush stems from a great deal of uncertainty about how a Trump administration might pursue, settle or drop the remaining probes, according to people familiar with the discussions.
The Deutsche Bank settlement is likely to bring some relief for the German bank's shareholders, who earlier in the year worried about a much bigger penalty. The Justice Department had originally sought $14 billion from Deutsche Bank, The Wall Street Journal reported in September, raising concerns about whether the institution would be able to negotiate that down.
Less than half the settlement requires a cash payment that would have an immediate impact on Deutsche Bank's bottom line. The settlement was divided into a $3.1 billion penalty and a pledge to pay $4.1 billion over time to a "consumer relief" fund to be distributed by the government.
The terms of that relief—including loan modifications to help consumers—still must be finalized between the bank and the government.