U.S. Visa Applications For Same-Sex Spouses Now Treated Same As Heterosexual Couples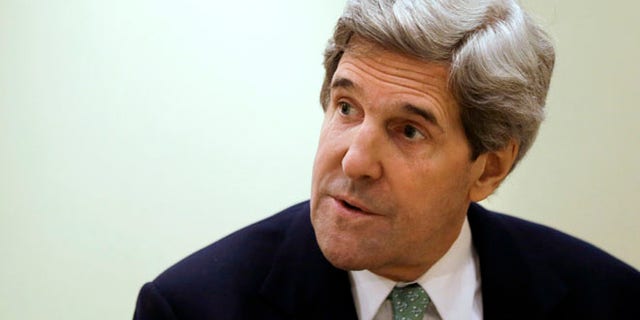 Same-sex couples now have their visa applications handled the same way as heterosexual spouses.
On Friday, the U.S. State Department began its new approach to processing visa applications from same-sex spouses.
The change, announced by Secretary of State John Kerry while on diplomatic travel in London, comes in the wake of the Supreme Court's landmark ruling on same-sex marriage.
Kerry said that if someone is the spouse of a U.S. citizen, or is the spouse of a non-citizen, their visa applications now will be treated equally. And if a person is in a country that doesn't recognize same-sex marriage, their visa application will still be treated equally at all 222 visa processing centers around the world.
"Effective immediately, when same-sex spouses apply for a visa, the Department of State will consider that application in the same manner that it considers the application of opposite-sex spouses," Kerry said.
"As long as a marriage has been performed in a jurisdiction that recognizes it, so that it is legal, then that marriage is valid under U.S. immigration laws and every married couple will be treated exactly the same," he said.
The federal Defense of Marriage Act, or DOMA, held that married gay couples did not have equal standing with other married Americans, and so – citing DOMA – immigration officials categorically denied their visa applications.
But in recent weeks the U.S. Supreme Court ruled that DOMA is unconstitutional, and that married gay couples should have equal rights as other married people.
Shortly after the decision, the Department of Homeland Security said government would start reviewing applications for green cards and other immigration benefits for same-sex couples.
Based on reporting by The Associated Press.
Follow us on twitter.com/foxnewslatino
Like us at facebook.com/foxnewslatino