U.S. Official: New North Korean Nuke Plant 'Provocative Act of Defiance'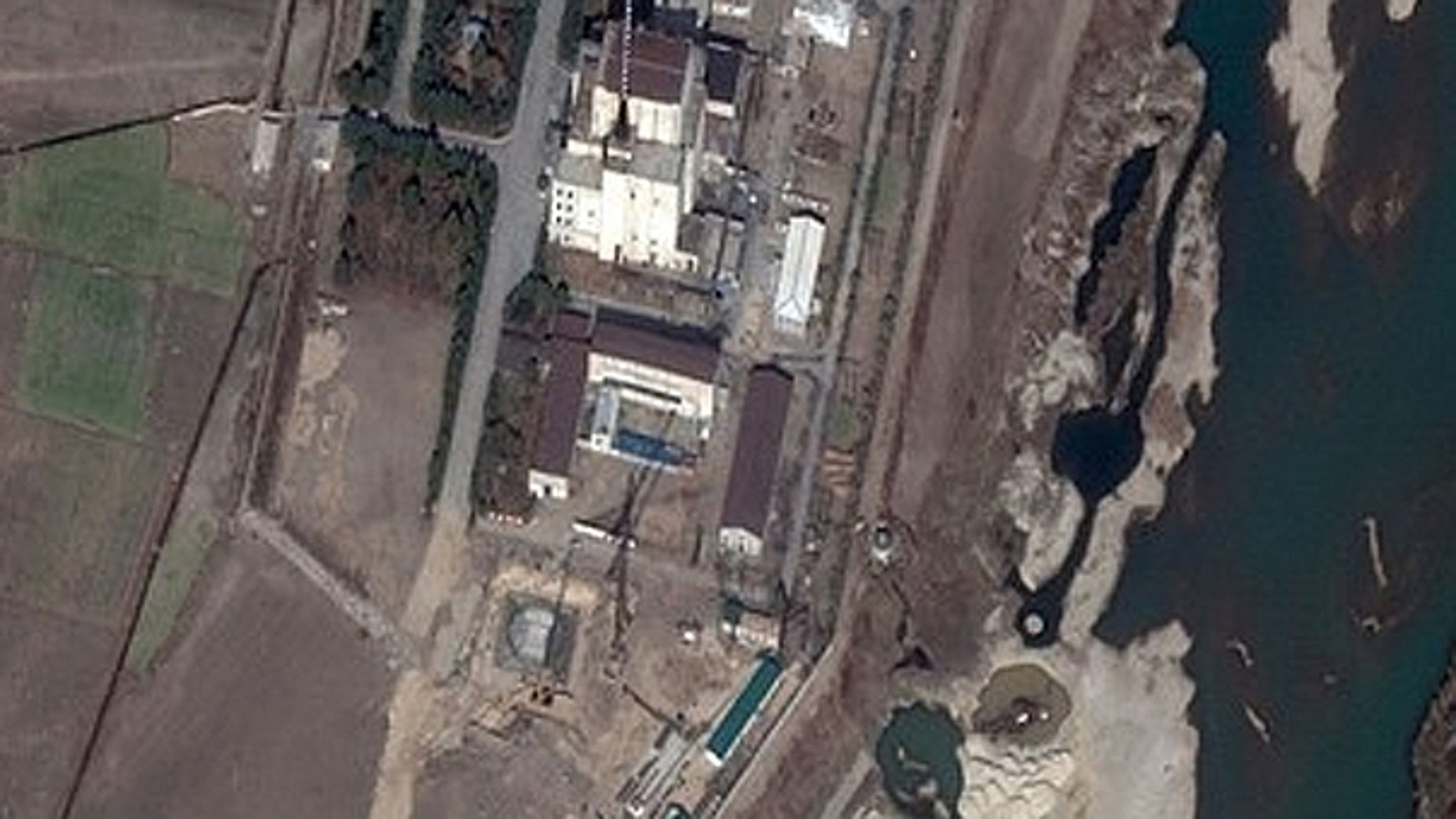 U.S. officials have been aware of North Korea's efforts to go nuclear for years, but the latest report of a new highly sophisticated uranium enrichment plant is a "provocative act of defiance," a senior administration official told Fox News late Saturday.
The "stunning" show of sophistication by the North Koreans -- as witnessed by U.S. scientist Siegfried Hecker, a former director of the U.S. Los Alamos Nuclear Laboratory who gets regularly glimpses of the North's secretive nuclear program -- has set off alarm bells in Washington.
‪"We have long suspected North Korea of having this kind of capability, and we have regularly raised it with them directly and with our partners in this effort," said the administration official.‬
This validates a long-standing concern that we've had with respect to North Korea and its enrichment of uranium. It also continues to validate a country that is led by a dictator ... who constantly desires to destabilize the region. And he's done that again, certainly, with this capability, as well," Joint Chiefs of Staff Chairman Adm. Mike Mullen said Sunday on ABC's "This Week."
Hecker's report, released Saturday by The New York Times, claims North Korea recently completed 2,000 centrifuges needed for making uranium required in a nuclear reactor. Hecker said the North told him it was producing low-enriched uranium.
Hecker was not allowed to take photos and hasn't revealed the plant's location. The U.S. reportedly has been watching the area by satellite the area Hecker visited. The plant is apparently not producing plutonium needed for a bomb but the uranium required for an energy reactor could be converted easily, especially if the facility where production is taking place is as "astonishingly modern" as Hecker.
The new North Korean facilities "would fit into any modern American processing facility," Hecker said.
The senior administration official said if the details are true, North Korea is in contradiction of its pledges and commitments.
"North Korea has tried to use missiles and nuclear tests to threaten the international community and extract concessions. It hasn't worked because of strong unity among allies and U.S. leadership at the UN Security Council.
State Department special envoy on North Korea, Stephen Bosworth, was already set to arrive Sunday in South Korea, the first stop on a trip that includes talks with Japan and China. Sen. John Kerry, D-Mass., issued a statement Sunday calling on the U.N. to "reexamine the effectiveness of efforts to implement existing sanctions."  He also urged China to take the lead on policing the communist ally.
"Only a comprehensive approach that can achieve security, peace and development offers any hope of verifiably eliminating North Korea's nuclear weapons. The longer it takes to launch that effort, the longer the United States and its allies will be forced to cope with the destabilizing consequences of the DPRK's reckless and irresponsible pursuit and export of highly-sensitive technologies," Kerry said.
While the move by North Korea appears calculated as the country prepares for a turnover in power from Kim Jong-Il to his son Kim Jong Un, it does create a new challenge for the Obama administration.
"This is something we've been concerned about for a significant period of time, and also penetration of the North Koreans, in terms of intelligence capabilities, is very, very difficult," Mullen said.
But a senior intelligence official said it's not any surprise that North Korea is moving forward with building a nuclear power reactor.
"It's wrong for anyone to assert that US intelligence agencies somehow missed the boat. We've been aware of North Korea's uranium enrichment activities for years," he said.
Fox News' Mike Emanuel contributed to this report.