U.S. Mum Over Reported Taliban Office in Qatar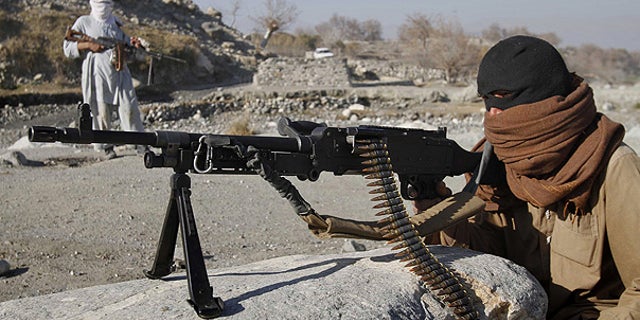 The Obama administration kept tight-lipped Monday following reports that the United States had endorsed a plan for the Taliban to open a political office in Qatar by the end of the year.
The Times of London reported Monday that the U.S. is hoping the new office will help move along talks to reconcile insurgents with the government in Kabul. The move comes as the United States looks to withdraw troops from Afghanistan.
State Department spokeswoman Victoria Nuland said Monday she would not comment "on those specific reports," while restating the U.S. position on Afghanistan's negotiations with Taliban fighters to disarm, a process known as reconciliation.
"We favor an Afghan-led process. This Afghan-led process has many facets. But from a U.S. perspective we have certain red lines," she said. "Anybody reconciled has to accept the Afghan constitution, has to renounce violence, drop weapons and support human rights in keeping with international standards."
Asked why the department would not comment on the reported Taliban office, she said, "we don't want to get ahead of an Afghan-led process."
Though the U.S. has previously opened the door to Taliban reconciliation, the network continues to fuel unrest and violence in Afghanistan. In a brazen attack over the weekend, a truck bomb wounded dozens of American soldiers and killed five Afghans in the Wardak province. The Taliban claimed responsibility, though the Pentagon said the affiliated Haqqani network was behind the attack.
The Times of London reported that an office in Qatar would not be a formal embassy, and a diplomat told the newspaper it could not be used to support the insurgency in Afghanistan. Qatar reportedly was picked as the location because Washington wanted the office to be outside Pakistan's "sphere of influence."