Trump's 'Russia, if you're listening' remark one year ago today still dogging him
NEWYou can now listen to Fox News articles!
One year ago today, then-candidate Donald Trump raised the issue of Russian election meddling in remarks that had critics crying treason and apparently landed him on the radar of the FBI.
It also became a subject that has dogged him relentlessly. In just three days this week, congressional investigators have spoken to his son, Donald Trump, Jr., his son-in-law, Jared Kushner and the former manager of his presidential campaign about Russian interference in the U.S. election.
On July 27, 2016, Trump was speaking to a crowd in Doral, Florida, when he said: "Russia, if you're listening, I hope you're able to find the 30,000 (Clinton) emails that are missing. I think you will probably be rewarded mightily by our press."
Trump doubled down on Twitter later that day, writing "If Russia or any other country or person has Hillary Clinton's 33,000 illegally deleted emails, perhaps they should share them with the FBI!"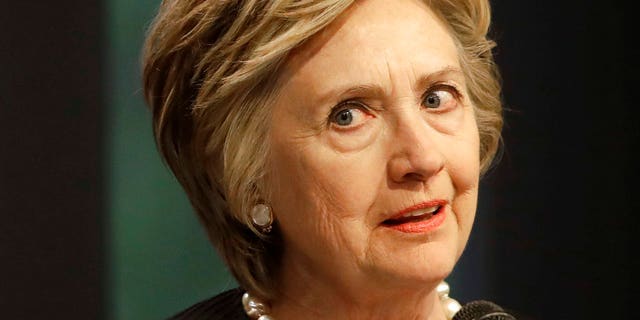 Trump was referring to emails from Hillary Clinton's time at the State Department that were found to have been deleted by Clinton's team after being deemed personal, and not work-related. Clinton's emails, and her use of a private server, had become a focal point in the investigations into both the Benghazi terror attacks and the cyberattack on the Democratic National Committee.
The FBI has suggested there was no cover-up attempt by Clinton, although some of those deleted emails were later found to be work related after being recovered by investigators. However, it was Trump's apparent invitation for someone else, namely Russia, to uncover those emails, that caught the attention of his critics and apparently the FBI.
Former CIA director Leon Panetta suggested Trump's remarks were "beyond the pale," and a "threat to our national security." William Inboden, who served on the NSC during the George W. Bush administration, told Politico that they were "tantamount to treason."
A spokesperson for then-Sen. Kelly Ayotte, R-N.H., responded to Trump's remarks by saying "it's critical that all our political leaders focus on keeping our country's communications systems safe from hackers," especially considering Clinton's use of a personal email server.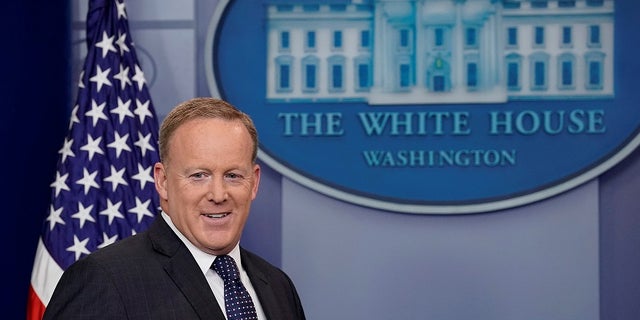 Trump characterized his remarks at the time as "sarcastic." Asked about them more recently, then-White House Press Secretary Sean Spicer told reporters in June that Trump "was joking... we all know."
While the president claims he was joking, it appears federal investigators were taking his remarks seriously. A federal court filing from earlier this year seems to confirm the existence of FBI records pertaining to Trump's July 27 remarks.
The filing was a response to a FOIA request for "any and all records, including investigative records," relating specifically to Trump's July 27 remarks. In response to the request, the FBI suggests "releasing any responsive records (or portions thereof) "could reasonably be expected to interfere with enforcement proceedings."
Ryan Shapiro, one of the men behind the FOIA request and a PhD candidate at the Massachusetts Institute of Technology, told The Guardian in May that he believes "The DoJ/FBI's latest filing makes plain that Donald Trump's campaign trail call for Russian hacking of Secretary Clinton's emails is of investigative interest to the FBI."