Trump's Lawyers, seeking leverage in Russia probe, comb '90s court ruling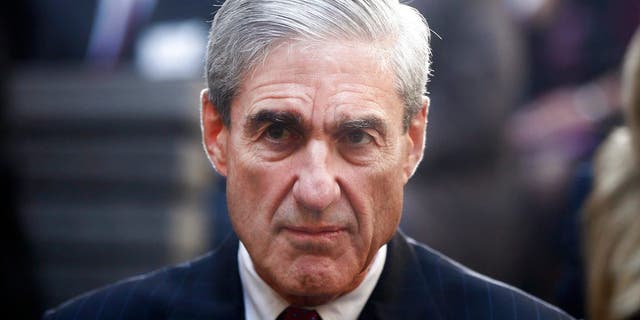 NEWYou can now listen to Fox News articles!
President Donald Trump's legal team has been studying a 1990s federal court ruling that could be the basis for delaying, limiting or avoiding an interview with special counsel Robert Mueller, who is heading an investigation into Russian interference in the 2016 election, according to people familiar the matter.
Mr. Trump this week told reporters he was "looking forward" to speaking to the special counsel's office, which has already interviewed more than 20 members of his White House staff.
"I would love to do it, and I would like to do it as soon as possible," the president said.
Yet he also said that any decision about testifying before prosecutors looking into possible obstruction of justice on his part would be "subject to my lawyers," whose interest is to spare Mr. Trump any legal jeopardy.
Mr. Mueller's investigation is looking into whether the Trump campaign colluded with Moscow during the campaign and whether the president obstructed justice when he fired former FBI Director James Comey, who initiated the probe.
Mr. Trump has denied both accusations, and Russia has said it didn't meddle in the campaign.
Granting Mr. Mueller an interview poses legal risks that some people close to the president find unacceptable. The 1997 case potentially gives Mr. Trump some leverage.
In that case, a federal appeals court ruled that presidents and their closest advisers enjoy protections against having to disclose information about their decision-making process or official actions.
The court ruled that prosecutors hoping to overcome arguments of executive and presidential privilege must show that such information contains "important evidence" that isn't available elsewhere.
Click for more from The Wall Street Journal.