Trump's Election Integrity Commission has small victory in NH after ACLU agrees to drop lawsuit
It was a small victory for President Trump's Commission on Election Integrity.
Two New Hampshire lawmakers and the local ACLU had gone to court Monday to try to stop the state from handing over data to the commission. A compromise was reached and limited information will be released.
As part of its investigation into voter fraud, the commission has requested publicly available data from all states on registered voters. Material requested includes party affiliation, voting history and the last four social security numbers.
So far, California, Kentucky, Minnesota, New Mexico and South Carolina have refused to cooperate. Twenty-six other states are charging fees for the data or have offered limited cooperation. Arkansas, Colorado, Florida, Ohio and Washington have already complied.
Commission critic Myrna Perez, deputy director of the Brennan Center's Democracy Program at New York University's School of Law, is worried about loss of privacy. She is also concerned about long-term consequences of any conclusions reached.
"I think there are some members of the commission," Perez said, "who are interested in taking incomplete data, running it through a bunch of methodologically unsound practices and coming up with results that are not verifiable and that we cannot trust and then using results to justify laws and policies making it harder for eligible Americans to vote."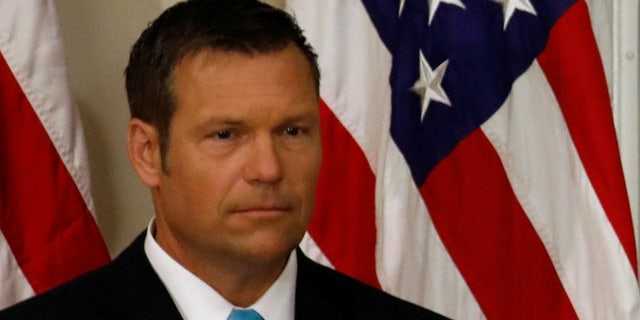 California, one of the states refusing to cooperate with the commission, is under scrutiny following a report by conservative watchdog group Judicial Watch that says 11 California counties had more registered voters than voting-age citizens.
The commission's vice chairman, Republican Kris Kobach, says voter fraud is a problem bigger than most people realize.
"If you look at the convictions, we know that there have been 938 convictions of individuals for voter fraud," Kobach said. "That's just the tip of the iceberg."
At least seven groups, including the National Association for the Advancement of Colored People, Common Cause and the ACLU have filed lawsuits challenging the commission's authority. No matter what the courts decide, the commission cannot compel a state to release data. The commission is expected to release a report on election fraud next year.