Trump tweets image of grieving military family in message to NFL kneelers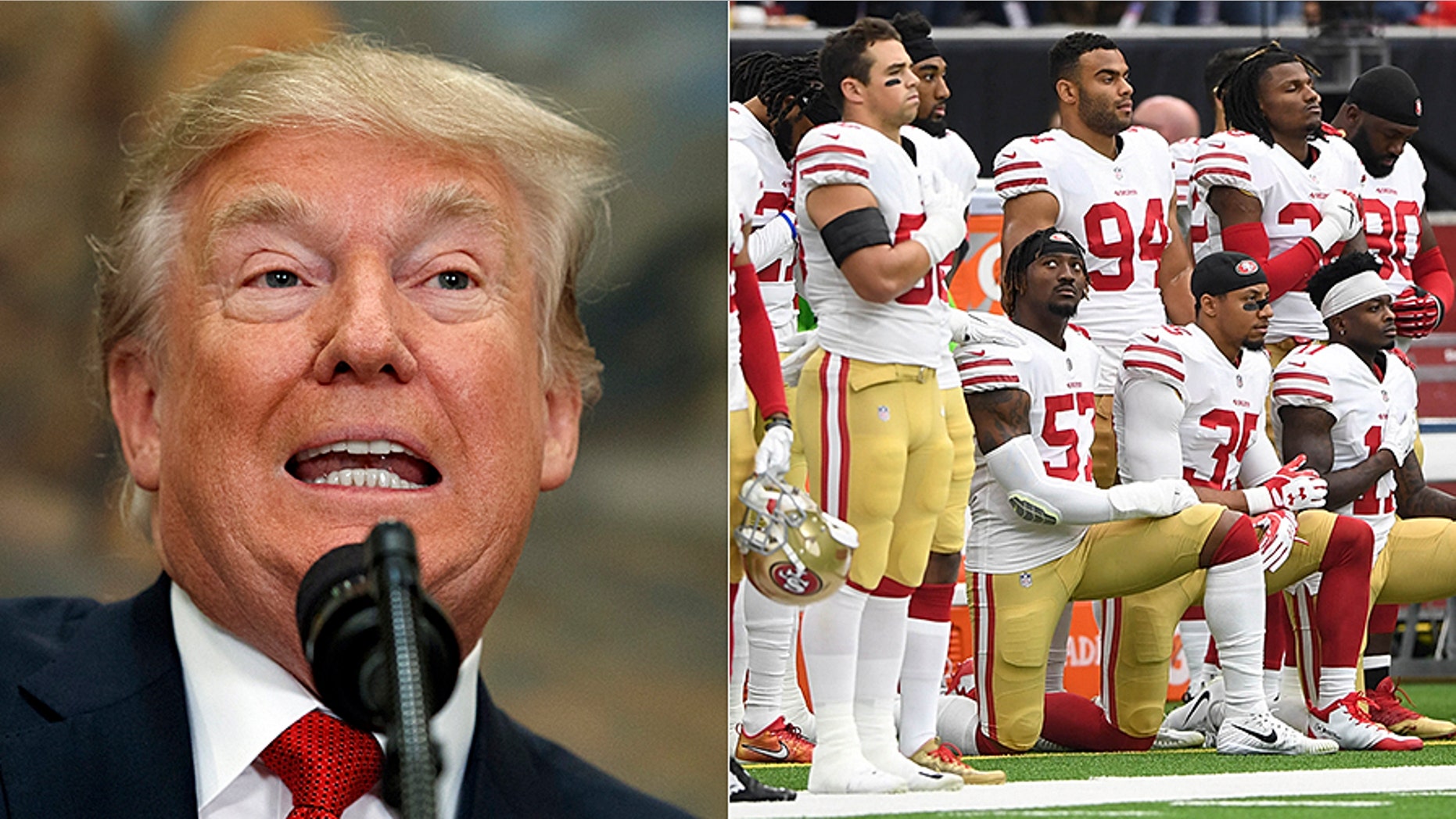 President Trump retweeted an image Thursday appearing to show a grieving military family, in an apparent message to NFL players who "still kneel."
The president has been relatively quiet on the issue in recent weeks, after an extended feud with the NFL and players who kneel during the National Anthem. Trump's Thursday tweet brought the feud into the new year.
The president shared a tweet from an account, @CoreyLMJones, who posted a photo seeming to show a woman grieving by a military grave. She is shown on top of a blanket, which appears to have photos of her and her loved one stitched across it. The photo shows bold text that reads: "THIS IS WHY WE STAND."
The president shared the post on his account, tweeting: "So beautiful…Show this picture to the NFL players who still kneel!"
This past week, week 17 of the NFL season, 19 players kneeled, sat, or stayed in the locker room for the National Anthem in protest.
The controversy over standing for the National Anthem first began last football season when former San Francisco 49ers quarterback Colin Kaepernick refused to stand during "The Star-Spangled Banner" to protest police brutality against the black community.
Trump ignited the feud at a rally in September, when he called for players to be fired if they disrespected the flag.
This season, dozens of players have kneeled and locked arms throughout the 2017-2018 season in response to Trump's head-on criticisms of such displays.
Weeks into the feud, Goodell released a memo to NFL executives and club presidents aiming to move past the controversy.
"The current dispute over the National Anthem is threatening to erode the unifying power of our game, and is now dividing us, and our players, from many fans across the country," Goodell wrote. "Like many of our fans, we believe that everyone should stand for the National Anthem. It is an important moment in our game. We want to honor our flag and our country, and our fans expect that of us."
Goodell added that he "cares deeply" about players and "respects" their "opinions and concerns about critical social issues."