Trump tweets angry response to North Korean missile launch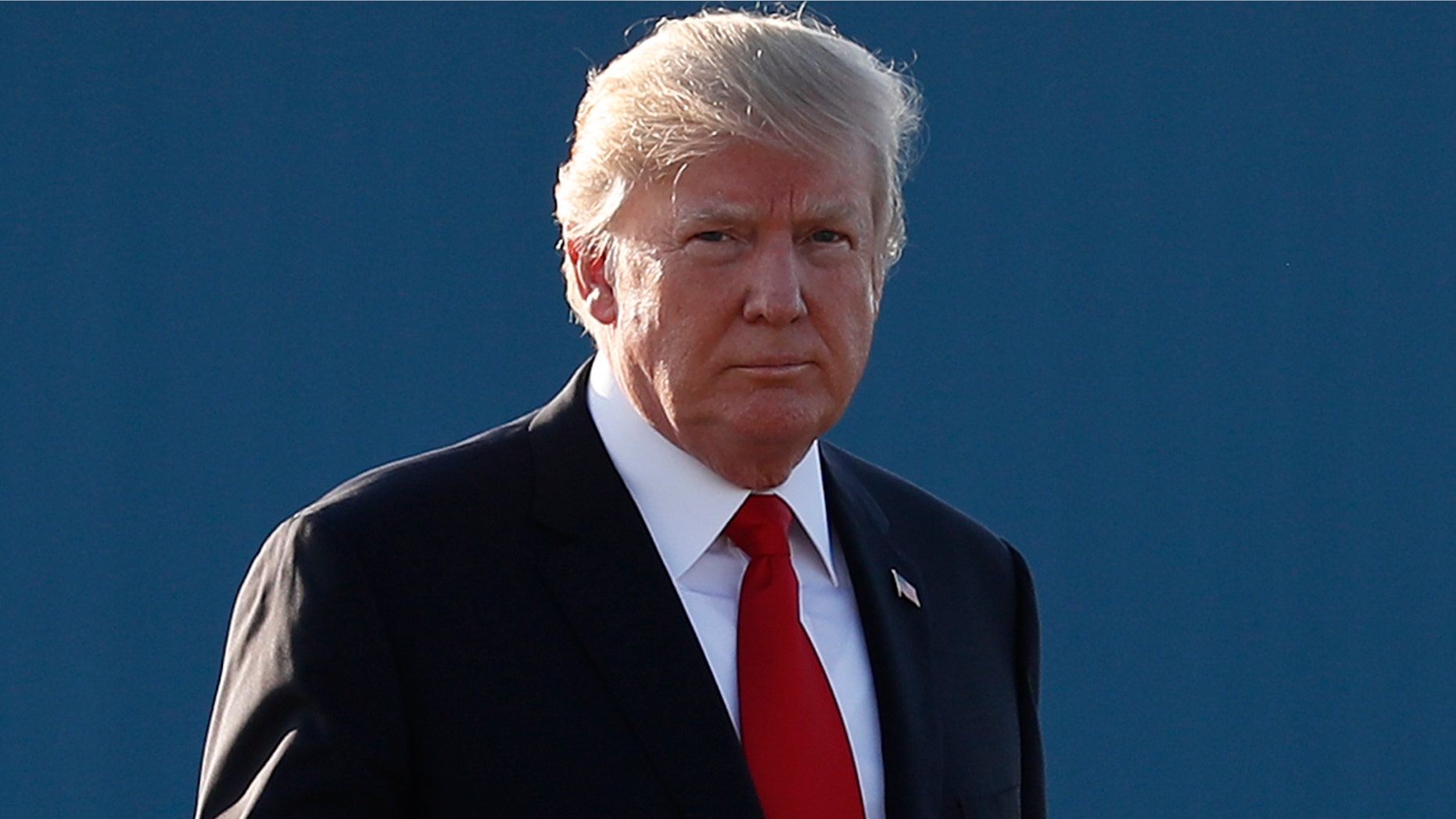 President Trump responded to North Korea's latest missile launch late Monday with a two-part Twitter post asking in part, "Does [North Korean dictator Kim Jong Un] have anything better to do with his life?"
Trump, who returned to Washington late Monday after spending the weekend at his golf course in New Jersey, also referenced China, speculating that Beijing would "put a heavy move on North Korea and end this nonsense once and for all!"
South Korean and Japanese officials say North Korea launched a ballistic missile Tuesday morning Korea time that is believed to have landed in the Sea of Japan. The launch is the first since Trump met with his South Korean counterpart, Moon Jae-in, in Washington last week. That meeting was focused on opposing North Korea's development of atomic weapons that threaten both allies.
The president's use of his Twitter account to comment on foreign affairs is likely to draw renewed scrutiny and criticism, less than 48 hours after he tweeted a mock video showing him wrestling a man whose face was covered by the CNN logo.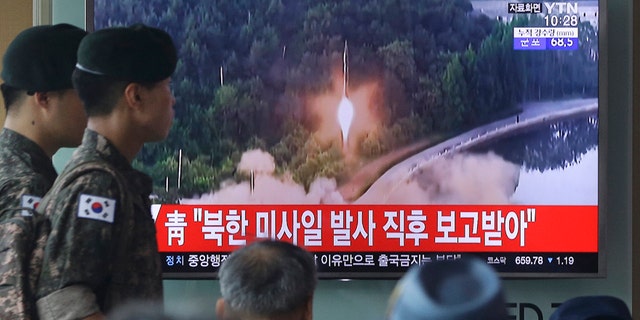 Trump and his top aides have done little to hide their irritation over what they see as the reluctance by China, North Korea's main economic partner, to tighten the screws on Pyongyang over its nuclear and missile programs.
Until recently, American officials had been describing China as a partner in their strategy to prevent North Korea from developing the ability to strike the U.S. mainland with nuclear weapons. While China has agreed to sanctions, it is wary of measures that could cause the regime's collapse, leaving a united, U.S.-backed Korea on its border.
However, Trump hinted last month at his loss of patience, tweeting that his bid to secure a tougher Chinese approach "has not worked out."
Earlier Monday, Chinese President Xi Jinping warned Trump in a phone call that "some negative factors" are hurting U.S.-China relations.
The two leaders spoke after Beijing expressed its displeasure over U.S. arms sales to rival Taiwan, U.S. sanctions against a Chinese bank over its dealings with North Korea and, most recently, the sailing of a U.S. destroyer within the territorial seas limit of a Chinese-claimed island in the South China Sea.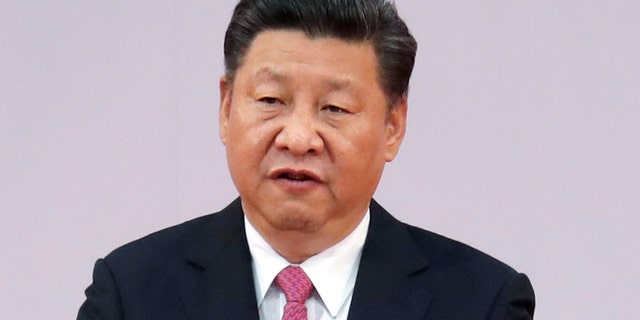 It's unclear whether any of those issues will come up in discussions at the G-20 summit in Germany this week, at which Trump and Xi are expected to hold a bilateral meeting.
Along with Xi, Trump also spoke with Japanese Prime Minister Shinzo Abe, with whom he reaffirmed a shared commitment to dealing with North Korea, the White House said. It said the president also looked forward to meeting Abe at the upcoming G-20 summit in Hamburg.
Abe praised Trump for the recent U.S. sanctions on the small Bank of Dandong over its alleged support for North Korea's nuclear program, according to Japanese Chief Cabinet Secretary Yoshihide Suga. That severs the bank entirely from the U.S. financial system, pending a 60-day review period.
Suga said that during their 35-minute phone conversation, the two leaders reaffirmed close coordination between their countries and South Korea in stepping up pressure on North Korea.
The talks were meaningful for the two leaders "to be on the same page" about their approach to North Korea ahead of the G-20 summit, Suga said.
The Associated Press contributed to this report.