Trump said she 'begged' for a job, but court tosses her $4M defamation case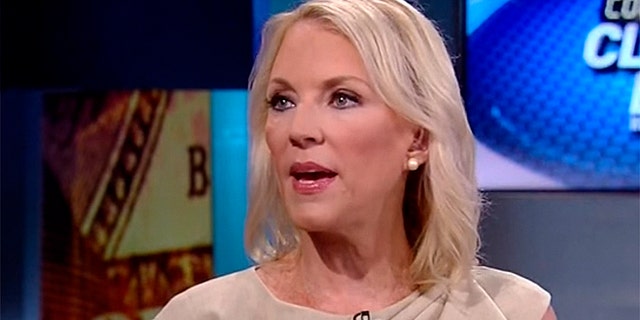 A New York appeals court Tuesday tossed out a Republican consultant's attempt to revive her $4 million defamation case against President Donald Trump, accusing him of hurting her career after he said she "begged" for a job with his campaign.
Cheryl Jacobus filed a million-dollar lawsuit against Trump after her appearance on CNN last year in February where she criticized the campaign for lack of transparency.
The appearance prompted Trump to attack Jacobus on social media, calling her a "real dummy" who "begged" for a job with his campaign.
In another tweet, Trump said Jacobus "went hostile" after not getting a job with his campaign, adding "Major lose, zero credibility!"
The consultant claims then-candidate Trump's comments cost her TV appearances and inspired a bullying campaign from his supporters. Her chief contention was that Trump's team had approached her about a job -- not the other way around -- and that Trump had lied.
A lower court in Manhattan dismissed the suit in January, saying that although Trump's "intemperate tweets are clearly intended to belittle and demean plaintiff," they would not prevent her from continuing her job as a political consultant. The court also found that Trump's statements were opinion, not fact.
Jacobus continued to pursue the defamation case and tried to appeal the dismissal.
But on Tuesday, a five-judge appeals court panel in New York upheld the January decision, saying her lawsuit "was correctly dismissed in the absence of actionable factual allegations that tended to disparage her in the way of her profession, trade or business," the New York Post reported.
The appeals panel found that "the alleged defamatory statements are too vague, subjective, and lacking in precise meaning (i.e. unable to be proven true or false) to be actionable."
Jay Butterman, who represents Jacobus, said they are exploring the possibility of taking the case to the state's highest authority, the Court of Appeals. "It's not a happy day for democracy in my opinion," the lawyer said, according to the Post.
He added that "It's a sense that an entire class of people in this county have no protection, no remedy" who are "subjected to being destroyed by the whim of the powerful."
Trump's attorney, Lawrence S. Rosen, said the president was pleased with the decision. "Here Ms. Jacobus was very critical of the president during the campaign, on air, then candidate Trump was certainly within his rights to rebut her attacks and offer his opinion as to what her motivations were," Rosen added.
The Associated Press contributed to this report.