Trump re-election campaign to hold first fundraiser in Washington, D.C.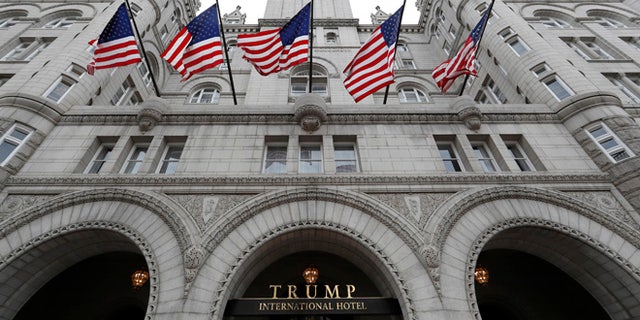 President Trump's campaign will hold its first fundraiser since the 2016 election next week at the president's Washington, D.C. hotel, Fox News confirms.
The June 28 event will take place at Trump International Hotel, and will serve as the first re-election fundraiser for President Trump.
According to the campaign, the event is in support of Trump Victory, a joint fundraising committee of the Republican National Committee and Donald J. Trump for President Inc.
The event next week will be for larger donors, according to a member of the Trump fundraising team.
According to media reports, the initial invitation, which did not state the location of the event hosted by RNC Chairwoman Ronna McDaniel and National Finance Chairman Steve Wynn, attendees will donate $35,000 per person. For $100,000, guests will be considered part of the "host committee.
Trump officially kicked off his re-election campaign on Inauguration Day by filing Federal Election Commission paperwork –this was the earliest filing of any sitting president.
Fox News' John Roberts, Brooke Singman contributed to this report.