Trump hints at 'big order' of F/A-18 Super Hornets instead of some F-35s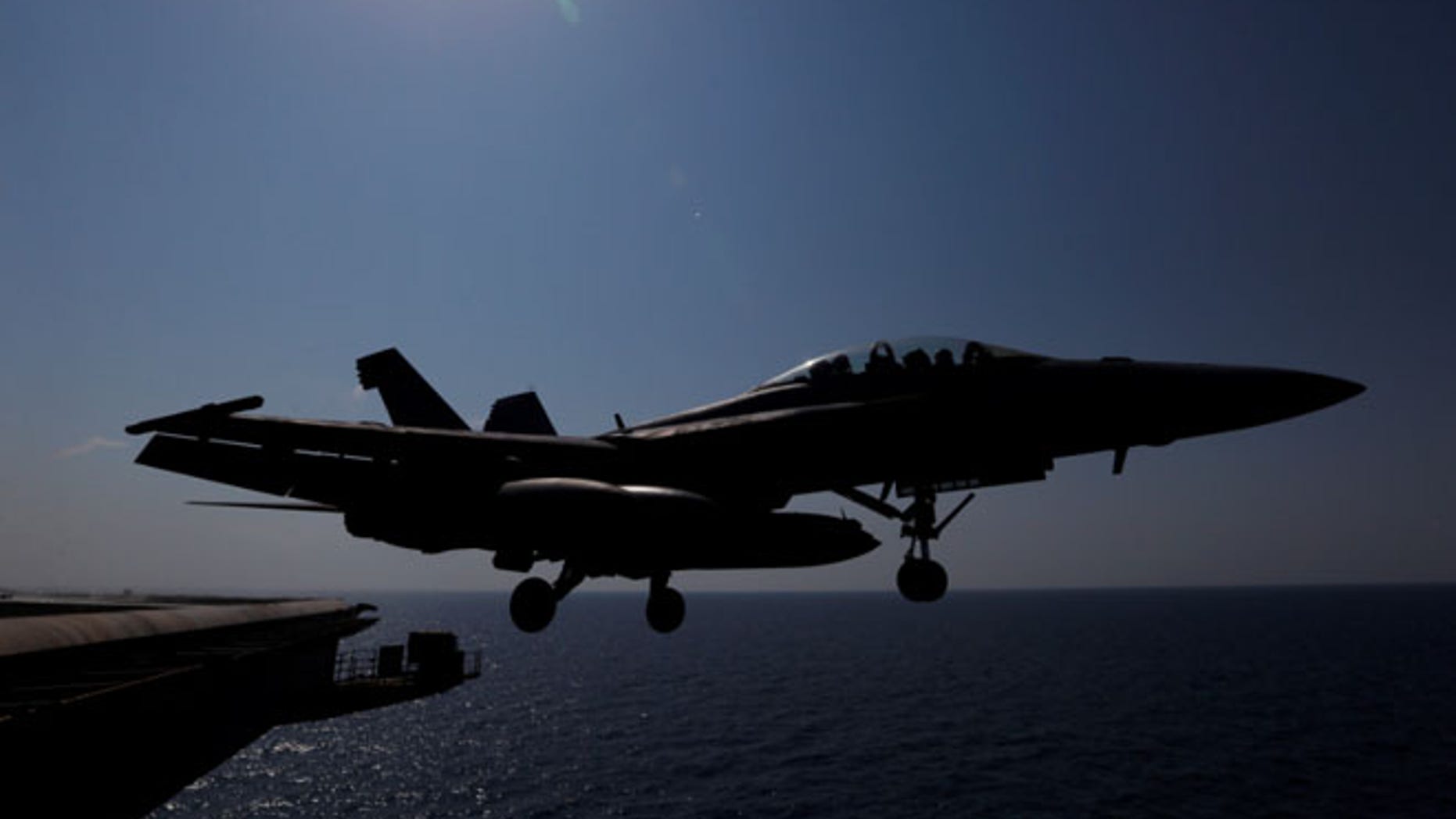 President Trump on Friday said that the U.S. is looking into a "big order" of Boeing's F/A-18 Super Hornets that may have stealth capabilities.
Trump made the comments during a tour of a Boeing plant in South Carolina. The message appeared to be also directed at Lockheed Martin, the maker of the F-35 and corporate rival, Bloomberg reported.
"We are looking seriously at a big order," Trump said, referring to the F/A-18. He said, "If the price (of the F-35) doesn't come down, we would. The F-18's a great plane and now put a stealth component onto it."
VIDEO: TRUMP: AMERICAN WORKERS WILL SOON HAVE A LEVEL PLAYING FIELD
Reince Priebus, the White House chief of staff, was seen at the factory holding a brochure for the F/A-18 XT, which is the advanced Super Hornet, DefenseNews.com reported.
Trump has called the costs of the F-35 program "out of control." He has been critical of both Lockheed and Boeing and appears to be comfortable pitting the two aerospace giants against each other.
Dennis Muilenburg, the CEO of Boeing, said in January that he has spoken to Trump about the Air Force One program and "discussed fighter aircraft."
The U.S. Air Force plans to buy 1,763 of the F-35A model jets, Bloomberg reported. The report said that there is likely not much Boeing could do to compete with the fifth-generation F-35, which is equipped with a more advanced radar system.
The Dallas Morning News reported that Lockheed cut about $600 million from the F-35 program. The planes used to cost $102 million each, now they are under $100 million.
The F-35 program made up 20 percent of Lockheed's total 2015 revenue of $46.1 billion. And U.S. government orders made up 78 percent of its revenue last year.
The F-35 program directly or indirectly supports more than 146,000 U.S. jobs, according to the company's website.   Lockheed assembles the F-35s in Fort Worth, Texas.
Lockheed said at the time that it has worked to lower the price of the F-35 by more than 60 percent and said it expects the aircraft to cost $85 million in 2019 and 2020.
In December,Trump tweeted Thursday that based on the "tremendous" cost overruns of Lockheed Martin's F-35 program, he had asked the aerospace giant's competitor, Boeing, to "price-out a comparable F-18 Super Hornet."