Trump considering DC attorney Pat Cipollone for White House counsel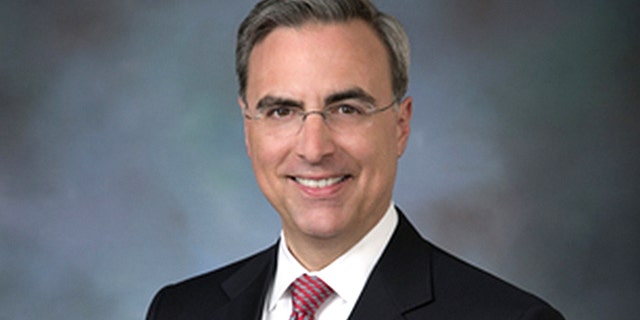 President Trump is considering naming Washington attorney Pat Cipollone as his next White House counsel, sources tell Fox News.
Cipollone is a former Justice Department attorney who is with the firm Stein, Mitchell, Cipollone, Beato and Missner.
Earlier this week, Trump said White House Counsel Don McGahn plans to leave the Trump administration after the upcoming confirmation vote for Supreme Court nominee Brett Kavanaugh.
Cipollone's area of expertise is commercial litigation, but he has also been advising Trump's outside legal team. One source called him "counsel to the counsel."
"Pat Cipollone is a brilliant attorney," said Jay Sekulow, a member of Trump's legal team. "I have had the privilege to work with him and can attest to his skill, integrity, and knowledge of the law. If selected by the president, he would make an outstanding White House Counsel."
MCGAHN TO LEAVE JOB AFETR KAVANAUGH CONFIRMATION VOTE, TRUMP SAYS
McGahn's departure had been expected. Fox News reported earlier this summer that McGahn had expressed a desire to leave the White House, and he could be replaced by former George W. Bush aide Emmet Flood.
Sources say Flood is still in the running – though it is unclear whether Flood wants to give up his private practice for the amount of time it would take to serve as White House counsel.
Trump had announced the McGahn news via Twitter.
"White House Counsel Don McGahn will be leaving his position in the fall, shortly after the confirmation (hopefully) of Judge Brett Kavanaugh to the United States Supreme Court," Trump tweeted Wednesday. "I have worked with Don for a long time and truly appreciate his service!"
The announcement caught at least one senior Republican by surprise. Senate Judiciary Committee Chairman Chuck Grassley urged Trump to keep his White House counsel on board.
"I hope it's not true McGahn is leaving WhiteHouse Counsel. U can't let that happen," Grassley, R-Iowa, tweeted.
McGahn served as Trump's top campaign lawyer during the presidential campaign in 2016.
The announcement of his departure comes amid revelations McGahn extensively cooperated with Special Counsel Robert Mueller's team probing Russia's attempted interference in the 2016 election.
Trump has said he approved of McGahn's cooperation, and his legal team has used the revelation that investigators spent more than 30 hours with McGahn to argue it's time to wrap up the probe.
As first reported by The New York Times, McGahn's discussions with Mueller's team covered moments surrounding Trump's decision to fire former FBI Director James Comey, and his reported preference that Attorney General Jeff Sessions oversee the investigation. Sessions ultimately recused himself.
John Dowd, Trump's former lead outside attorney, told Fox News earlier this month that "Don McGahn was a very strong witness for the president."