Trump appeals court nominee withdraws amid outcry over college writings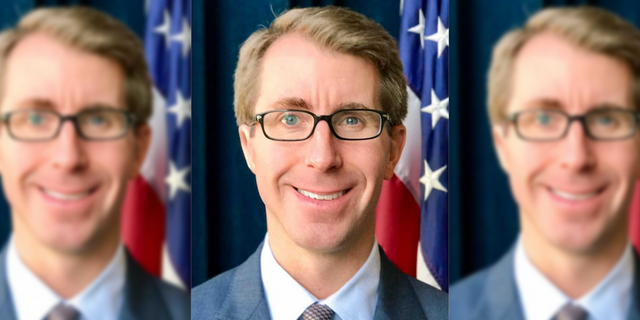 NEWYou can now listen to Fox News articles!
A federal prosecutor nominated by President Trump to sit on the Ninth Circuit Court of Appeals was withdrawn from consideration Thursday after Republican senators expressed concerns over his college writings about race, sexual assault and other issues.
Senate Majority Leader Mitch McConnell, R-Ky., announced that the nomination of Ryan Bounds had been pulled by the White House minutes before his confirmation vote was expected.
Judicial nominations are rarely pulled at such a late stage, unless a nominee does not have the support to pass.
Fox News has learned that Sen. Tim Scott, R-S.C., had determined he would oppose Bounds' nomination and spoke out against it at the GOP Senate luncheon Thursday. Republicans hold a narrow 50-49 edge in the Senate, meaning that one defection would be enough to sink a nomination.
"After talking with the nominee last night and meeting with him today, I had unanswered questions that led to me being unable to support him," Scott told reporters.
The White House said Bounds had withdrawn his nomination and did not elaborate.
The controversy around Bounds, an assistant U.S. attorney in Oregon, focused on articles he wrote while an undergraduate at Stanford University. In one of them, Bounds criticized what he called "race-focused groups" at the university, which he said "divide up [students] by race for their feel-good ethnic hoedowns."
The "existence of ethnic organizations is no inevitable prerequisite to maintaining a diverse community—white students, after all, seem to be doing all right without an Aryan Student Union," Bounds wrote.
In another article, one discussing campus sexual assault, Bounds wrote, "There is nothing really inherently wrong with the University failing to punish an alleged rapist — regardless of his guilt — in the absence of adequate certainty" and "expelling students is probably not going to contribute a great deal toward a rape victim's recovery."
The writings were not initially turned over as part of Bounds' confirmation process.
During his confirmation hearing Wednesday, Bounds told senators that his rhetoric was "overheated" and admitted that his views were "not as respectful" as they could have been.
Bounds' nomination was opposed by Oregon's two Democratic senators, Ron Wyden and Jeff Merkley.
Wyden tweeted Thursday that he was "gratified the Senate came to its senses today."
"Ryan Bounds flagrantly misrepresented his background, lying to cover up disturbing, intolerant writings from his past & in my view, that means he's disqualified from sitting on the federal bench," he wrote.
The Senate gives lawmakers a chance to weigh in on a judicial nominee from their home state by submitting so-called "blue slips," designed to generate consultation between the executive branch and Congress. A positive blue slip signals the Senate can move forward with the nomination process. Wyden and Merkley signaled their objections by returning a negative blue slip, which in the past has generally stalled a nomination.
If Bounds had been confirmed, it would have been the first time since at least 1956 that a nominee had been confirmed with both home state senators returning negative blue slips.
A spokesman for Senate Minority Leader Chuck Schumer, D-N.Y., used the Bounds withdrawal to call for Supreme Court nominee Brett Kavanaugh to turn over papers from his days working in the George W. Bush administration.
"Republicans just sunk the Bounds nomination based on his college writings. After that, how are they going to argue that Judge Kavanaugh's White House papers aren't relevant to his nomination to the Supreme Court?" Matt House said in a statement. "A lower court nominee's college writings are relevant but a Supreme Court nominee's White House writings aren't? I don't think so."
Fox News' Chad Pergram, Bill Mears, Kelly Chernenkoff and The Associated Press contributed to this report.