Tourists to be shut out from national parks, monuments under government shutdown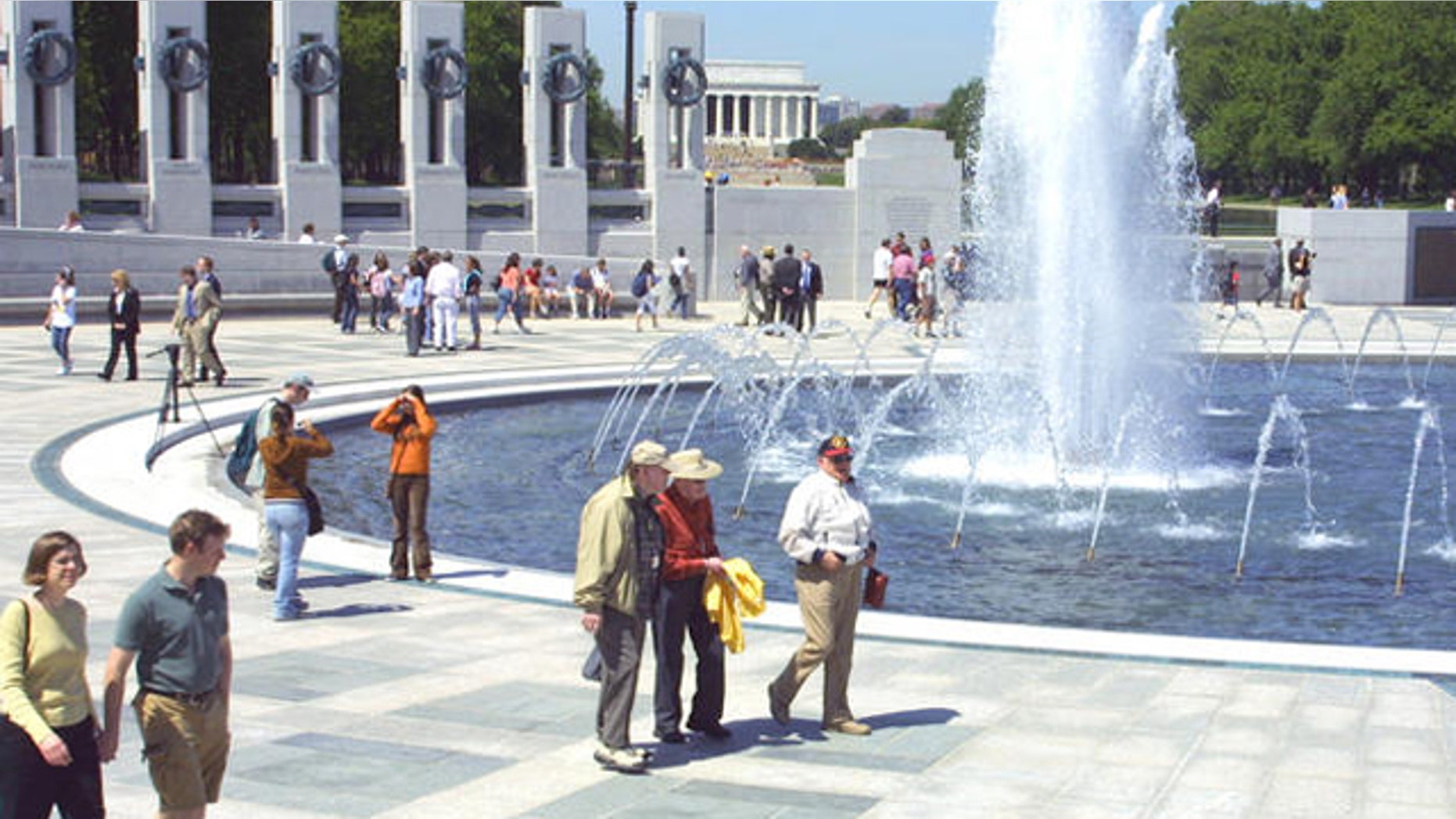 A midnight deadline to avert a shutdown passed Monday night, the National Park Service was preparing to put a closed sign around America's national treasures.
Congress missed its deadline to keep the government running, and the National Park Services' contingency plan states in the event of a shutdown all activities at the parks, except for necessary emergency services, would be immediately suspended and the parks would be closed indefinitely.
Not only would the public be unable to enter the parks, visitors currently camping or staying in a national park would be ordered to leave within two days and all roads leading to the parks would be closed.
Additionally, officials tell Fox News the National Park Police in Washington plan to barricade all monuments. In the case of open-air monuments that have no physical barrier, such as the World War II memorial in downtown D.C., the police would have to go to extra effort and expense to create one to keep the public out.
The national monuments that would close include the Statue of Liberty and Ellis Island in New York, Independence Hall in Philadelphia, Alcatraz Island near San Francisco and the Washington Monument, National Zoo and the Smithsonian in D.C.
In a statement at the White House press room Monday evening, President Obama cited the shuttering of monuments as one of the effects of the shutdown that will have a palpable impact on Americans.
"Tourists will find every one of America's national parks and monuments, from Yosemite to the Smithsonian to the Statue of Liberty, immediately closed," he said. "And of course the communities and small business that rely on these national treasures for their livelihoods will be out of customers and out of luck."
The closures have the potential to affect hundreds of thousands of tourists who travel from all over the world to visit the monuments every day, some for the first or only time in their lives.
One special group that would be affected is a group of Mississippi World War II veterans who plan to travel this week to visit the World War II Memorial in D.C.
For many of the 91 veterans, who are traveling to D.C. via the non-profit Honor Flights, this will be the only chance they will have in their lifetimes to visit the memorial.
The shutdown is also expected to have a huge effect on thousands of National Park Services employees, with staffing cut to the "very minimum" necessary. Over 21,000 employees in parks nationwide would be furloughed.