Top Ky. Dem. challenging McConnell: 'deeply' disappointed about Obama's coal regs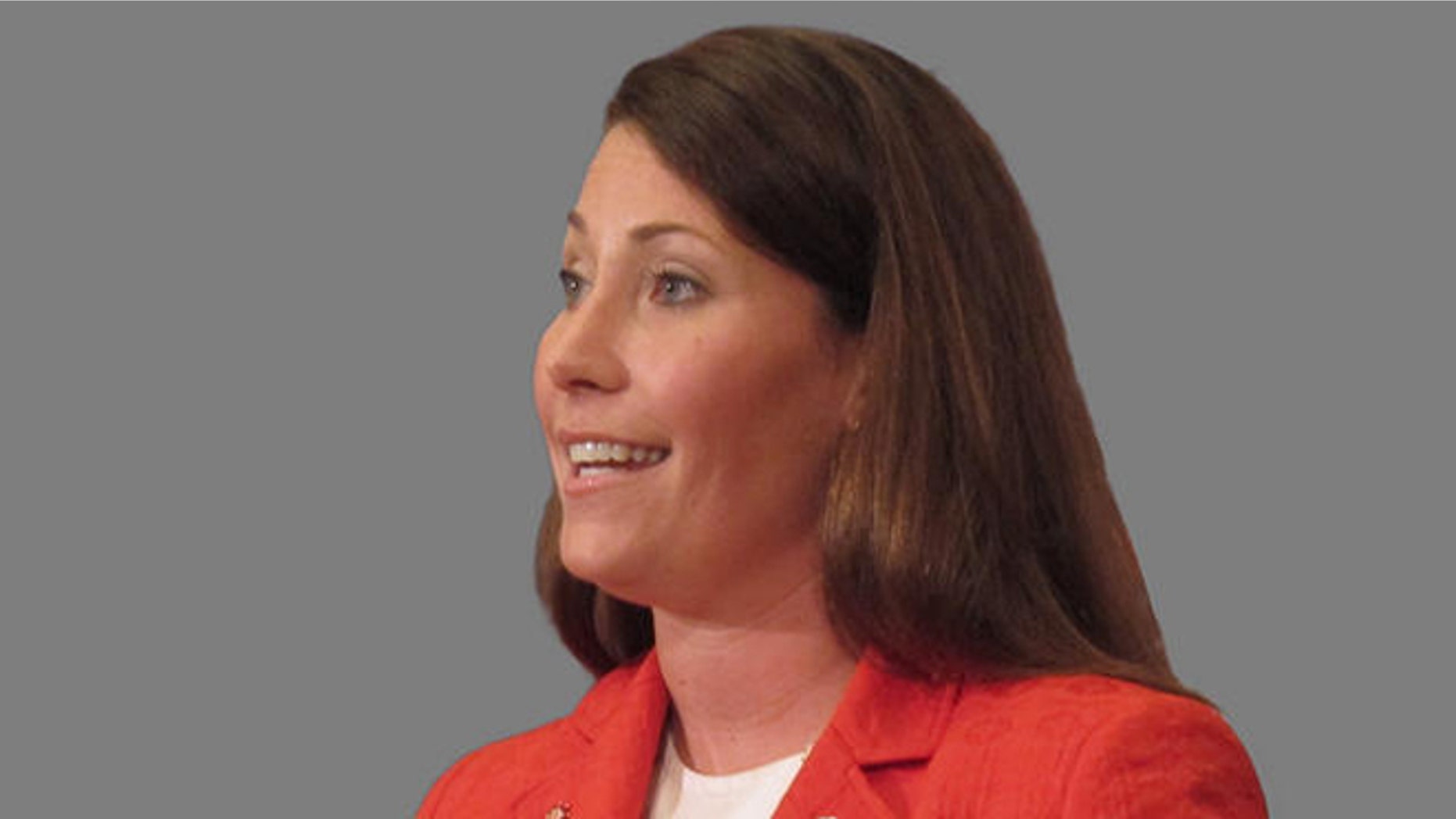 The leading Kentucky Democrat trying to unseat Senate Republican Leader Mitch McConnell is running from an Obama administration proposal Friday to tighten regulation on the coal industry – a vital part of her state's economy.
Alison Lundergan Grimes, Kentucky's secretary of state, said she was "deeply" disappointed by the Environmental Protection Agency's formal proposal to impose stricter limits on carbon pollution from new coal-fired power plants. She also said the proposal would lead to more job losses in the state's already hurting mining industry.
"Yet again President Obama's administration has taken direct aim at Kentucky jobs," Grimes said in a statement. "The EPA's ruling practically prohibits construction of new coal-fired plants, which will threaten Kentucky jobs and raise energy prices that hurt Kentucky's middle class families."
Coal mining has become a central issue in the 2014 race, in which McConnell is being called perhaps the most vulnerable congressional Republican. And Grimes taking the same side of the issues as McConnell could hurt Democrats' efforts to oust a top congressional Republican leader.
McConnell, seeking a sixth term, has been a longtime critic of Obama administration policies impacting mining and has had widespread support from the industry over nearly three decades in the Senate.
Grimes wants the support from coal and has been aggressively courting industry leaders, several of whom have provided financial backing to her in the past.
Grimes received the endorsement of the United Mine Workers of America in her successful 2011 race for secretary of state. And she collected campaign contributions for that race from some of the most influential leaders in Kentucky's mining industry, including Alliance Coal chief executive officer Joe Craft and more than a dozen of his subordinates.
Even Heath Lovell, a mine executive who played a pivotal role in Republican Andy Barr defeating former Democratic U.S. Rep. Ben Chandler last year by appearing in TV attack ads, contributed to Grimes in 2011.
McConnell is facing a considerable primary challenge from the right, with Tea Party-backed candidate Matt Bevin in front.
A poll last month by the Democratic-leaning Public Policy Polling showed potential voters favoring Grimes over McConnell, 45 percent to 44 percent.
However, a July poll by the Republican firm Wenzel Strategies showed McConnell leading Grimes 48-40 percent and ahead of Bevin 59 percent to 20 percent, among Republican primary voters.
The latest EPA proposal, which would set the first national limits on heat-trapping pollution from future power plants, would force utilities to look to means other than coal for generating electricity. To meet the standards, new coal-fired plants would need to install expensive systems to capture carbon dioxide so that it can be buried underground.
Kentucky's coal industry, facing decreased demand for its product and more stringent environmental restrictions, has been in a prolonged economic slump. More than 4,000 miners in the state have lost their jobs over the past two years, including 525 who just this week received layoff notices.
McConnell called the EPA's decision to press ahead with the carbon proposal "an escalation of the war on coal."
"This is another attempt by the president to fulfill his long-term commitment to shut down our nation's coal mines," McConnell charged. "Sadly, it does not come as a shock given his failed attempt at getting Congress to pass a cap and tax bill designed to hike utility rates and bankrupt the coal industry."
McConnell said he intends to force a congressional vote to stop the proposal, which is drawing criticism beyond the political realm in Kentucky.
Bevin's campaign said in a statement: "It's unfair to Kentucky miners and to families struggling with increasing energy prices."
Kentucky Chamber of Commerce President Dave Adkisson said the proposal would have repercussions beyond the coalfields because it carries the potential for driving up utility bills on manufacturers that rely heavily on electricity, including the state's automakers, aluminum smelters and steel mills.
And United Mine Workers of America President Cecil Roberts said the proposal would be devastating for miners, their families and the communities where they live.
The Associated Press contributed to this report.