Thousands of apprehended illegal immigrants fail to report to immigration offices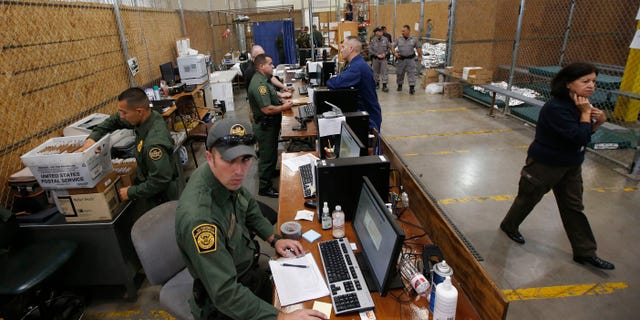 Immigrant families caught and released after illegally entering the United States usually do not show up for subsequent monitoring as required, according to new figures from Immigration and Customs Enforcement.
About 70 percent of the roughly 40,000 migrant families apprehended between May and August did not report to an agency office as directed when they were turned loose, the Wall Street Journal reports.
Migrants traveling as families who are caught at the border are typically released to relatives inside the U.S. to await deportation proceedings. They are instructed to report to an ICE office a few weeks after reaching their destinations.
Those deemed a flight risk may be fitted with an electronic monitoring device. Shortages of space at detention facilities dictates that most of those caught illegally crossing the border are not held in custody.
Read more on WashingtonExaminer.com