The battle over beach access in Florida heats up
NAPLES, Fla. – Florida is known for its glistening, pristine – and free – beaches. Just pick a sunny, sandy spot, and it's yours for the day.
But a bill signed into law by Florida Gov. Rick Scott last month is threatening to restrict access to Florida's expansive beaches. And that has residents fuming.
H.B. 631, which goes into effect July 1, blocks local governments from passing measures allowing continued public entry to the Sunshine State's privately owned beaches, even when property owners may want to block off their land. Instead, any city or county wanting to do that has to get a judge's approval first.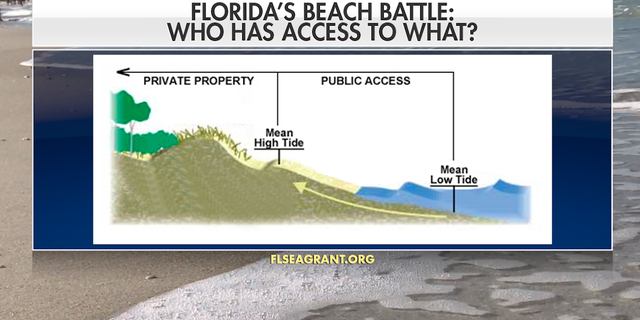 Critics claim the legislation will put an unnecessary burden on city's court systems and accuse wealthy lawmakers of attempting to take away the public's access to Florida's world-renowned beaches.
"To me, its privatization of public beaches," said State Rep. John Cortes, D-Kissimmee, who opposed the bill in the Florida House.
But supporters insist the law has been largely misconstrued. State Sen. Kathleen Passidomo, R-Naples, who sponsored the Senate version of the bill, said the bill will actually expand beach access – not take it away.
"The information that has been given to the individuals…is coming from the wrong basis and the wrong premise," Passidomo said.
Opponents worry the law could negatively affect the state's tourism industry, which brought in nearly 117 million visitors in 2017, according to VISITFLORIDA.
Melinda Douglas, a beachfront condo owner in Naples, does not think the law makes sense for a state that so heavily relies on tourism.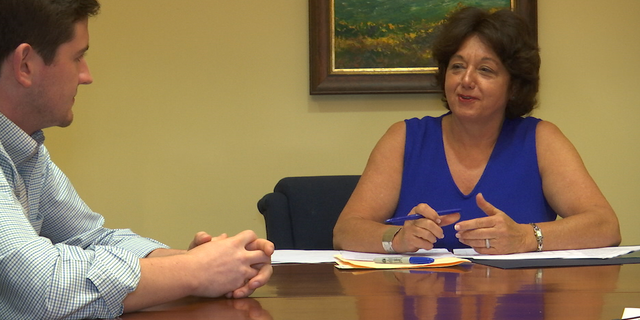 "It's not fair because the homeowners don't even maintain the beach," she said.
But legal experts say its effect on beach access when it goes into effect July 1 is not as serious as some fear.
"This bill really doesn't affect the rights of the public or the rights of beachfront land owners," said University of Florida Levin College of Law Professor Alyson Flournoy. "The real change is that local governments now have an additional step in the process of enacting an ordinance so, if anything, it's the state limiting local government's power."
Under Florida's constitution, the high tide line separates wet public sand from dry private sand. If a home or business owner's legal property line extends all the way to the water, the dry sand could become a source of dispute.
"I very rarely get calls from constituents about the usage of the beach by the public…I have never heard any of my constituents, whether they live on the beach or anywhere else, say anything like 'let's get people off the beach.'"
A legal standard called "customary use" allows the public to use any part of the sand, wet or dry, for public recreation, even on private property. If it can be proven by a court that beachgoers have been regularly using an area of dry sand on privately owned property for years, a property owner cannot legally kick someone off.
"Many landowners don't understand that their title to beachfront property may be subject to the public's right to use the dry sand beach and may have been subject to that for a long time…some mistakenly think that ownership means absolute dominion over their land without any restrictions," Flourney said, "and that isn't the case."
It's been a constant battle in some parts of Florida, with property owners in some cases going so far as to try to rope off parts of the beachfront to keep people away. Passidomo said Florida's sea level rise and growing beach erosion are contributing to the problem. Beach erosion, he said, has stripped public access to the beaches.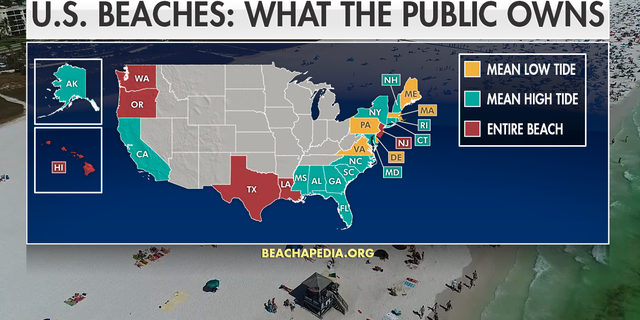 Although it faced stiff opposition, the bill passed both the state House and Senate by wide margins.
The Florida Wildlife Federation, the Florida Association of Counties, realtors and many business owners have opposed the law out of fear turning away the public would affect their livelihoods.
An online petition has attracted over 50,000 supporters calling for the governor and lawmakers to repeal the new measure.
Flourney said it will be interesting to see what happens when the law goes into effect.
"Long term, I think local governments and communities along our coast are going to need to work together to find solutions and ways to adapt," she said, "in this era of sea level rise."