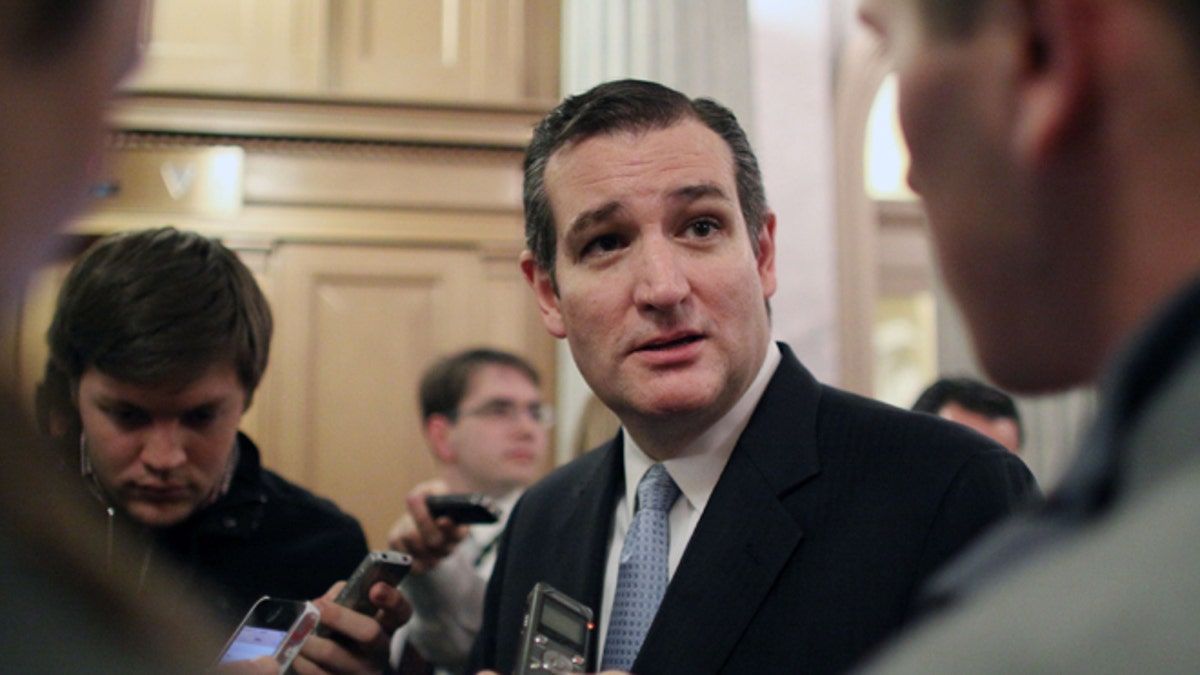 WASHINGTON (AP) – Republicans "will get walloped" in 2016 if they do not deliver on campaign promises, such as working to scrap the controversial national health care law and blocking President Barack Obama's immigration proposals, Sen. Ted Cruz said Monday.
The freshman Texas lawmaker said fellow Republican candidates promised during last year's elections to scrap the health care law, which they call Obamacare, and to deny Obama's executive actions, which they call "amnesty." Cruz, a tea party favorite considering a White House campaign in 2016, said voters will punish Republicans in two years unless lawmakers have something to show for their new majority in the Senate and expanded majority in the House. He suggested a voting record against the policies could help win support in 2016.
"Not only will we not win elections, we will get walloped," Cruz said. "And we will deserve to get walloped."
Cruz cautioned allies, huddled for a two-day policy conference at the conservative Heritage Foundation, not to mistake the results of November's elections as endorsement of the Republicans. Instead, Cruz said the results were a rejection of business-as-usual Washington tactics.
Republicans, Cruz said, must heed the public's frustration and deliver.
"We need to do everything humanely possible to repeal Obamacare," Cruz said. "The only reasonable, prudent outcome is to acknowledge this thing isn't working and we need to repeal it and start over."
Cruz says that it is unlikely Obama would sign into law a full repeal and the GOP would not have enough votes to override that veto until at least 2017. But Cruz also says the GOP should still try, even if only to force Obama to veto bills.