Ted Cruz meets constitutional requirements to run for president, N.J. judge rules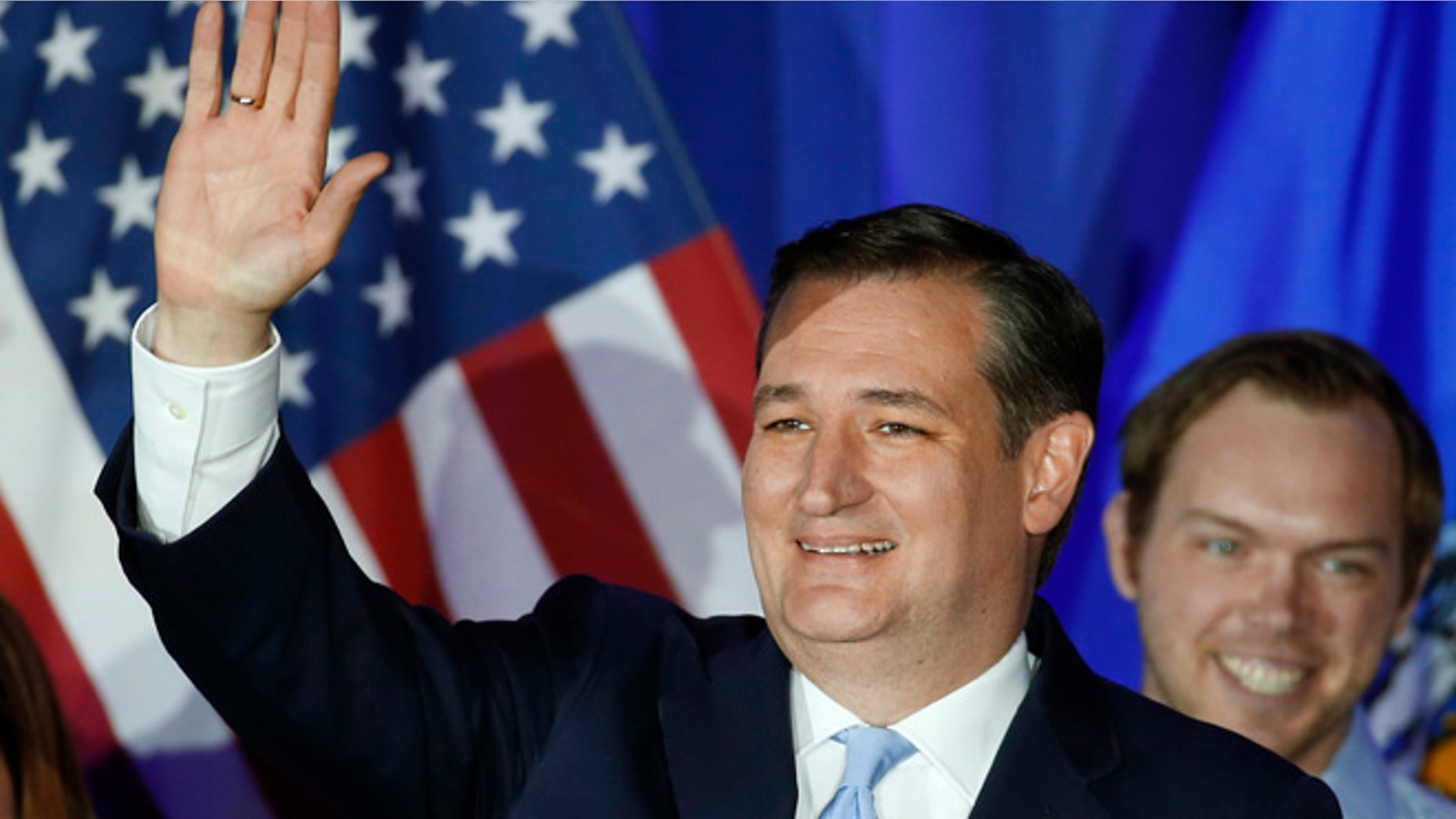 Republican Sen. Ted Cruz will appear on New Jersey's presidential primary ballot on June 7, a judge ruled Tuesday.
New Jersey Judge Jeff Masin ruled Cruz meets the constitutional requirements to be president, saying that a child of a citizen-father or citizen-mother is "indeed a natural born Citizen within the contemplation of the Constitution."
Cruz, who was born in Calgary, Alberta, to a Cuban father and American mother, faced challenges to being on the June 7 primary ballot from Catholic University of America law professor Victor Williams and the South Jersey Concerned Citizens Committee.
The challengers argued Cruz was a naturalized citizen because he was not born on U.S. soil.
The decision goes to Republican Lt. Gov. Kim Guadagno, who as secretary of state can accept, reject or modify the ruling.
Tuesday's ruling follows several recent decisions by courts in Eastern states in favor of Cruz. Last month, Pennsylvania's Supreme Court upheld a lower-court judge's decision to dismiss a case challenging his eligibility to appear on the state's ballot and serve as president.
A Pittsburgh resident and registered Republican voter, Carmon Elliott, had argued that Cruz isn't eligible to run for president or to appear on Pennsylvania's April 26 primary ballot because he was born in Canada.
Earlier this month, New York's top court also refused to hear a challenge against Cruz.
Based on reporting by the Associated Press.