Ted Cruz gets no love from GOP establishment, and he's fine with that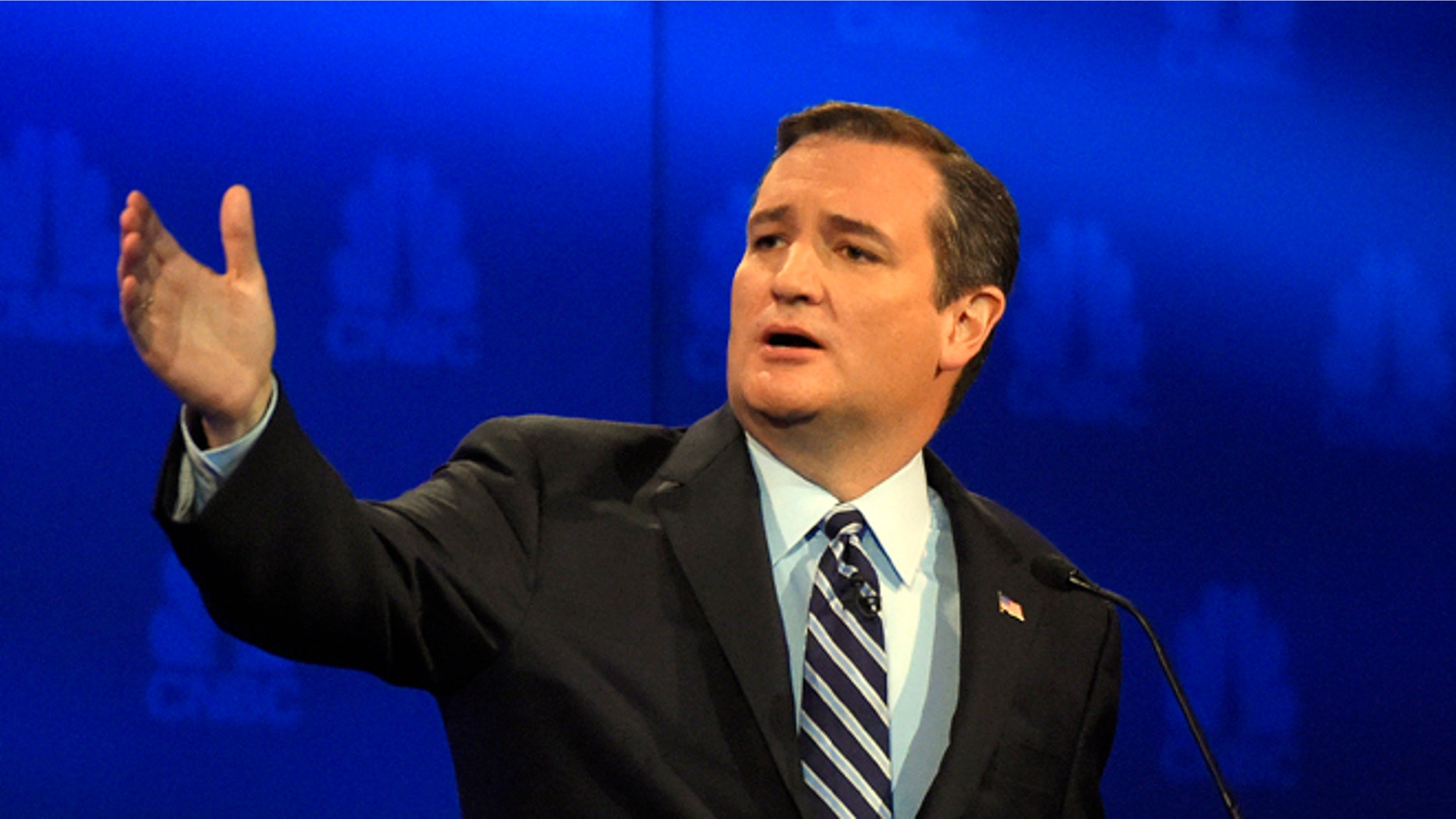 George W. Bush practically gagged when he spoke of fellow Texan Sen. Ted Cruz.
"I just don't like the guy," Bush said at a recent fundraiser for his brother and presidential candidate Jeb Bush.
Sen. John McCain, an Arizona Republican who tends to be mild-mannered, famously condemned Cruz a "wacko bird."
Rep. John Boehner, the former House speaker, stunned people at a fundraiser when he referred to Cruz as "that jackass."
Cruz hardly was concerned about getting under the skin of these GOP elder statesmen. In fact, each expression of hostility toward him is a feather in his political cap.
Cruz has sought to distinguish himself in Congress by carrying – proudly and loudly – the anti-GOP-establishment torch, notes the Washington Post.
And if someone happens to miss the insults hurled at Cruz the first time around, the first-term senator makes sure to publicize them himself through press releases and media ads.
Of Boehner's "jackass" remark, Cruz's campaign later sent out a quote by the senator that said: "I will wear it as a badge of honor because I refuse to join their club."
Cruz long has courted tea party and other conservative groups that have nothing short of disdain for Republicans they view as part of the Washington D.C. political status quo.
"I will acknowledge that when I'm in the Senate dining room I've sometimes wondered if I need a food taster," the Post quoted Cruz as saying at a campaign stop in Iowa. "If you ain't never stood up to Washington, at any time in your life, you're not gonna suddenly discover the courage to do so if you happen to land at 1600 Pennsylvania Avenue."
If Cruz has been measured in something, it's been in avoiding criticism of rival presidential contender Donald Trump.
Not only has Cruz resisted demands by Latino groups and others to condemn statements Trump has made about Mexican immigrants, describing them as including many criminals, but he's invited the real estate mogul to visit the U.S.-Mexico border with him and to join him at a tea party rally on Capitol Hill to protest the Iran nuclear deal.
Some see Cruz's actions as opportunistic. Many observers theorize that he hopes to gain Trump's supporters – many of whom applaud the mogul's rejection of party protocol and Washington D.C.'s business-as-usual – if the billionaire drops out of the race at some point.
"There's not a lot of love lost for the guy," said Josh Holmes, a former chief of staff to Senate Majority Leader Mitch McConnell (Ky.), in an interview with the Post. "And it's not what he's trying to accomplish or what he says he's trying to accomplish that bothers people."
"It's that he's consistently sacrificed the mutual goals of many for his personal enhancement."
His supporters say he's the real deal.
"He's hated by the political establishment," said Chart Westcott, a Dallas biotech investor and Cruz donor, said to the Post. "He's got that original outsider status, and that's what I love and has made him attractive to so many swaths of Americans."
Karl Rove, who was a top adviser in the George W. Bush administration, says the former president recently expressed disgust over Cruz because the senator turned on him for political gain after Bush had him be part of his 2000 presidential campaign.
Cruz has taken aim at the Bush family in his campaign. He has attacked George W. for appointing John Roberts, whom Cruz once expressed support for, chief justice of the Supreme Court, and his father George H.W. Bush for appointing David Souter.
Rove said George W. Bush saw the attacks as "a little opportunistic."
Cruz vexed many fellow Republicans by refusing to back down from stances that at times have backfired, putting a stain on the entire GOP.
In 2013, he led the fight to defund Obamacare, resulting in a standoff in Congress that led to a government shutdown.
Catherine Frazier, a Cruz spokeswoman, told the Post that Cruz has "a record of effectiveness."
"These people keep shooting arrows at him, trying to take him out, and he's not going anywhere," she said.
Like us on Facebook