Strategy Session: Front-Runners Working to Stay Focused, Avoid Mistakes, With 7 Days to Midterm Election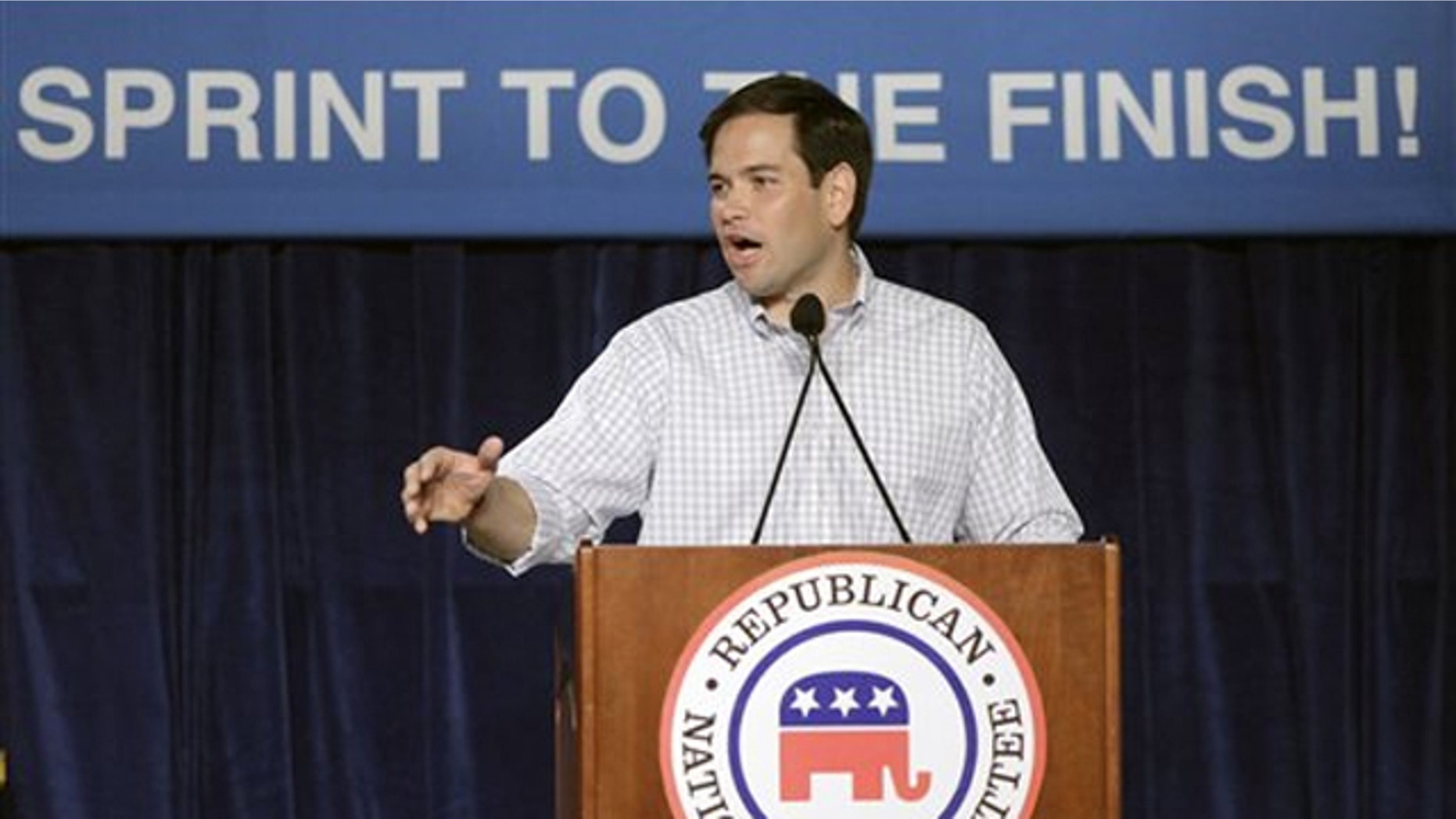 The ad time's been bought. The speeches, made. The babies, kissed.
With exactly one week left to go until the midterm election, candidates who've established healthy and consistent leads in the polls have one job left to do -- not screw up.
Seven days is not a lot of time. But it's just enough time for a gaffe, an eleventh-hour allegation, a message misfire to set a candidate back in the polls by Election Day without a chance to recover.
For the dark horses, this is the moment to throw a curveball, one last chance to change the dynamic of the race. For the front-runners, this is the moment to keep that from happening. And strategists say they'd be wise to keep their heads down and stick to the script until polls close.
"By Thursday or Friday, things are pretty much baked in the cake," said veteran Democratic strategist Joe Trippi.
He said candidates need to run like they're behind no matter how well they're doing, but make sure they stay on message. "You're basically trying to run the clock out," he said -- only without making it look like you're running the clock out.
The lucky front-runners are trying to do exactly that. In Florida, front-runner Marco Rubio, the Republican nominee for an open Senate seat, spent a televised debate Sunday playfully dismissing the criticism of his two opponents, Democrat Kendrick Meek and independent Charlie Crist.
"I've never had a heckler at the debate. I have always had them in the audience," Rubio said about Crist's attacks, drawing laughter from the Tampa crowd. "I've had this heckler going on for two minutes now."
Democrat Andrew Cuomo, running strong in the race against Carl Paladino for New York governor, similarly stayed above the fray during a bizarre seven-way debate last week.
Though Republican Pat Toomey has watched his sizable lead over Democratic Rep. Joe Sestak in the Pennsylvania Senate race narrow in recent days, his campaign says there's no plan for a tactical adjustment in the final week.
Other candidates, despite running consistent and careful campaigns, appear unable to escape their runner-up fates. Crist, who shined as an advocate for his state during the Gulf oil spill and remains a popular governor, nevertheless has trailed by double-digits since leaving the Republican Party.
GOP strategist Ron Bonjean said candidates running ahead should be sticking to local media interviews and local campaign appearances in the last week, not taking a gamble with high-profile interviews on national media outlets that might not be friendly. He also said they can anticipate some kind of last-minute allegations to surface late in the week -- their job is to be ready for them, carefully analyzing them before deciding whether and how to respond.
The cardinal rule is to dismiss such charges as desperate and expected. "You're hyper-vigilant. ... You don't ignore it," he said.
Kentucky Republican Senate candidate Rand Paul, who is running slightly ahead of Democrat Jack Conway, quickly shot down a claim from his opponent Monday that he wants a 23 percent sales tax increase. "If it weren't so desperate and sad, this claim would be riotously hilarious," his campaign said.
Even for candidates stuck in tight races, many are hammering the central themes going into the final week that have kept them in the game since the beginning.
Nevada Senate Republican nominee Sharron Angle just released an ad accusing Senate Majority Leader Harry Reid of being lax toward illegal immigration; California Senate Republican nominee Carly Fiorina released an ad slamming Sen. Barbara Boxer for the state's unemployment and the federal deficit; California Democratic gubernatorial nominee Jerry Brown released an ad talking up his past experience as governor of the Golden State.
Trippi, who's advising Brown in California, said one candidate who seems to have gotten distinctly off-message, to his detriment, is John Raese in West Virginia.
The Republican Senate nominee had been able to raise serious doubts about his opponent, the otherwise popular Gov. Joe Manchin, by repeatedly claiming Manchin would be too close to President Obama and Democratic leaders in Congress.
But then two weeks ago, he injected a new element into the race by saying he supports the elimination of the minimum wage. This triggered an attack ad from the Democratic Senatorial Campaign Committee.
Manchin, meanwhile, has spent the past few weeks studiously distancing himself from people like Obama and Senate Majority Leader Harry Reid. The latest West Virginia poll showed Manchin leading by 6 points.
Bonjean said it's critical that candidates running ahead don't introduce new themes or campaign promises at this stage.
"Don't try to veer off course -- it'll take your numbers off course," he said.