States move to stop Tesla's direct sales, as Musk suggests company victim of 'Mafia' tactics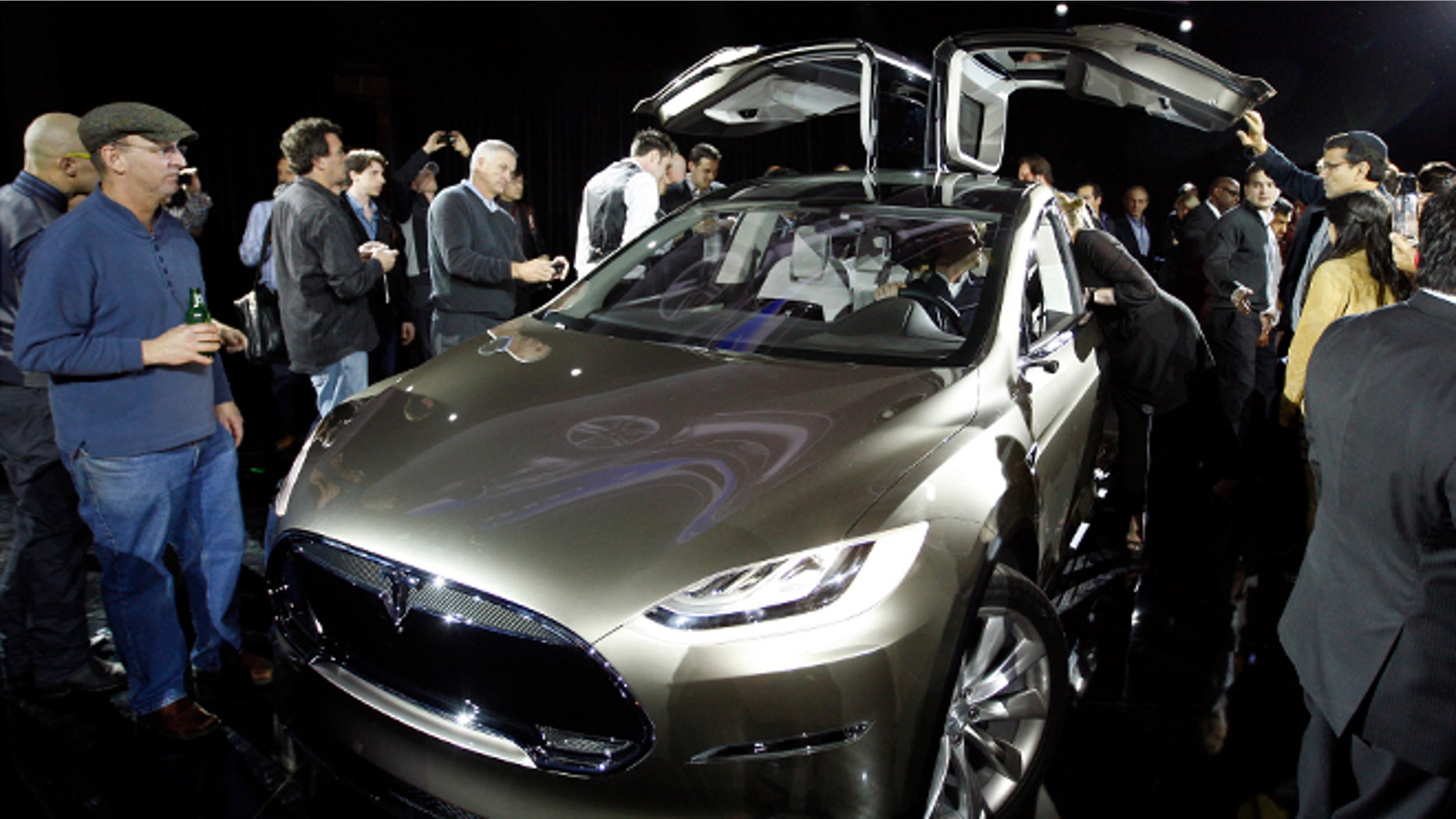 A growing number of states are banning automakers from selling directly to consumers, in a move seemingly aimed at curbing electric car company Tesla -- whose CEO Elon Musk is aggressively fighting back.
Musk, a billionaire entrepreneur, lashed out after New Jersey last week became the fifth state to halt direct sales, with New York potentially poised to be next.
"The rationale given … is that it ensures 'consumer protection,'" Musk wrote in a statement on Friday. "Unless they are referring to the Mafia version of protection, this is obviously untrue."
Musk said his company is evaluating "judicial remedies" to address the situation.
He also took a shot at New Jersey Republican Gov. Chris Christie, claiming the governor promised to let the issue be decided in the General Assembly, and then had the state Motor Vehicle Commission impose the regulation.
"If you believe [the consumer protection idea], Gov. Christie has a bridge closure he wants to sell you," wrote Musk, who also argued Christie was pressured by the auto deal lobby upon realizing legislation to ban such sales would fail.
Tesla has stores or galleries in 21 states and the District of Columbia. The facilities have no sales people, so potential customers look at the models in the store and then order vehicles online.
New Jersey was preceded by Arizona, Maryland, Texas and Virginia in banning or limiting these kinds of transactions. In New York, the push to follow suit is being led by the Greater New York Automotive Dealership Association.
The group is arguing in court that New York already has such laws, but the state's Department of Motor Vehicles broke them when allowing Tesla to engage in direct sales.
The association is appealing an April 2013 state court ruling that threw out the group's suit against the DMV.
"We're just asking the DMV to follow the laws that already exist," group spokesman Chris Sams told FoxNews.com on Monday.
A coalition of auto dealers in New Jersey says the situation there is similar because the state also has laws that ban direct sales -- except the DMV there acknowledged last week it mistakenly granted Tesla such a license, and then reversed the decision.
"Nobody wants to see Tesla close its doors," James B. Appleton, president of New Jersey Coalition of Automotive Retailers, told FoxNews.com. "But we've had these laws for over a decade. … Tesla somehow thinks they don't apply to them."
Appleton also takes issue with two other Tesla arguments.
He says the DMV ruling was no back-room deal, considering the agency heard legal arguments from both sides and extended its public comment period beyond the requisite 60 days.
Appleton also supports the commission ruling that Tesla showrooms must include service centers, despite Musk's argument they are profit machines and that "electric cars require much less service than gasoline cars."
"It's utter nonsense that Tesla cars are maintenance free," he said.
Musk reportedly said last summer that he was considering a federal suit to handle the multiple state battles. The company did not return a call Monday asking whether that was still Musk's plan.
National Automobile Dealers Association spokesman Bailey Wood said the group supports the efforts of state-level associations but has decided to let them deal with the issue.
"We see this as a states' rights issue," he told FoxNews.com. "If it moves to the federal level, we will continue to support how states decide to market and sell vehicles to their residents."