State Department Orders Diplomats' Family Members Out of Libya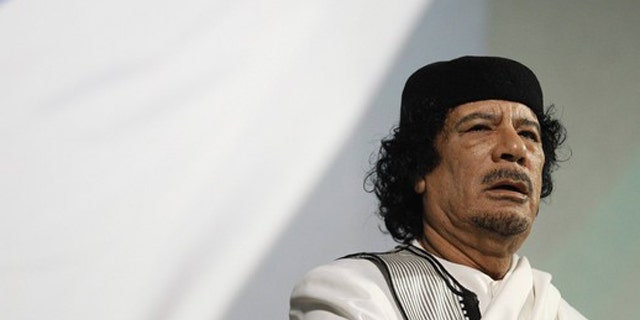 WASHINGTON -- The State Department has ordered all embassy family members and non-emergency personnel to leave Libya amid ongoing unrest in the African nation, the latest Arab state to endure massive protests in recent weeks demanding greater liberties.
"U.S. citizens in Libya should minimize overall travel in-country, exercise extreme caution when traveling and limit all travel after dark. U.S. citizens not departing Libya should make preparations to shelter in place," reads the warning, which is an update to one released Sunday.
The State Department says U.S. citizens should exercise extreme caution and should avoid areas where demonstrations are likely to occur. U.S. citizens outside of Libya are urged to defer all travel to Libya.
The department says there is no indication that Westerners are being threatened or targeted at this time. However, as was the case in Egypt, Americans and other foreigners found themselves at the receiving end of brutal violence committed by pro-government demonstrators.
"U.S. citizens should exercise extreme caution, avoid areas where demonstrations are likely to occur such as government offices and public squares, and leave an area immediately if a demonstration begins. Demonstrations have degenerated on several occasions into violent clashes between security forces and protesters, resulting in injuries and deaths. The U.S. Department of State strongly urges U.S. citizens to avoid all demonstrations, as even peaceful ones can quickly become unruly and a foreigner could become a target of harassment, or worse," the advisory reads.
In Libya, local television was reportedly saying that longtime dictator Muammar al-Qaddafi has fled to Venezuela as his security teams cut down more than 230 protesters demonstrating against the regime. The government of Venezuelan leader Hugo Chavez later denied that report on Latin American television.
Qaddafi's own ambassador to the United Nations is imploring the international community to impose a no-fly zone over Libya to prevent mercenaries, weapons and other supplies from reaching Qaddafi's security forces.
Deputy Ambassador Ibrahim Dabbashi said Monday that Qaddafi must step down and if not, "the Libyan people will get rid of him."
A senior administration official said earlier in the day that it is analyzing a speech by Qaddafi's son, Saif al-Islam Gadhafi, to determine whether it suggests possibilities for democratic changes in Libya.
A White House official said the administration is seeking clarification from senior Libyan officials about their intentions. President Obama has been repeatedly briefed over the past several days by National Security Adviser Tom Donilon about actions in Libya, and the potential for both instability and democracy in the nation ruled for the last 42 years by Qaddafi.