South Dakota Dem Senate candidate accuses own party of sabotage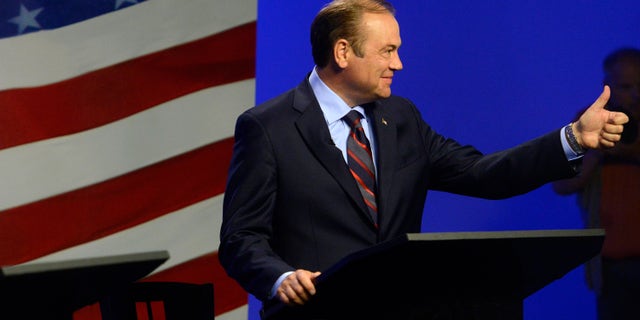 The Democratic candidate for Senate in South Dakota is reportedly accusing his own party of deliberately sabotaging his bid in an attempt to boost the independent candidate in the race.
The Argus Leader reported Democratic candidate Rick Weiland made the comments Monday as new polls show him falling behind Republican candidate and former South Dakota Gov. Mike Rounds.
The once-sleepy race began to heat up earlier this month when polls started to show the independent candidate, Larry Pressler gaining on Rounds. This led the Democratic Senatorial Campaign Committee (DSCC) to invest $1 million in the race, which suggested they believed Pressler could peel just enough votes off Rounds to give Weiland a fighting chance
However, Weiland argued that the DSCC's new ad campaign, which focuses on attacking Rounds, has only hurt him. According to the Argus Leader, Weiland said at a press conference that he thinks the negative nature of the ads has backfired.
"You put negative on a candidate and you put your disclosure at the bottom that says 'Paid for by the Democratic Senate Campaign Committee,' the Democratic candidate's going to get blamed for that," Weiland said according to the paper.
But that's not all. Weiland said he believes the DSCC is deliberately using the ads to sabotage him in favor of Pressler, according to the Argus Leader.
"My national party — that I'm a member of — (was) trying to drive votes to Larry Pressler and trying to drive up my negatives," he said.
Rounds told Fox News his jump in the polls can be attributed to his campaign's "ground game."
Asked about Weiland's flap with the DSCC, he said: "They are in chaos and it is exactly where we want them. But we have to focus on our race. We can't win the Senate unless we win in South Dakota and I think people in South Dakota now understand that ... they are tired of the president's policies."
The DSCC did not respond to requests for comment from the Argus Leader. However, the paper reported last week that the committee's executive director Guy Cecil said the party wants Weiland to win.
When asked if the DSCC would be satisfied with Pressler as well, Cecil said the committee preferred Weiland, according to the Argus Leader.
Meanwhile, the latest polls show Rounds is putting a considerable difference between himself and his competitors.
A Mason-Dixon poll released Monday shows Rounds holding 42 percent support, with Weiland trailing at 33 percent. Over the weekend, an NBC News and Marist College poll showed Rounds with an even bigger bump in the polls, reporting he held a 14-point lead over Weiland, with 43 percent to Weiland's 29 percent and Pressler, a former senator at 16 percent.
Fox News' Serafin Gomez contributed to this report.