Soros donates big bucks, joins Ready for Hillary national finance council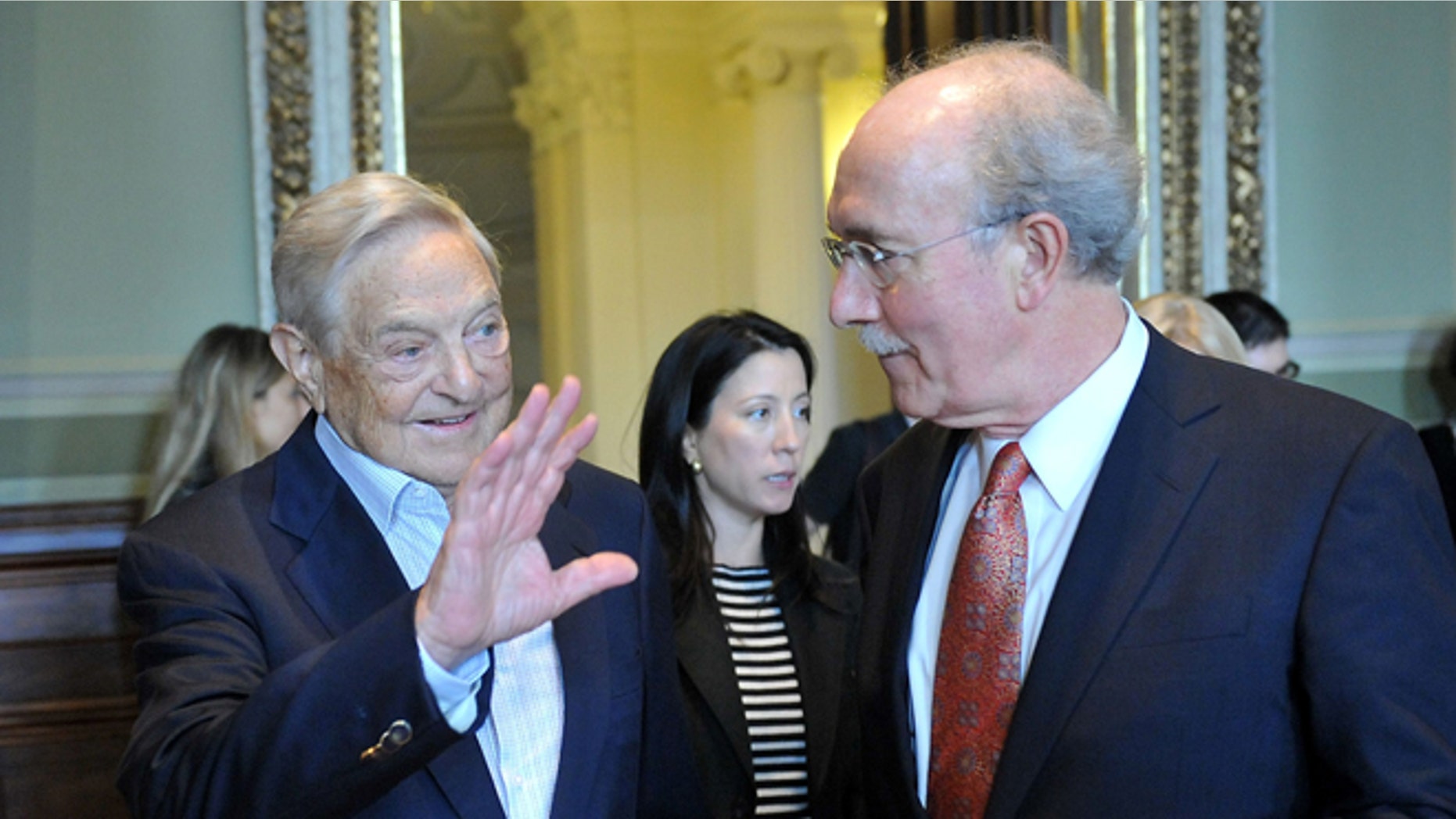 Billionaire investor and hedge fund titan George Soros is backing an effort to lure Hillary Clinton into a 2016 White House bid.
Soros signed on to be a co-chair for Ready for Hillary, a super PAC trying to trump up support for a presidential run by Clinton.
"We are proud to welcome George Soros as one of the co-chairs of @ReadyForHillary's national finance council," the organization tweeted Thursday afternoon.
Soros' political director, Michael Vachon, said in a statement that the 83-year-old is "delighted to join more than 1 million Americans in supporting Ready for Hillary."
"His support for Ready for Hillary is an extension of his long-held belief in the power of grassroots organizing," the statement said.
As of September 2013, Soros had a net worth of $20 billion and is ranked No. 19 on the Forbes 400 list of the richest people in America.
Other members of the national finance council, who must donate or raise $25,000, include Esprit co-founder Susie Tompkins Buell, entrepreneur Jo Ousterhout and attorneys Steve and Amber Mostyn, according to The Washington Post.
Soros, a longtime Democrat, donated $1 million to Priorities USA, the former pro-President Obama super PAC that was responsible for launching multiple negative attacks against Republican challenger Mitt Romney during the 2012 presidential election.
Clinton has not announced she is considering a run for the Oval Office, although many political watchers believe she will.
Clinton left her position at the State Department earlier this year and joined her husband and former President Bill Clinton's philanthropic organization, which was renamed the Bill, Hillary & Chelsea Clinton Foundation.