'Something went wrong': Hagel orders security review after Navy Yard shooting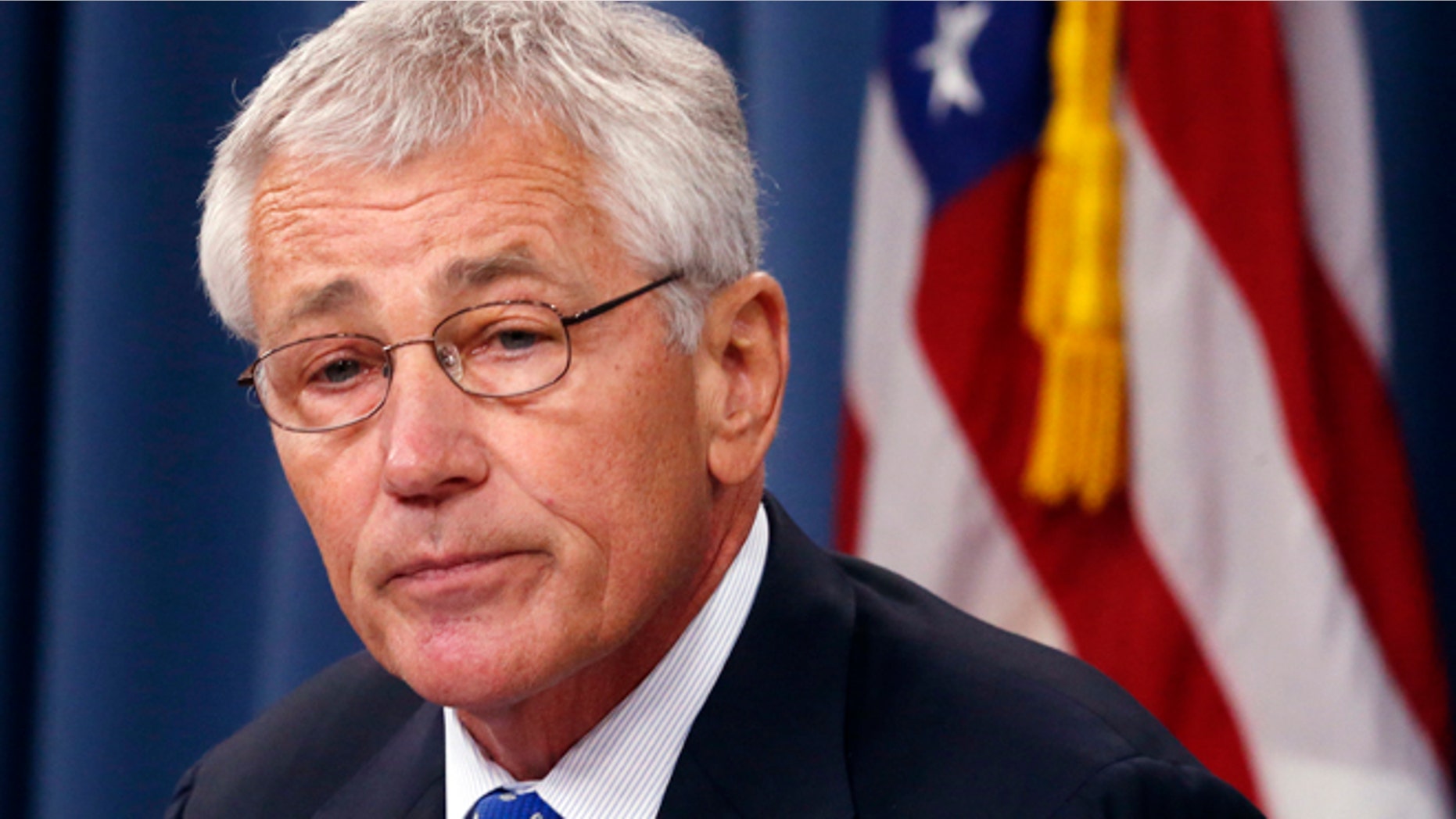 Defense Secretary Chuck Hagel announced Wednesday he's ordered several department-wide reviews in response to the deadly shooting at the Washington Navy Yard, vowing to address the "gaps" and "failures "in the system that allowed a troubled ex-reservist to gain easy access to a military facility.
"Obviously, something went wrong," Hagel said, later adding "there were a lot of red flags" that were missed.
Hagel and Chairman of the Joint Chiefs of Staff Gen. Martin Dempsey held a press conference for the first time since Monday's shooting. Former Navy reservist and Defense Department contractor Aaron Alexis, who apparently had a valid building pass through his work with the government, killed 12 people Monday morning, before he, too, was killed.
Hagel, facing mounting questions from lawmakers and the public over the military's security procedures, said he has ordered two Pentagon reviews. One will examine the physical security and access procedures at DoD facilities around the world. The other will examine the procedures for granting and renewing security clearances, including to contractors. Hagel said an independent panel will also look at those issues, while the Navy conducts a review of its own.
"Where there are gaps, we will close them. Where there are inadequacies, we will address them. And where there are failures, we will correct them," Hagel said.
Military leaders are under pressure to account for how Alexis was able to both keep his security clearance -- despite a history of disturbing and violent behavior -- and walk into the military facility with a shotgun.
Among the warning signs, police in Newport, R.I., in August reported Alexis to naval station police after he told cops that he was "hearing voices" through his hotel room wall and that people were following him and sending vibrations into his body, according to a police report obtained by FoxNews.com.
Asked about that particular incident, Hagel said officials will be receiving those kinds of details.
"That'll be all part of the (review)," he said.
On Wednesday, Sen. Rob Portman, R-Ohio, urged the Office of Personnel Management to conduct a thorough review of the background check conducted for Alexis.
"As we have seen in the case of Edward Snowden and now with the tragic events that transpired at the Navy Yard this week, there are real questions with regards to the effectiveness of our security process," Portman in a statement.  "We need to figure out what went wrong and how we can fix the faults in the system to make sure that we improve the effectiveness and efficiency of this process."
Sen. Kelly Ayotte, R-N.H., also called for a hearing on federal contractor hiring practices at military facilities.
"In the wake of this tragedy, we must thoroughly review and fix deficiencies within existing federal contracting hiring practices that the alleged Washington Navy Yard gunman exposed and exploited to ensure the safety of the rest of our service family-servicemembers, civilian workers, and contractors, alike," she said.