Social media explodes at VP debate mention of 'that Mexican thing again'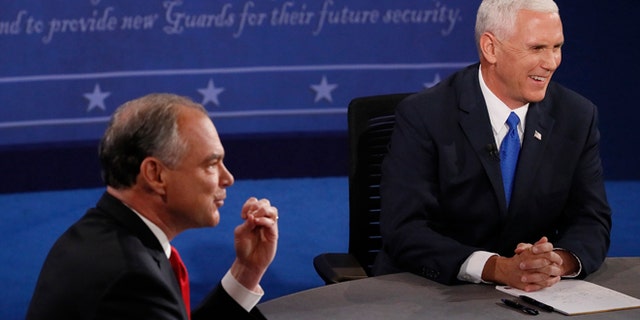 When Republican nominee Donald Trump announced that he was running for president in the summer of 2015, he identified illegal immigration as one of the biggest problems facing the United States. Mexico, he suggested, was sending rapists" and "people that have lots of problems" across the border, and they were "bringing crime" with them.
Fifteen months later, those words still dominate headlines. At the vice presidential debate, they were repeated so often by Sen. Tim Kaine, the Democratic candidate, that Trump's running mate, Indiana Gov. Mike Pence, dismissed them as, "that Mexican thing."
Which made the internet explode.
During a heated exchange on Tuesday night, Kaine said, "As a candidate, [Trump] started his campaign where he called Mexicans rapists and criminals."
Pence smiled and chided Hillary Clinton's running mate, "Senator, you've whipped out that Mexican thing again."
The response on Twitter was immediate.
The Indiana governor's remark quickly became one of the most talked about moments from the forum, trending online under #ThatMexicanThing and #ThatMexicanThingAgain. Twitter ranked it as the third-most tweeted-about moment of the debate.
The posts were divided in their tone, but most poked fun of Pence for his phrasing and his apparent dismissal of complaints about Trump having been insensitive. A few referenced last month's 'taco truck on every corner' controversy.
As of Wednesday mid-morning, #ThatMexicanThing remains the fifth-most trending term on Twitter.
The Associated Press contributed to this report.