Sheriff Arpaio Suggests Calling In Troops To The Border To 'Clean Up This Mess'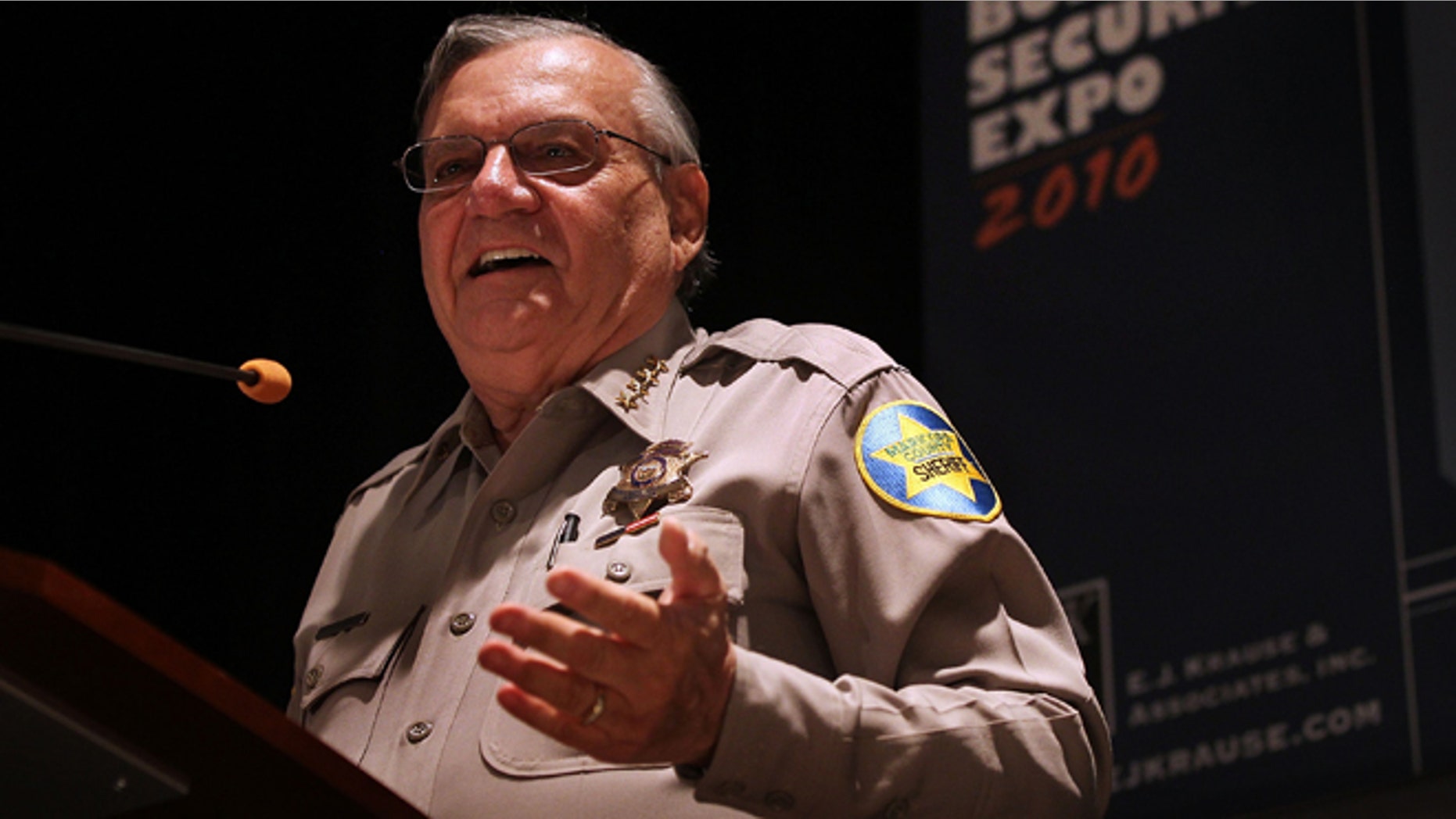 The border crisis is such, says Maricopa County, Ariz. Sheriff Joe Arpaio, that the government should consider taking the matter to the Department of Defense.
In a radio interview Sunday morning, Arpaio said the flood of undocumented immigrants crossing the border needs to be stopped with both Mexican and U.S. troops working together to bring the situation under control and, he said, "clean up this mess."
"If we are worried about the danger, then I would send the military across the border, work with their military bilaterally and get the job done," he said.
"Of course, you have to get the Mexican president to OK it," he added. "I would just go in there and have a few drinks with him and get the job done."
The Obama administration estimates that between October 2013 and September 2014 it will have caught 90,000 children trying to illegally cross the Mexican border without their parents. Last year, the U.S. returned fewer than 2,000 children to their native countries.
Arpaio, 82, spoke of his years of experience as a regional director in Mexico City, Central, South America. "I would go back to what I did in Mexico. My agents carried guns and we worked right along with the Mexican authorities locking up dope peddlers," he said on Aaron Klein Investigative Radio.
He went on: "Why do they have to go to court? The minute you cross the border put them on an airplane and send them back."
The controversial sheriff, who has been in office since 1993, was investigated recently for allegedly mischaracterizing and trivializing a judge's findings in a racial-profiling decision issued last year against the police agency,
Ten months ago, the judge concluded Arpaio's office had systematically racially profiled Latinos in its immigration and regular traffic patrols and unreasonably prolonged the detentions of people during traffic stops. Arpaio has vigorously denied the racial-profiling allegations and has appealed the ruling.
The judge has required Arpaio's office to install video cameras in hundreds of the agency's patrol vehicles, set up a seven-person team of sheriff's employees to help implement the judge's orders and carry out additional training to ensure officers aren't making unconstitutional arrests.
The Associated Press contributed to this report.
Follow us on twitter.com/foxnewslatino
Like us at facebook.com/foxnewslatino