Separated at Birth? West Virginia's New Senator is a Real Comedian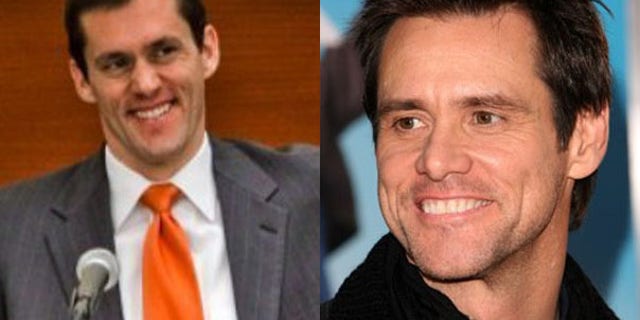 NEWYou can now listen to Fox News articles!
West Virginia Gov. Joe Manchin on Friday named attorney Carte Goodwin to be the interim senator from the state following Sen. Robert Byrd's death. Goodwin, a trial attorney and Manchin's former general counsel, is the first senator to enter Congress who was born in the 1970s. That makes him a full 12 years younger than Jim Carrey, the much acclaimed actor and doppelganger Goodwin couldn't possibly have separated from at birth. But you be the judge.