Senate Ethics Committee could soon be busy with Roy Moore, Bob Menendez: Here's what it does
The six-member Senate Ethics Committee could soon be very busy.
Alabama voters could send Republican Roy Moore to the Senate in the Dec. 12 special election. Moore has been accused of sexual misconduct against multiple women when they were in their teens, and he was an adult. One woman said she was 14 years old when Moore had alleged sexual contact with her.
The last time the Senate Ethics Committee investigated a sitting senator for sexual misconduct was in 1995. Then, the committee unanimously voted to recommend expulsion of Sen. Bob Packwood, R-Ore., but the senator resigned.
And Sen. Bob Menendez, D-N.J., was recently on trial for bribery. After a mistrial was called in November, the Senate Ethics Committee said it would relaunch its probe into whether Menendez traded political favors for perks.
Here's a look at what the Senate Ethics Committee does and what it could soon be investigating.
What does the ethics committee do?
The committee must at least launch a preliminary inquiry for all complaints and allegations "suggesting that a Senator or staffer may have violated rules within the Committee's jurisdiction," according to its website. Once a preliminary investigation is completed, the committee will then determine whether there is enough evidence to suggest a violation has occurred.
Following that determination, the committee can issue a public or private admonition. The committee can also request that the Senate take a disciplinary action, which includes: censure, expulsion or payment of restitution.
IF ROY MOORE IS EXPELLED FROM THE SENATE, HE'D BE THE FIRST SINCE THE CIVIL WAR-ERA
A censure does not remove a senator from office, but it is considered to be a severe formal rebuke. Nine senators have been censured since 1789.
An expulsion removes a senator from office. Since 1789, the Senate has only expelled 15 members, the last being in 1862. Fourteen senators were expelled in 1861 and 1862 for "support for the Confederate rebellion." The other senator was expelled in 1797 for his "disloyalty to the United States."
The permanent Select Committee on Ethics was created in 1977; it replaced the Select Committee on Standards and Conduct, which by that time, had been widely seen as ineffective.
Who is on the committee?
Sen. Johnny Isakson, R-Ga., heads up the committee with Sen. Chris Coons, D-Del., serving as its vice chairman.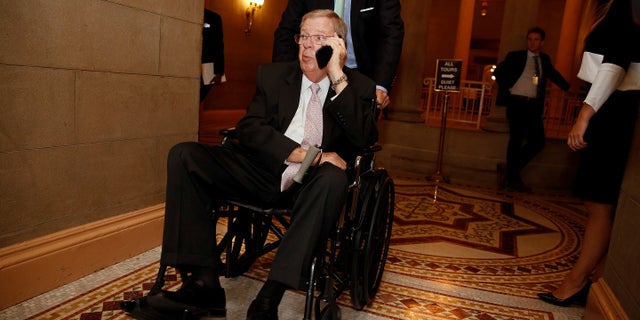 Other members include: Sens. Pat Roberts, R-Kan.; Brian Schatz, D-Hawaii; James Risch, R-Idaho; and Jeanne Shaheen, D-N.H.
What could they be tasked with soon?
Bob Menendez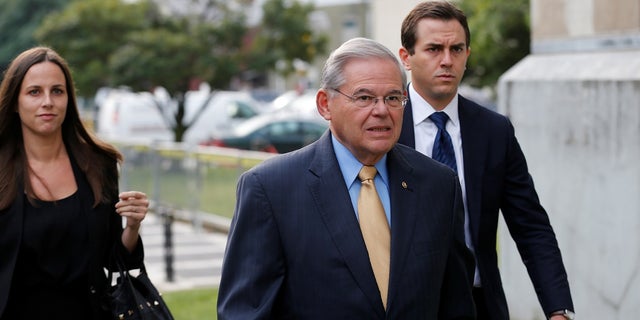 Sen. Bob Menendez's corruption and bribery trial finally ended in November when a judge declared a mistrial after the jury failed to come to an unanimous conclusion.
The New Jersey Democrat was accused of accepting a plethora of donations and gifts from a wealthy friend in exchange for political influence.
The Senate Ethics Committee said it will resume an inquiry into Menendez that started in 2012. That probe was deferred because of the criminal investigation.
Roy Moore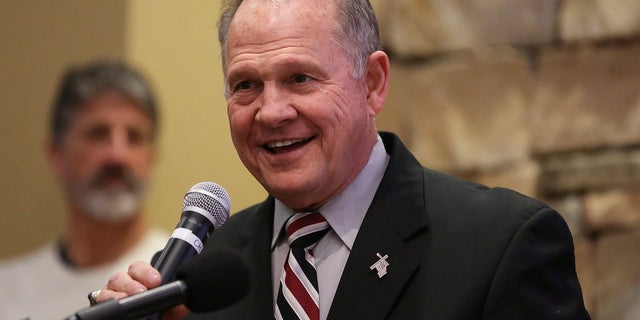 Roy Moore isn't even in the Senate and already senators have called for an ethics investigation into him should he be elected on Tuesday. The GOP Alabama Senate candidate has been accused by multiple women of sexual misconduct. The majority of women were teenagers – as young as 14 – when they allege Moore sexually touched or assaulted them.
Moore, already a polarizing politician, has denied the allegations, and lost support from many prominent Republicans – including in the Senate. Cory Gardner, the National Republican Senatorial Committee chairman, said the Senate should immediately move to expel Moore once he is sworn into office – a process that would begin after an ethics committee probe.
Senate Majority Leader Mitch McConnell, R-Ky., has said Moore would face a swift ethics probe should he be elected.
Moore told radio station WERC that an ethics probe would be "unconstitutional" because the nature of the investigation would be "pre-Senate conduct."
Al Franken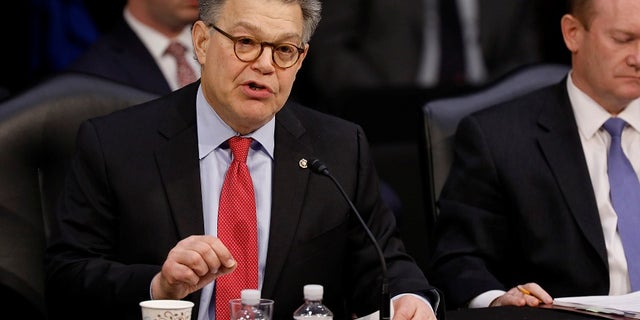 Sen. Al Franken, D-Minn., found himself under scrutiny after a Los Angeles TV and radio host released an inappropriate photo that showed him grabbing her breasts when she was asleep on a USO tour in 2006. The host, Leeann Tweeden, also said in a blog post for KABC that Franken "forcibly kissed" her without her permission.
After Tweeden's post, multiple women came forward to accuse Franken of sexual misconduct. He announced earlier this month that he would resign from the Senate at a later date.
Former Minnesota Gov. Arne Carlson, R, said in a blog post that Franken should stay in the Senate "until a legal determination has been made" about the allegations.
"The simple fact is that Al Franken has been the Senate's most effective challenge to Trump and his subordinates. The possibility of any rigging by Roger Stone and his associates should cause all of us to call for a rescinding of the Franken resignation and a prompt and thorough review of all allegations by the Senate Ethics Committee," Carlson said.
The Associated Press contributed to this report.