Sen. Marco Rubio to introduce legislation banning new U.S. visas for people from West Africa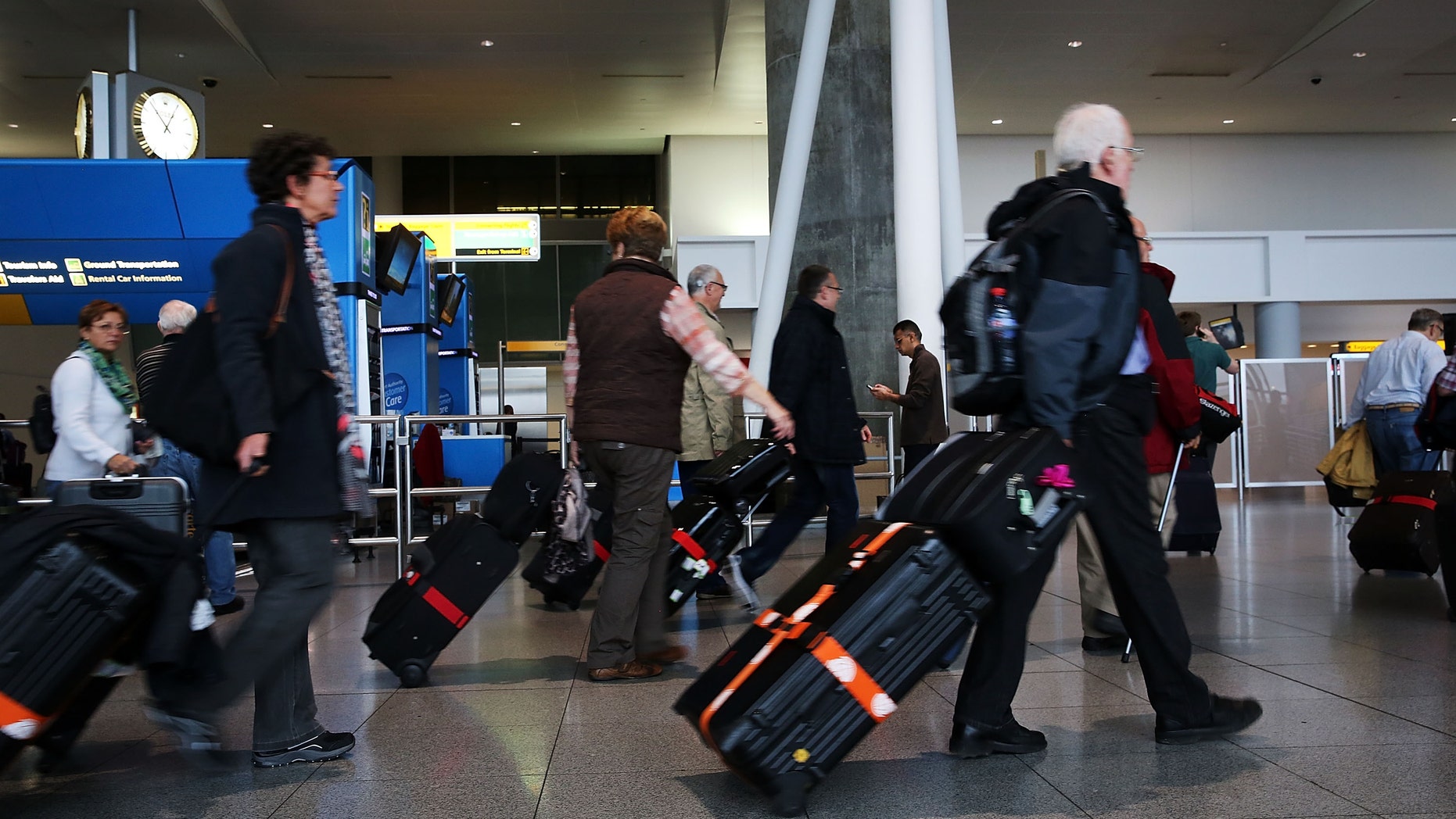 U.S. Sen. Marco Rubio, a member of the Senate Foreign Relations Committee, said on Monday that he will be introducing a measure that would ban new visas for people from Liberia, Guinea and Sierra Leone, which have been ravaged by an Ebola outbreak.
Rubio said in a press release that he plans to introduce the legislation following the Senate's return to session in November.
Demands are rising in Washington for the U.S. to ban travelers from countries in West Africa, but the Obama administration is resisting and says the screening measures already in place for travelers are more effective.
There are no direct flights from Liberia, Guinea or Sierra Leone to the U.S. Officials say that about 150 passengers a day arrive in the U.S. from those countries after making a connecting flight, usually in Europe. Most arrive at one of five airports, where screening for fever — a symptom of the disease — began this month.
"While Ebola's deadly reach has proven to be a complex and unique international challenge, the many uncertainties surrounding this virus continue to threaten U.S. national security," said Rubio. "Our biggest priority is ensuring that sufficient safeguards are in place to limit the spread of Ebola, contain it at the source, and protect Americans."
Rubio's measure would call for the ban to take effect immediately, and be reviewed if the Centers for Disease Control (CDC) determines that the outbreak "has been contained."
If new countries experience an outbreak, then a ban would be put in place for visas for people from those locations, Rubio's release said.
"We must take any and all necessary precautions to contain this virus – and common sense restrictions on travel from countries now confronting this epidemic is an important step," added Rubio. "The most effective way to combat this deadly virus is to address it at its source. This ban on issuance of visas does not mean we will be completely cutting off the affected countries from the outside world."
"We must continue to increase our assistance to those countries as they struggle to contain this outbreak. That is, ultimately, the only way we will be able to stop this outbreak and keep Americans safe from this horrible disease."
Some 9,000 people have been infected with Ebola, and about 4,500 have died, mostly in hard-hit Sierra Leone, Guinea and Liberia, with the number of cases expected to increase exponentially in the coming weeks.
Dr. Simon Mardel, one of the world's leading experts on viral hemorrhagic fevers, said the number of deaths could be cut in half if infected people were taught to properly hydrate themselves and do not take anti-inflammatory drugs, which can actually harm Ebola victims.
The Associated Press contributed to this report.
Follow us on twitter.com/foxnewslatino
Like us at facebook.com/foxnewslatino