School board candidate denies making threats, claims they were posted on imposter site: report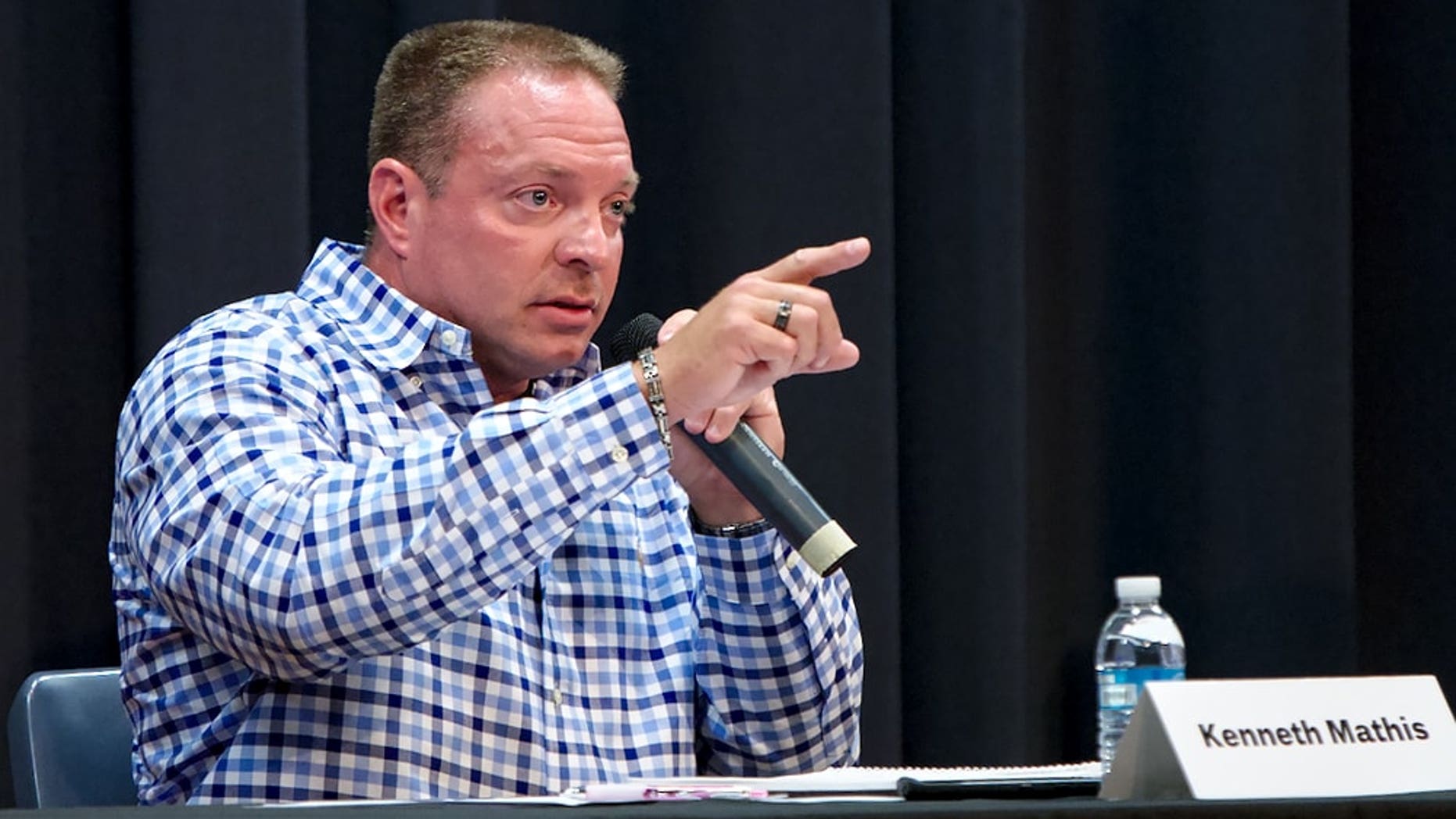 A candidate running for a school board seat in Florida has denied posting threatening messages to a former student who joined others in posting anecdotes about the candidate's reputation for a quick temper, according to a report.
"Let's meet face to face!!! Say what you have to say big boy!," said a response posted via Facebook Messenger through an account identified as that of candidate Kenny Mathis, the Tampa Bay Times reported.
"I have that paddle ready," came another response, purportedly from the Pasco County School Board candidate.
When questioned about the messages, Mathis, a former music teacher, denied writing them and alleged that someone else had created a fake account made to resemble his own, the Times reported.
Later, the candidate went on Facebook and accused the newspaper of harassing him, and posted an image of a Times reporter's head on the body of a weasel, the report said.
Mathis' claims of a fake account were met with skepticism by two experts contacted by the paper – the founder of a national social media help line for schools, and a security communications manager for Facebook itself.
The candidate's opponents in the school board race declined to comment.
The Times noted in a separate story that Mathis resigned from his teaching job in January after multiple warnings, reprimands and a suspension. Allegations included misuse or work time, improper interactions with students, interference with a district investigation and lying to district officials, the report said.